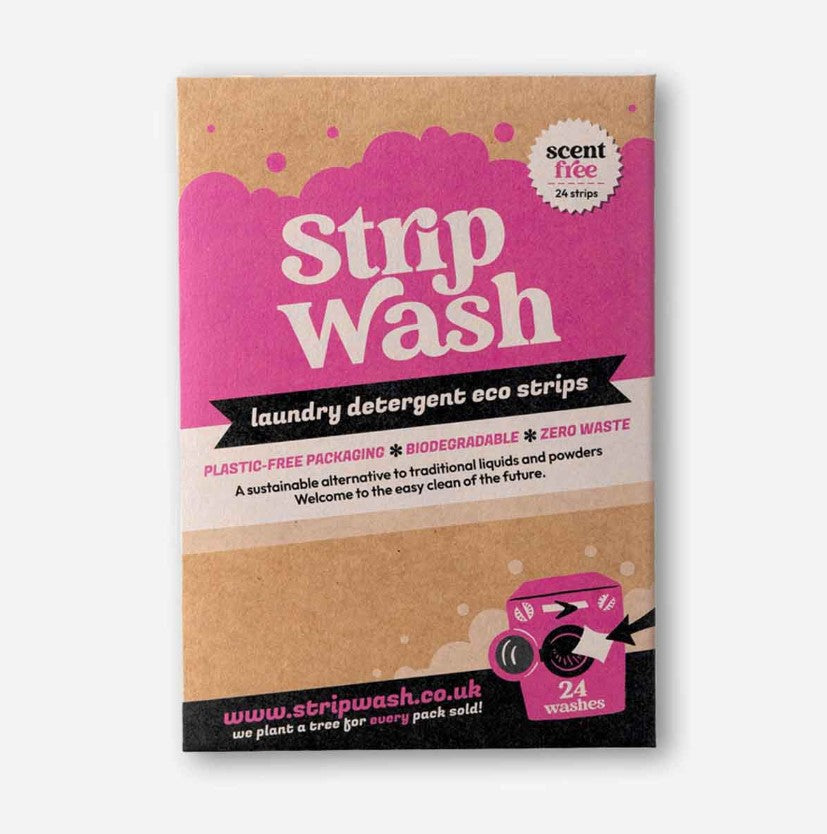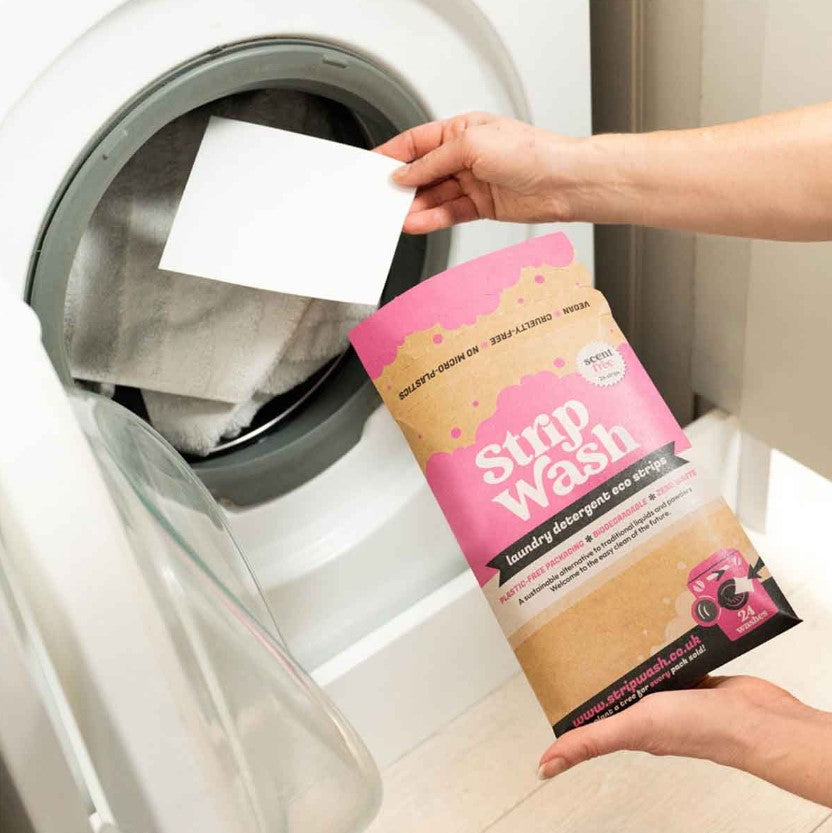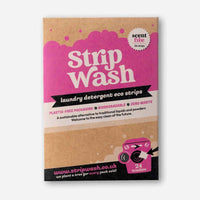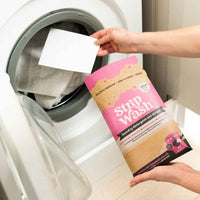 StripWash Laundry Detergent Sheets Scent Free – 24 Sheets
24 Sheets - Scent Free
Say goodbye to your big plastic bottle, bulky box or cluttered cabinet with these super handy & lighweight laundry sheets. The packaging is thin so you can easily slot it away and reclaim your cupboard space. Because of the thin packaging and lightweight sheets, StripWash are using 94% less carbon emissions than transporting regular heavier detergents! Zero mess, Zero fuss, Zero waste.
Buying traditional laundry detergents can be expensive, especially when you're literally pouring money down the drain. did you know most laundry detergents end up down the drain before your machine even gets started?
Benefits of Laundry Sheets: 
Less Emissions: Because laundry sheets are so light and compact, they use 94% less emissions in transport. A much more sustainable way of washing your clothes.
Saves Space: Less packaging and less volume equals less space! If you are sick of never having space in your cupboards, laundry sheets are for you!
Plastic Free: Laundry sheets don't use any plastic, and are a safer alternative for the environment and your clothes. Plus, they lift stains and freshen clothes just like traditional detergents!
Simple To use:  Just throw 1 -2 sheets in with your laundry for fresh clothes every time! No measuring / pouring needed.
Join StripWash today and Strip for the planet!
Packaging - recyclable/biodegradable paper envelope