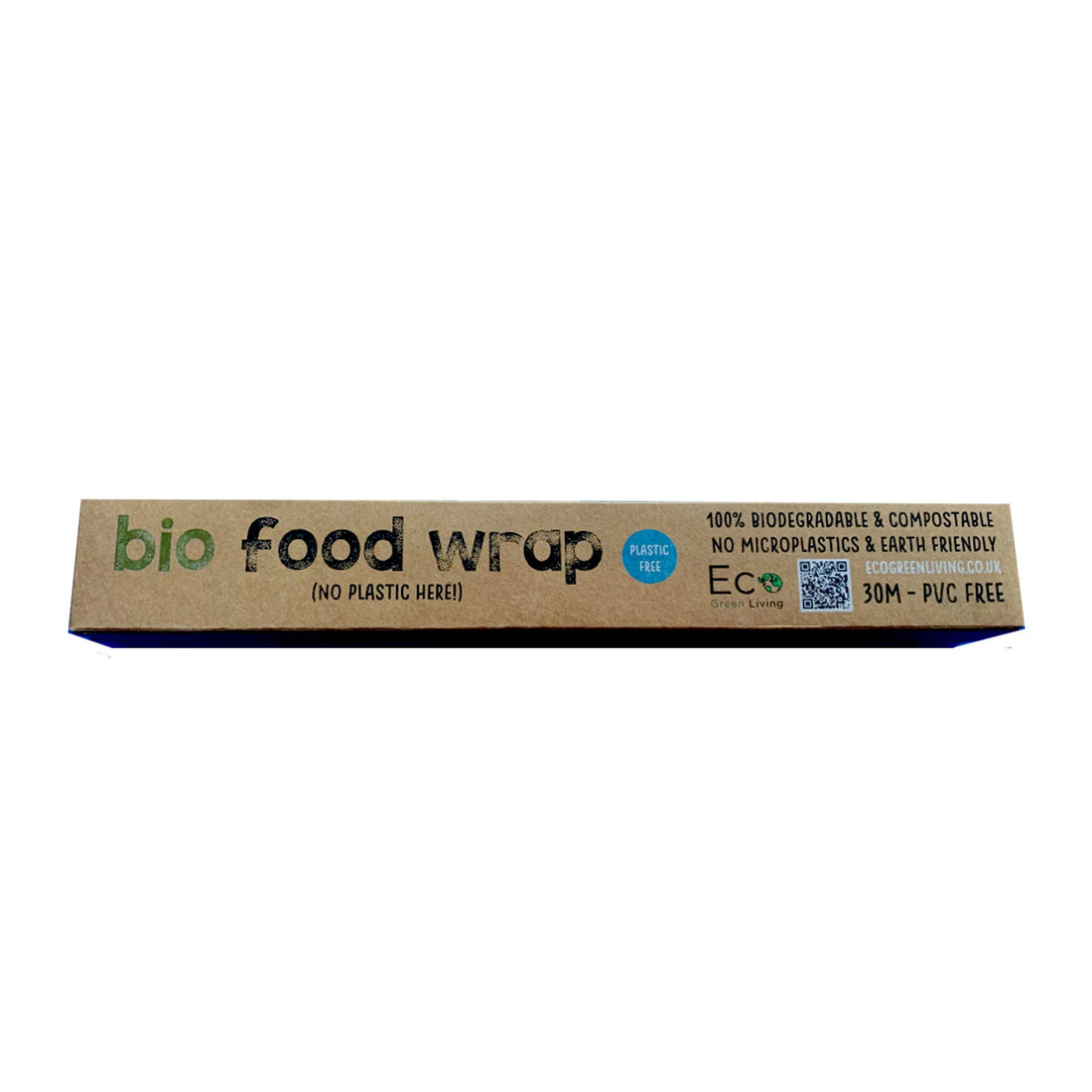 Compostable Bio Food Wrap (Cling Film) – 30m
Introducing Eco Green Living Compostable Wrapping - Your Durable and Sustainable Plastic Alternative!

Say goodbye to ecological waste with our cling wrap, a powerful match to top brands for keeping food fresh and sealed. Unlike traditional plastic wrap, our compostable wrapping is made from Corn Starch, a certified compostable material adhering to EN13432 & ASTM D6400 standards. Rest assured, it contains absolutely no microplastics.

Experience the strength and durability of our extra-strong wrapping, perfect for sealing and preserving fresh food in your fridge while maintaining hygienic surfaces. Strengthened yet lightweight, it seals itself with ease, eliminating the need for wasteful practices.

For added sustainability, our dispenser is thoughtfully crafted from recycled cardboard, while the cling wrap itself is perforated at 30cm increments, ensuring that nothing goes to waste. Our commitment to the environment is evident in the completely recyclable packaging we provide.

Unlock the power of plant-based innovation as we harness the potential of corn starch. Often seen in powdered form, it transforms into all-natural plastic with the right amount of heat and water. Embrace the eco-friendly revolution with our 100% plant-based cling wrap.

Choose Eco Green Living Compostable Wrapping today and take an active step towards a cleaner, greener future. Let your kitchen practices reflect your commitment to sustainability, as we proudly provide 100% eco-friendly products for you and the planet we cherish.