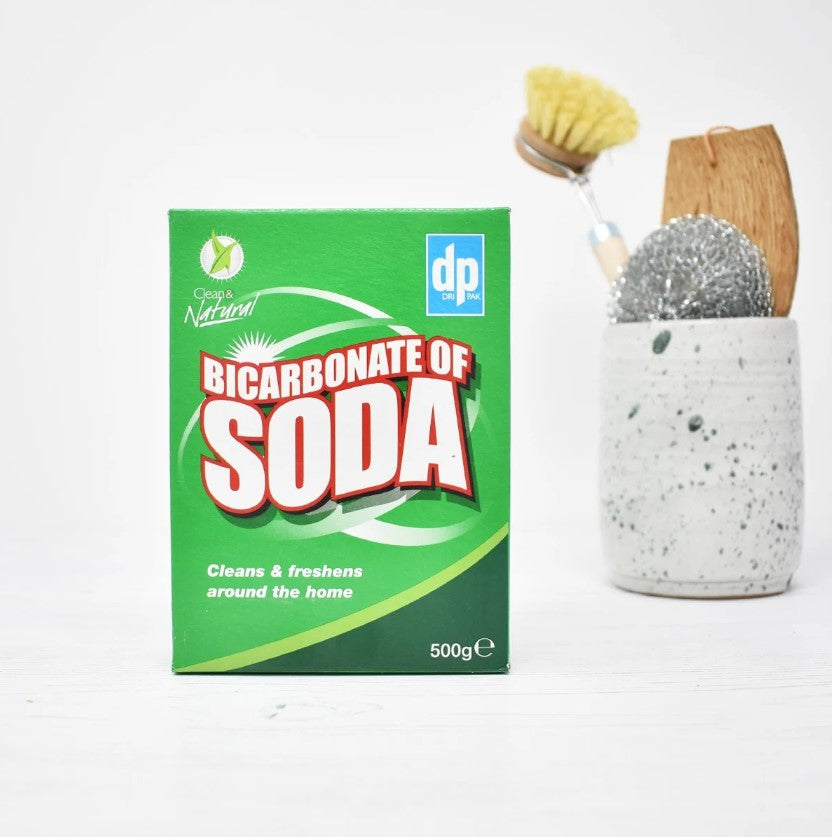 Bicarbonate of Soda – 500g
 Bicarbonate of Soda, weighing 500g, is a versatile cleaning agent and gentle deodorizer. It belongs to DriPak's Clean and Natural range and is a well-known non-toxic cleaning product valued for its deodorizing and mildly abrasive properties. While similar to baking soda, it does not contain the necessary raising agents for baking.
Its wide range of applications makes Bicarbonate of Soda an exceptional all-purpose product for household use. It effectively cleans various surfaces without causing scratches, making it suitable for aluminum, chrome, jewelry, plastic, porcelain, silver, stainless steel, and tin. Moreover, it excels as a deodorizer and can be used in the refrigerator, on carpets, upholstery, vinyl, bins, and drains.
In addition to its primary uses, Bicarbonate of Soda has countless other applications, making it an incredibly versatile product. It can be employed to create DIY bath bombs, dishwasher tablets, and cleaning solutions.
Helpful Tips:
For odor control, pour some bicarb into a pair of tights and tie it off. Place it strategically to combat unpleasant odors. It works wonders in wardrobes, drawers, and other spaces to prevent musty smells from clinging to clothes.

Keep an open box of bicarb in the refrigerator. Once its deodorizing effects diminish, pour the contents down the kitchen sink to maintain a clean and fresh drain.
If you have sensitive skin, it is advisable to wear gloves while handling this product.
Packaging: The product is packaged in a cardboard box.
Thanks
Great product! Arrived very fast and well packaged.