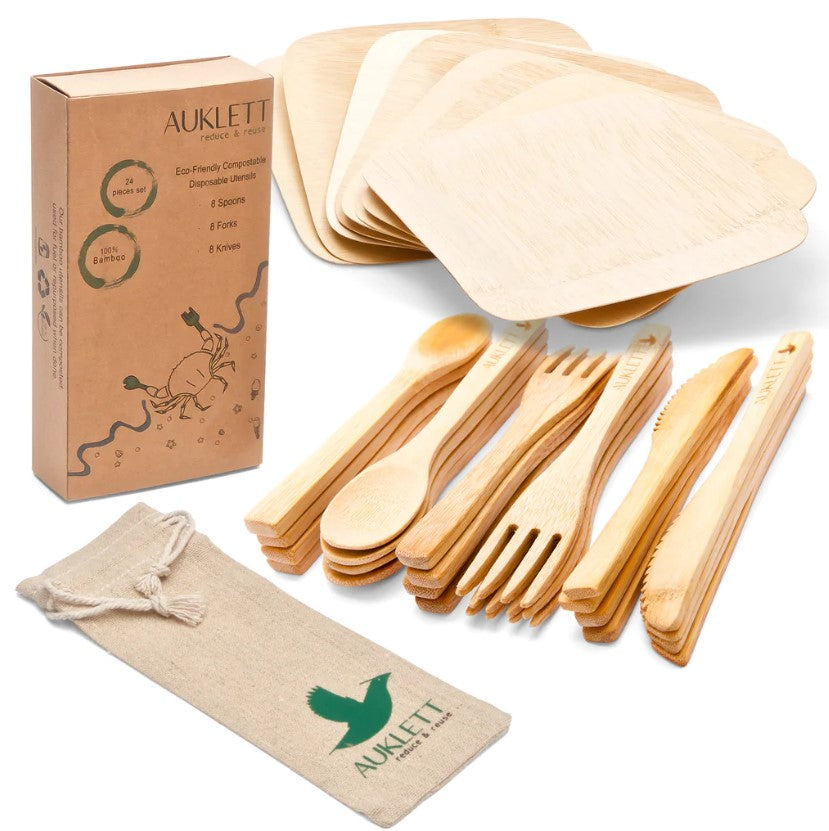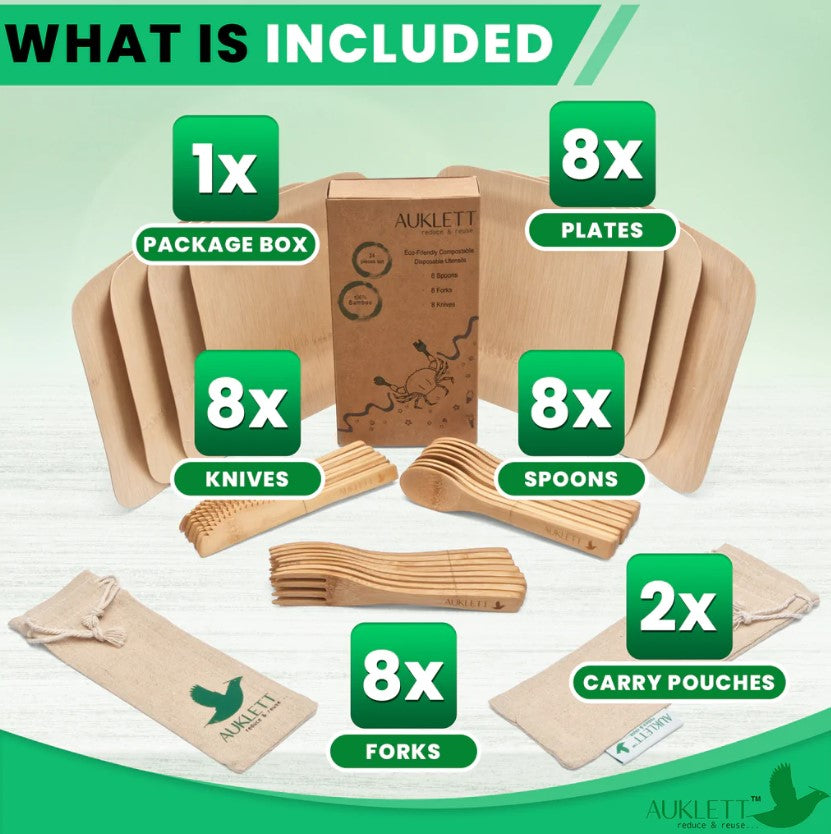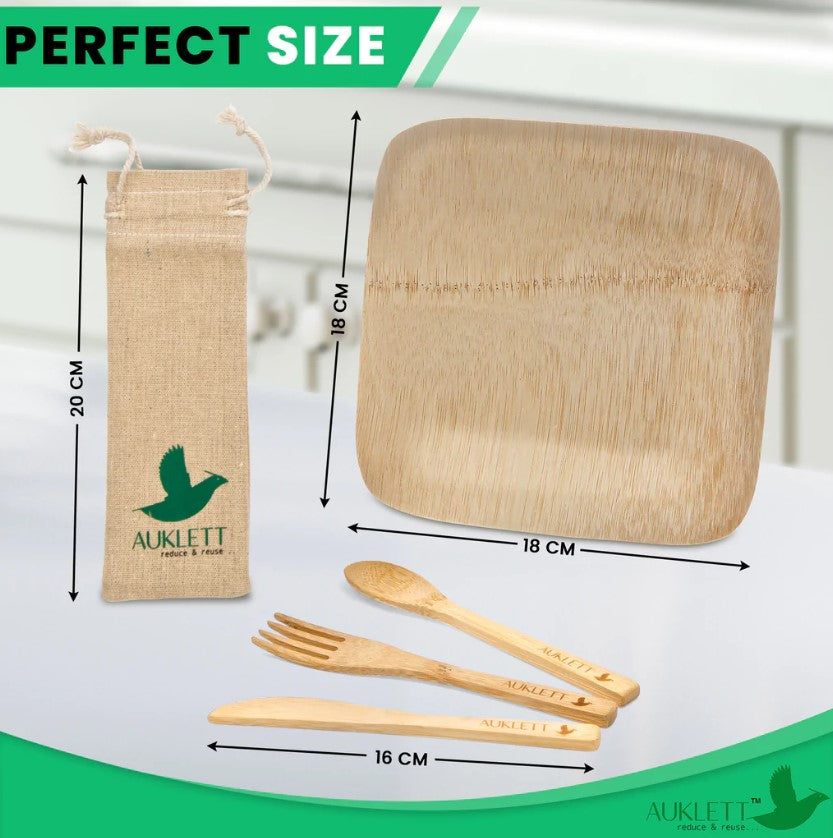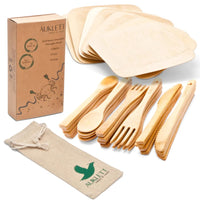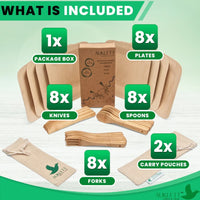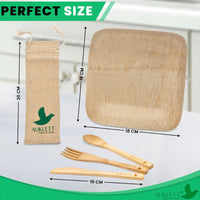 Reusable Bamboo Cutlery With Bamboo Plates And Travel Pouch
The Auklett Bamboo Cutlery with Plates and Reusable Pouches Set is the sustainable, plastic-free solution to single-use cutlery when eating away from home.
Our bamboo plates and cutlery set has all you need for eating and drinking outside: 8 plates, 8 knives, 8 forks, and 8 spoons with a handy storage pouch.
Made from sustainable Bamboo. Our plates are 100% natural and compostable after use.
These plates replace paper or plastic disposable plates and can be washed and reused multiple times as they are durable.
They are paint or chemical free and have no strong smell.
Plate - 18cm
Knife - 16cm
Spoon - 16cm
Fork - 16cm
Pouch - 20cm