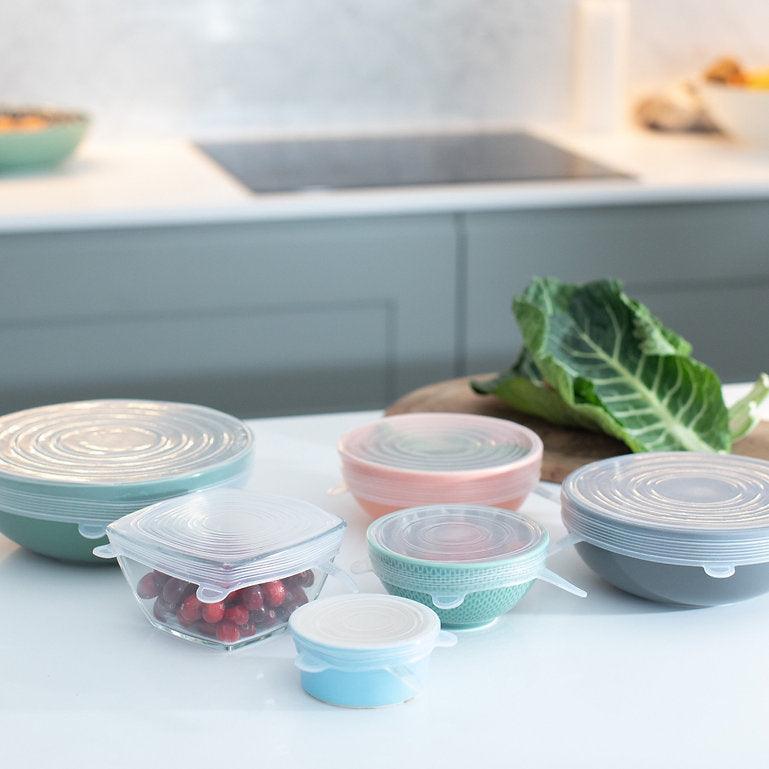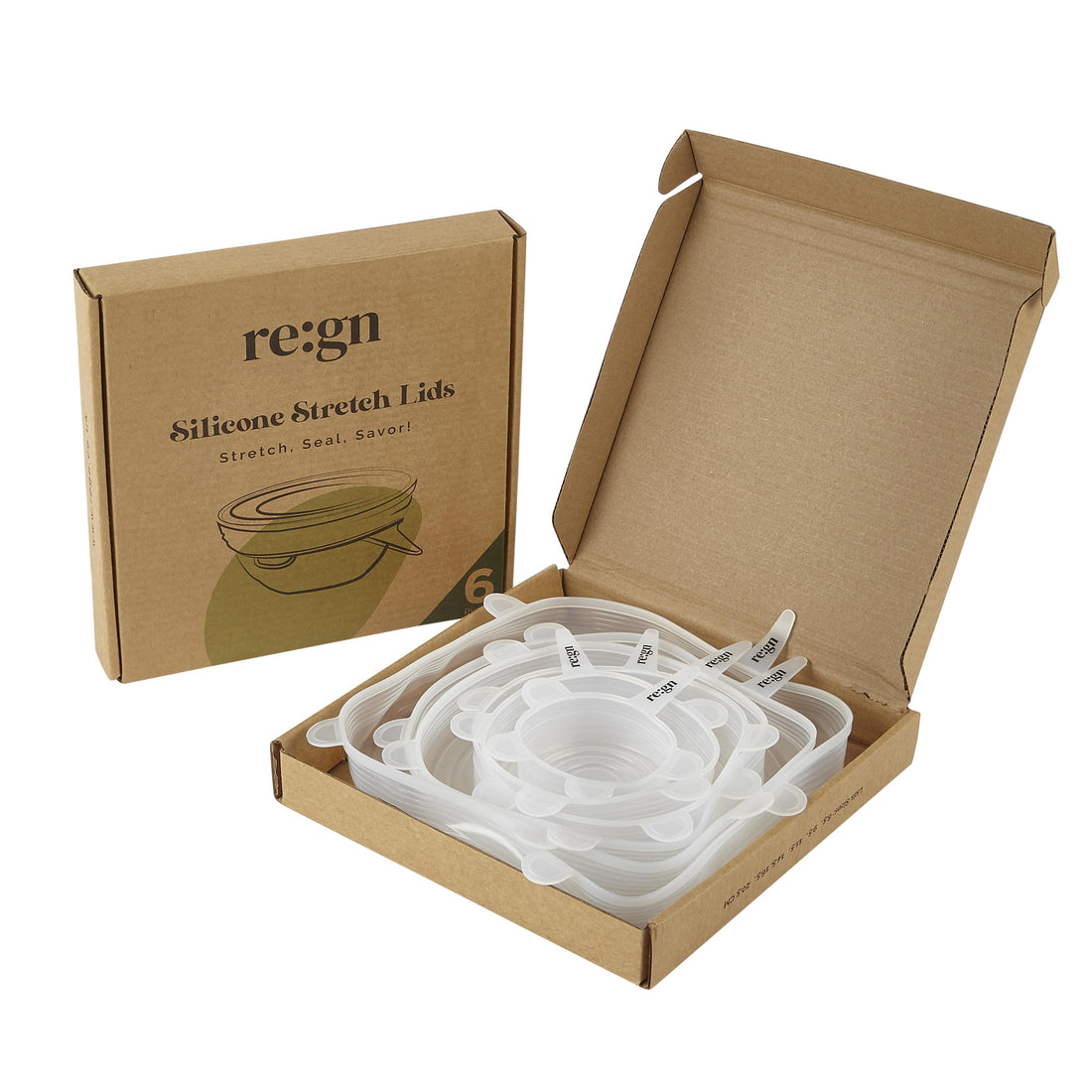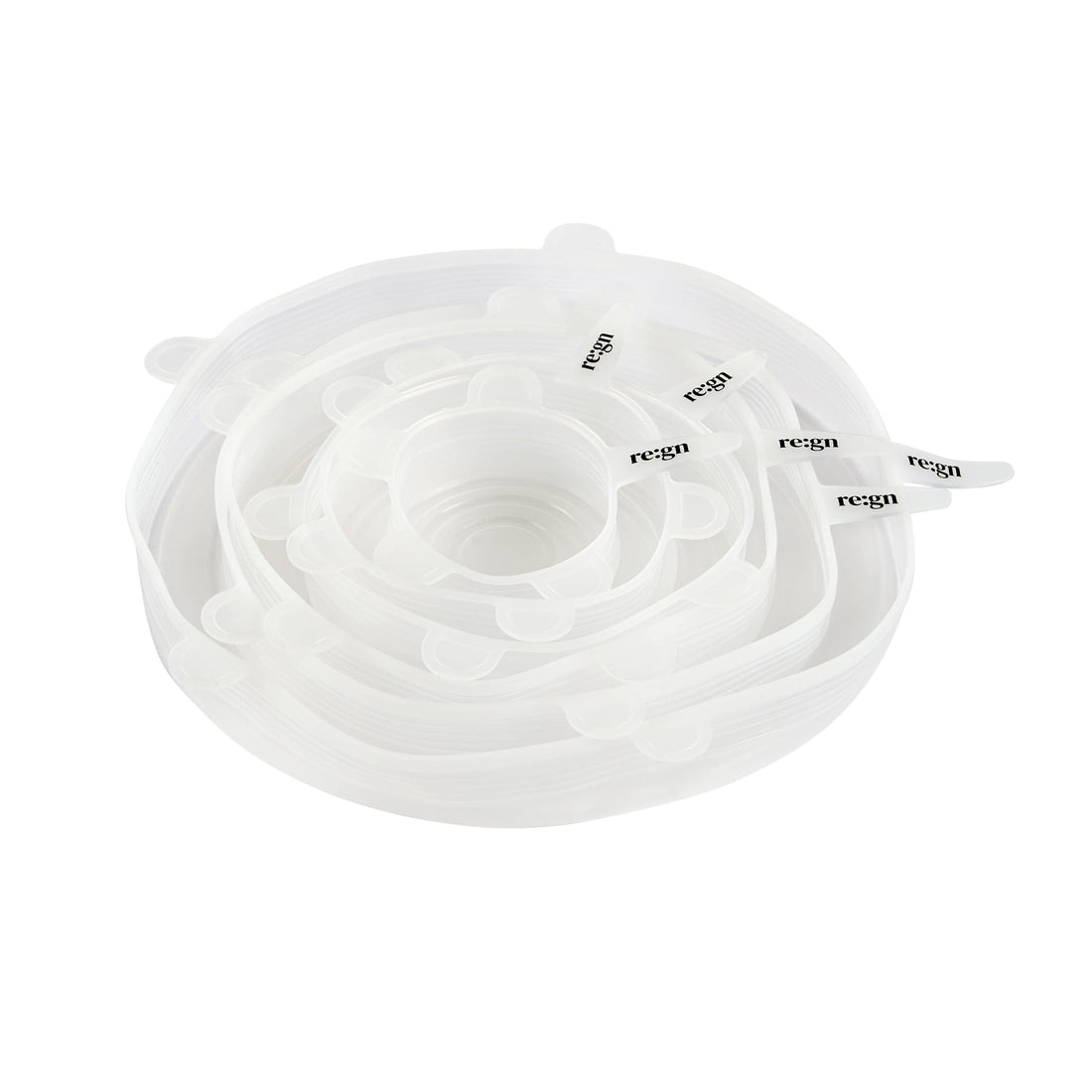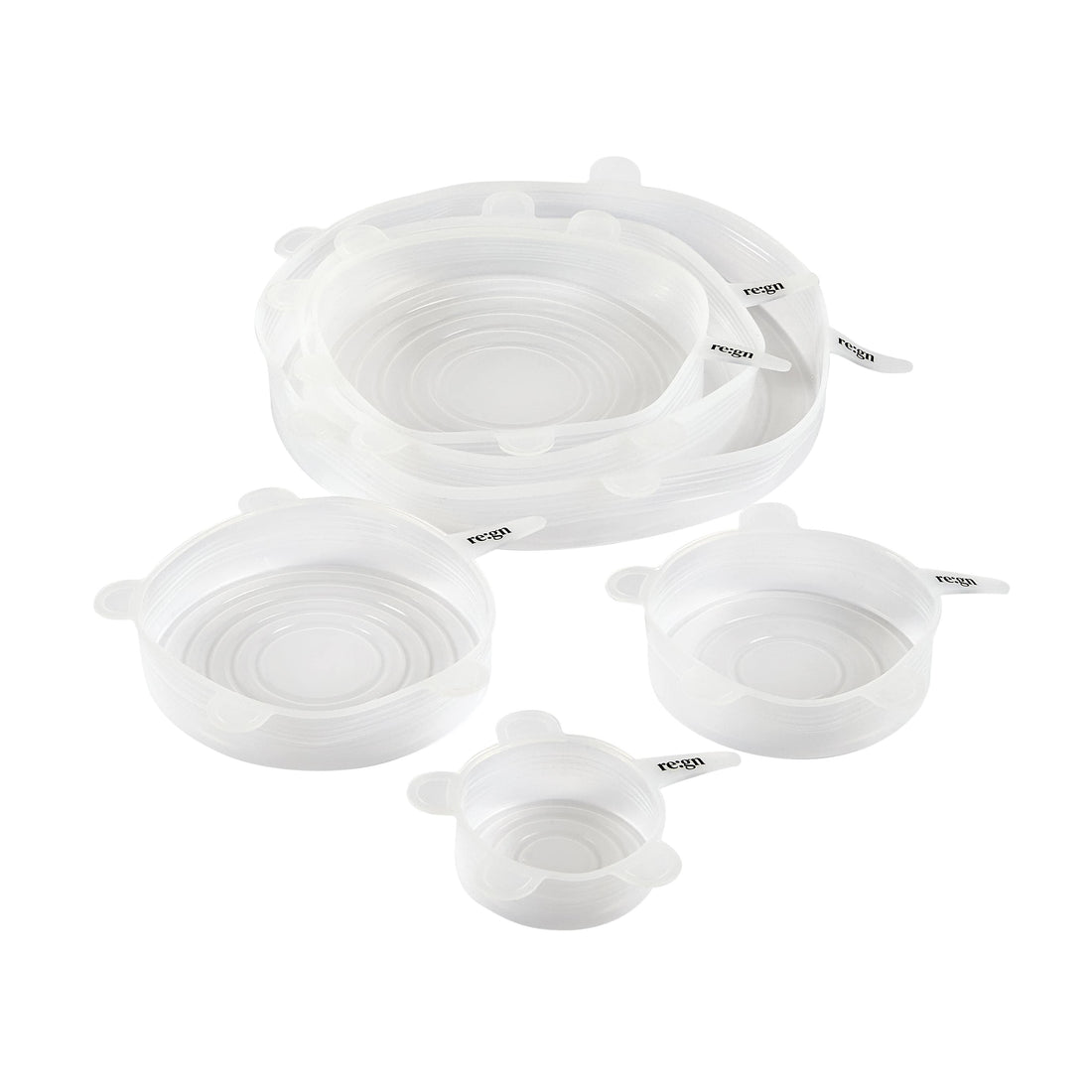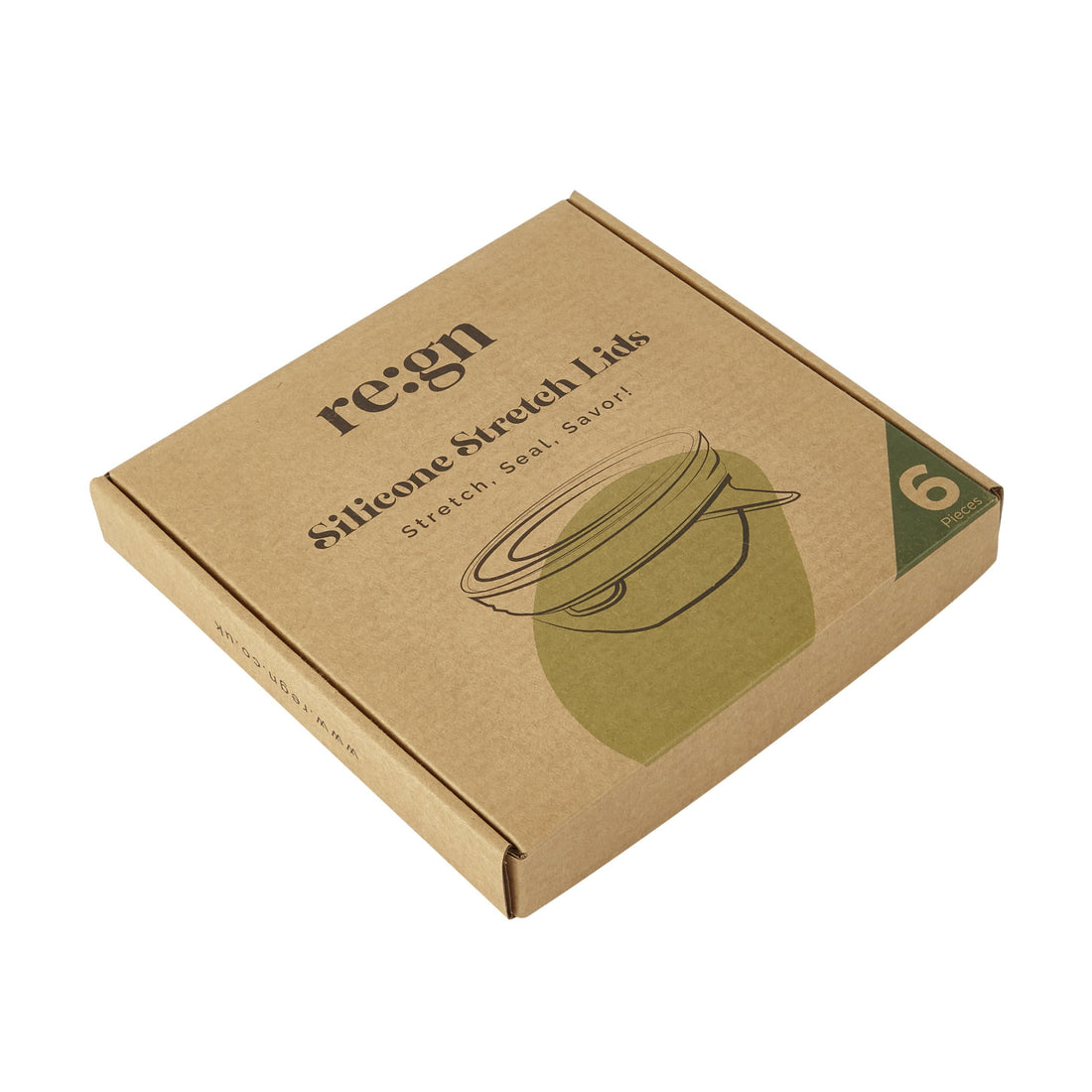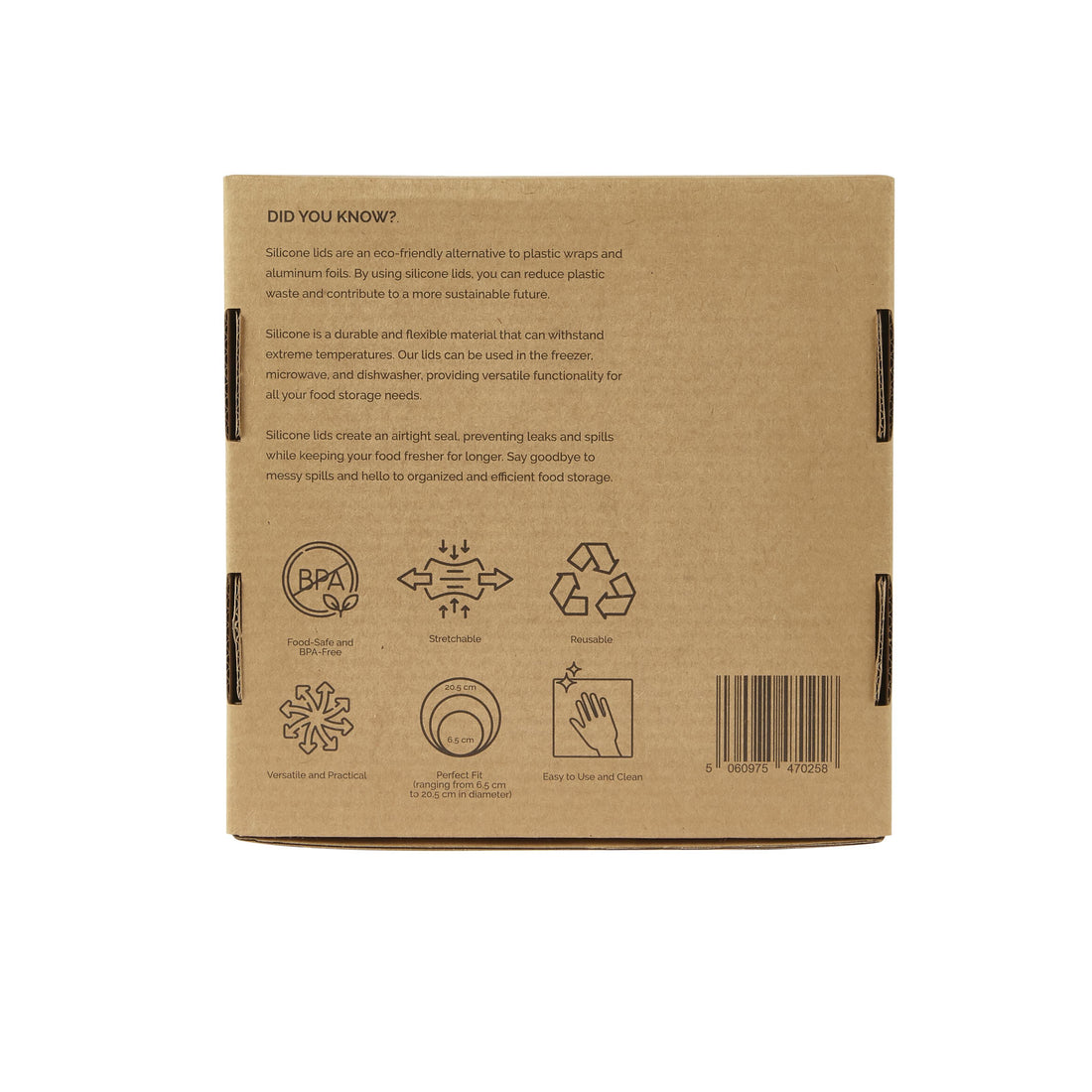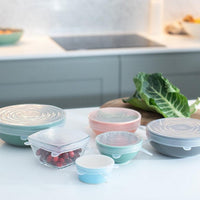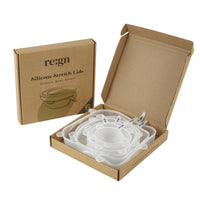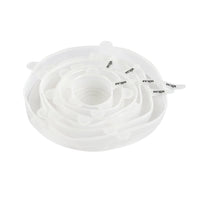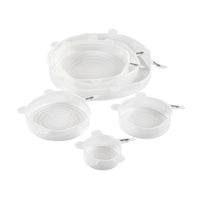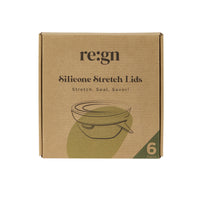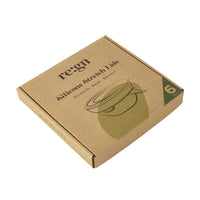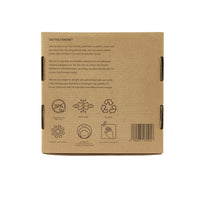 Re:gn Reusable SILICONE LIDS - SET OF 6
Introducing Re:gn Reusable SILICONE LIDS - SET OF 6
Tired of struggling with plastic wrap and searching for matching container lids? Say goodbye to those hassles and hello to the future of food storage with our Re:gn Reusable Silicone Lids!
Features:
1. Superior Freshness: These super stretchy silicone stretch lids are your answer to keeping food fresher for longer. Whether it's covering bowls, cans, jars, or even half-cut fruits like melons and onions, these lids snugly seal and lock in the freshness, ensuring your food stays delicious and ready to enjoy.
2. Versatile and Mess-Free: Our silicone lids are incredibly versatile. They effortlessly conform to various shapes and sizes, eliminating the need for disposable plastic wrap or searching for matching container tops. Say goodbye to food spills and mess with these hassle-free lids.
3. Eco-Friendly Choice: Join the sustainable revolution by choosing Re:gn Silicone Lids. They are the eco-friendly alternative to single-use plastic food containers. By opting for these reusable lids, you're making a positive impact on the environment by reducing waste and plastic consumption.
4. Wide Range of Sizes: Our set of 6 silicone lids includes sizes to fit all your food storage needs: 6.5cm, 9.5cm, 11.5cm, 14.5cm, 16.5cm, and 20.5cm. No matter the container or item, we've got you covered!
5. Thoughtful Kraft Packaging: We believe in packaging that reflects our commitment to eco-friendliness. Our Re:gn Reusable Silicone Lids come in a stylish and sustainable kraft packaging, making them a perfect gift for friends and family who share your passion for sustainable living.
Join the revolution in sustainable food storage with Re:gn Reusable SILICONE LIDS - SET OF 6. Make the switch today and experience the convenience, versatility, and eco-consciousness of our silicone lids. Say goodbye to plastic waste and hello to a fresher, more sustainable way of storing your favorite foods!
- Set of 6 sizes (6.5cm, 9.5cm, 11.5cm, 14.5cm, 16.5cm, 20.5cm)

- FDA approved food grade silicone

- Freezer & microwave safe

- Dishwasher safe on top shelf

- Fresh lock lid

- BPA Free

- Adjustable to various sizes and shapes
Excellent
Nice simple design and well priced