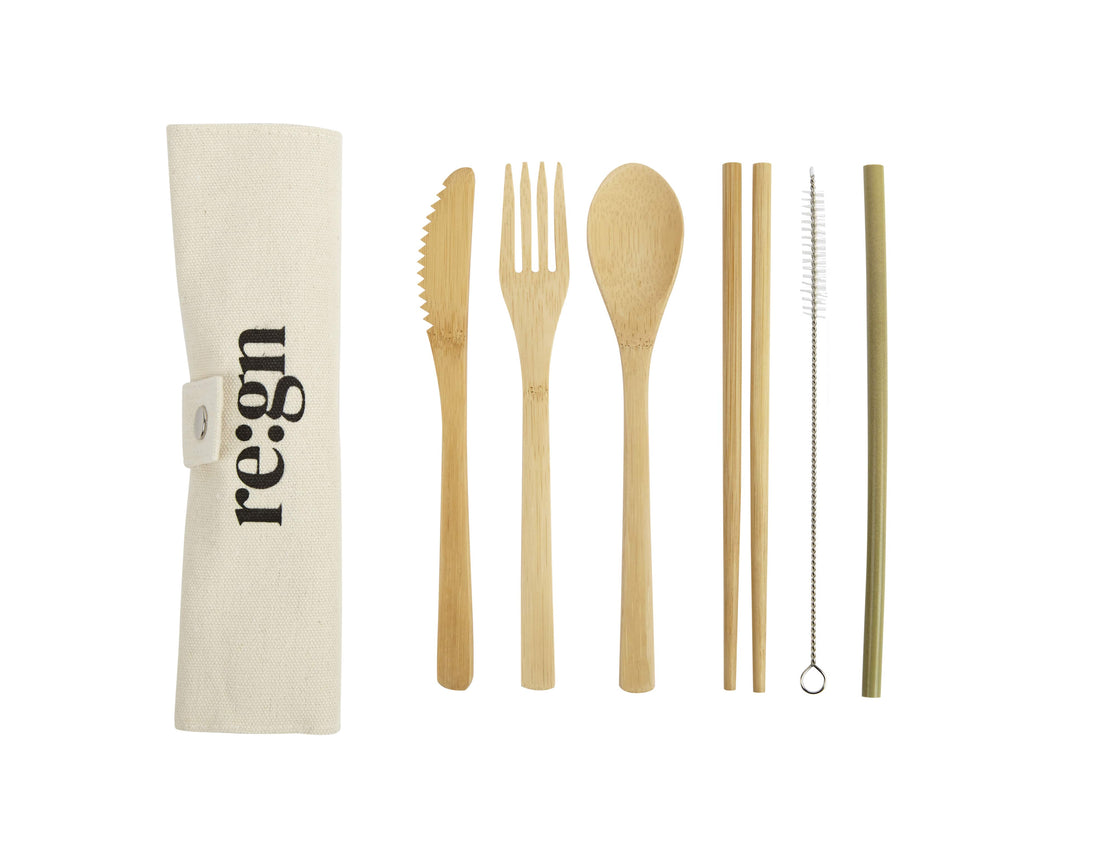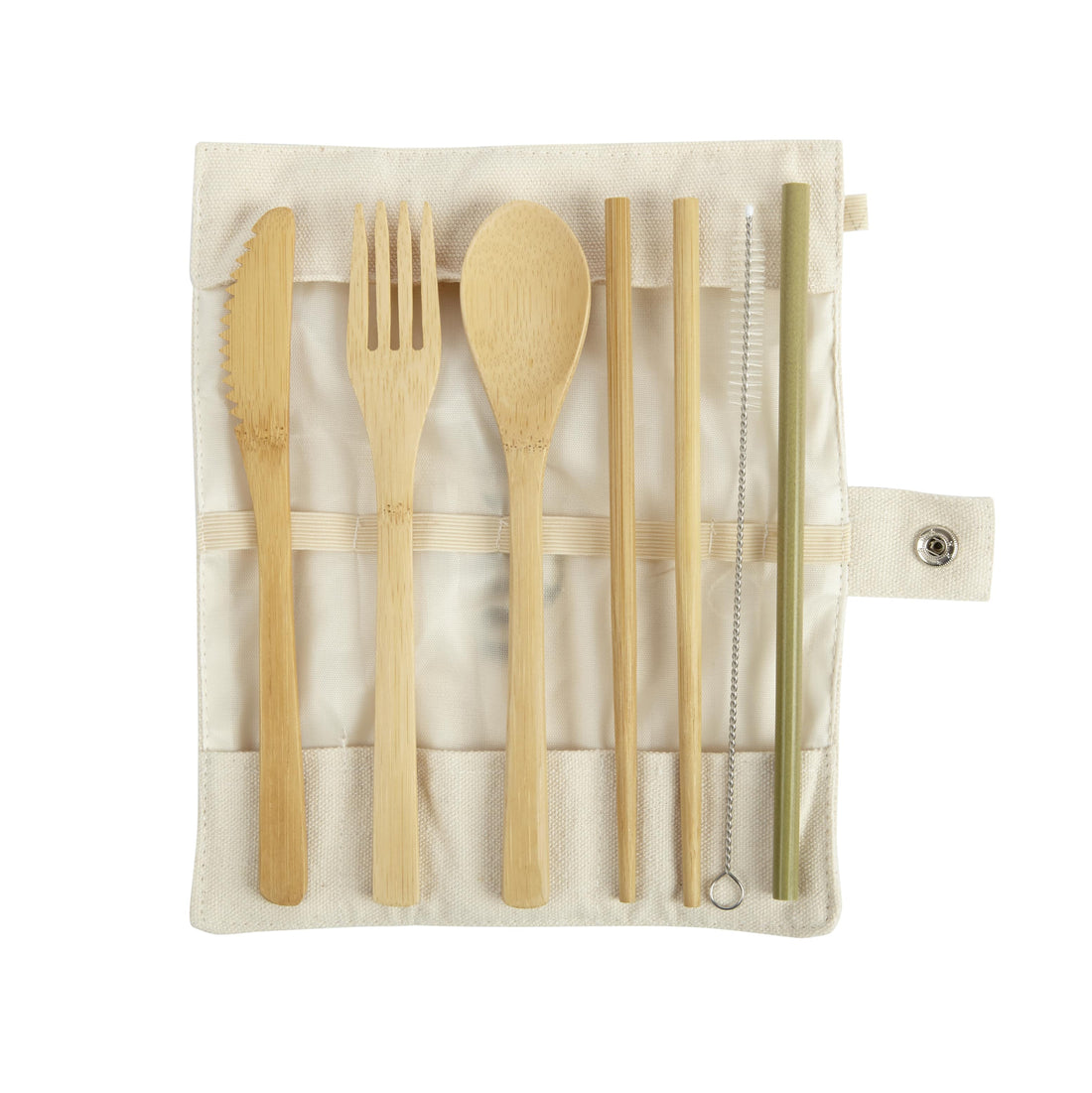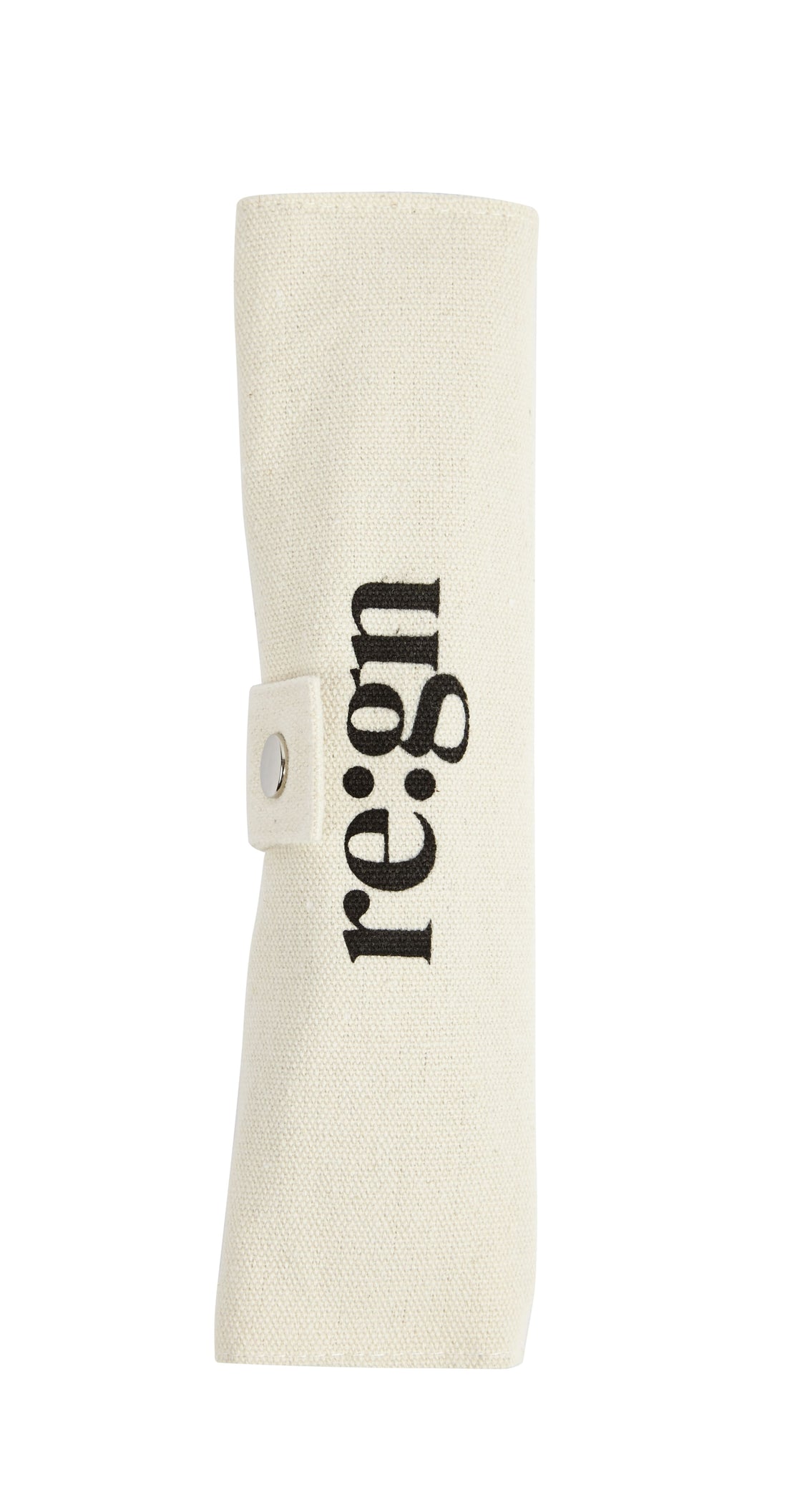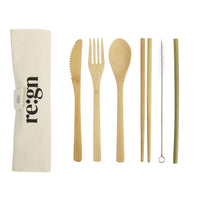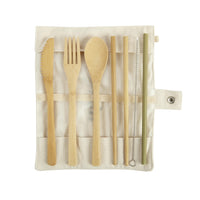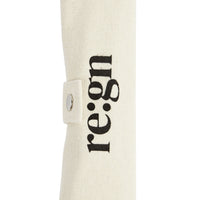 Re:gn Reusable Bamboo Travel Cutlery Set
Enjoy your meals on-the-go while reducing your environmental impact with the Re:gn reusable bamboo travel cutlery set. Made from FSC® 100% certified bamboo, this set is biodegradable, making it a sustainable alternative to single-use plastic utensils.
The bamboo texture is solid and smooth, with anti-corrosion properties, making it easy to clean and long-lasting. The ergonomically designed handles provide a secure grip, while the pouch keeps utensils sanitary and organized. The set includes a spoon, fork, knife, chopsticks, bamboo straw, straw cleaner, and a light grey cotton carry/storage pouch with a carabiner clip for easy transportation.
This set is perfect for outdoor occasions, such as festivals, picnics, barbecues, camping trips, or for daily use at school, office, or home. Take a step towards a more sustainable lifestyle with the Re:gn reusable bamboo travel cutlery set.

PRODUCT DETAILS

Spoon: 20cm
Fork: 20cm
Knife: 19cm
Set of Chopsticks: 20cm
Bamboo Straw: 20cm
Straw Cleaner: 20cm
Cotton carry/storage pouch