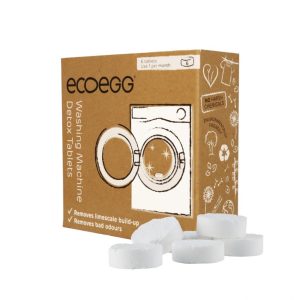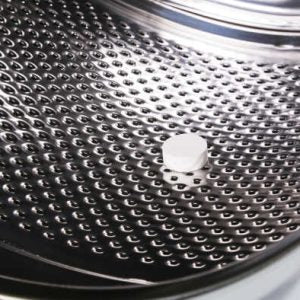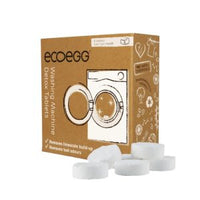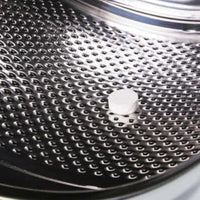 Washing Machine Cleaning Tablets
Introducing ecoegg's powerful Cleaning Tablets for your washing machine! These tablets are specially designed to deep clean your machine and prepare it for use with our ecoegg Laundry Egg.
ecoegg's cleaning tablets are proven to effectively remove the build-up of limescale and soap scum that can accumulate over time. They work by thoroughly cleaning your machine's pipes and eliminating any unpleasant odours, leaving your washing machine fresh and clean for your laundry.
To ensure that your washing machine stays in good working order, we recommend using our cleaning tablets every month. This will help to maintain the performance of your machine and prevent any future build-up of limescale and soap scum.
Each box contains six Detox Tablets, so you can keep your washing machine clean and fresh for up to six months. Simply follow the instructions provided to use the tablets and enjoy the benefits of a clean and efficient washing machine.
Get your hands on ecoegg's Cleaning Tablets today and experience the difference in your laundry results!
How do you use the ecoegg Detox Tablets?
Unwrap one Detox Tablet and place it in the drum of your empty machine with no clothing and then run your hottest wash cycle, preferably at 90 degrees. We recommend detoxing your machine every month. This ensures your washing machine pipes stay clean and it operates more effectively. The box contains enough to keep your machine clean for 6 months.
The wrapper in which the ecoegg Detox Tablets are supplied is LDPE (plastic) film, which is recyclable.
Please note that the Detox Tablets contain fragrance that may be irritable to those sensitive to fragrance. Please refer to the ingredients tab for more detail.
Tetrasodium tris(peroxol) decarbonate; adipic acid; sodium bicarbonate; Sodium carbonate; Poly(oxy-1,2-ethanediyl),α-hydro-ω-hydroxy- Ethane-1,2-diol, ethoxylated; Sulfonic acids, C14-17-sec-alkane, sodium salts; perfume; Limonene, geraniol and citral
Causes serious eye damage. Harmful if swallowed. Keep out of reach of children and pets. Read label before use. If medical advice is needed, have product container or label at hand. Wear protective gloves/protective clothing/eye protection/face protection. IF IN EYES: Rinse cautiously with water for several minutes. Remove contact lenses, if present and easy to do. Continue rinsing. Immediately call a POISON CENTRE/doctor. IF SWALLOWED: Call a POISON CENTRE/doctor if you feel unwell. Dispose of contents in accordance with local regulation.