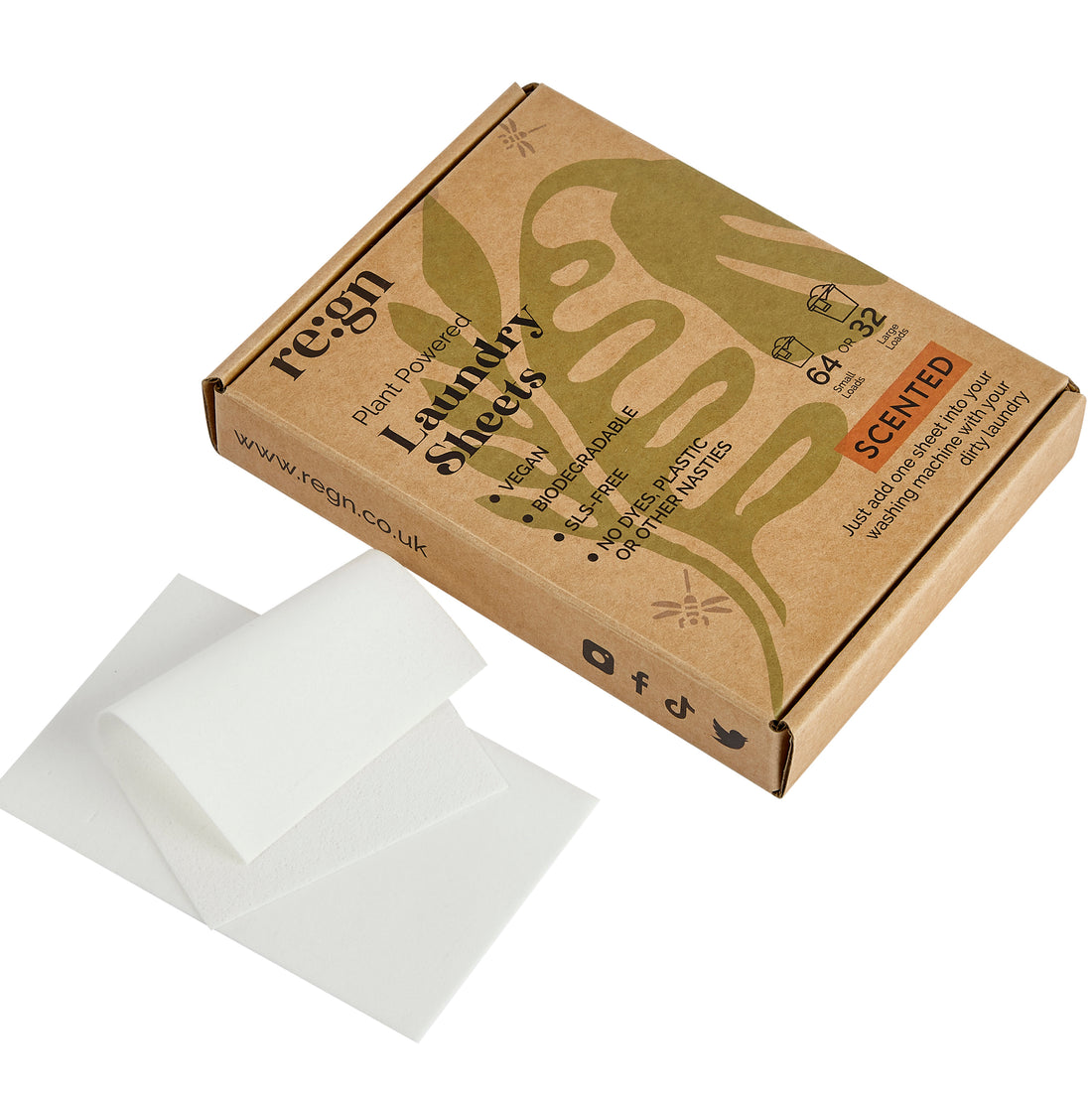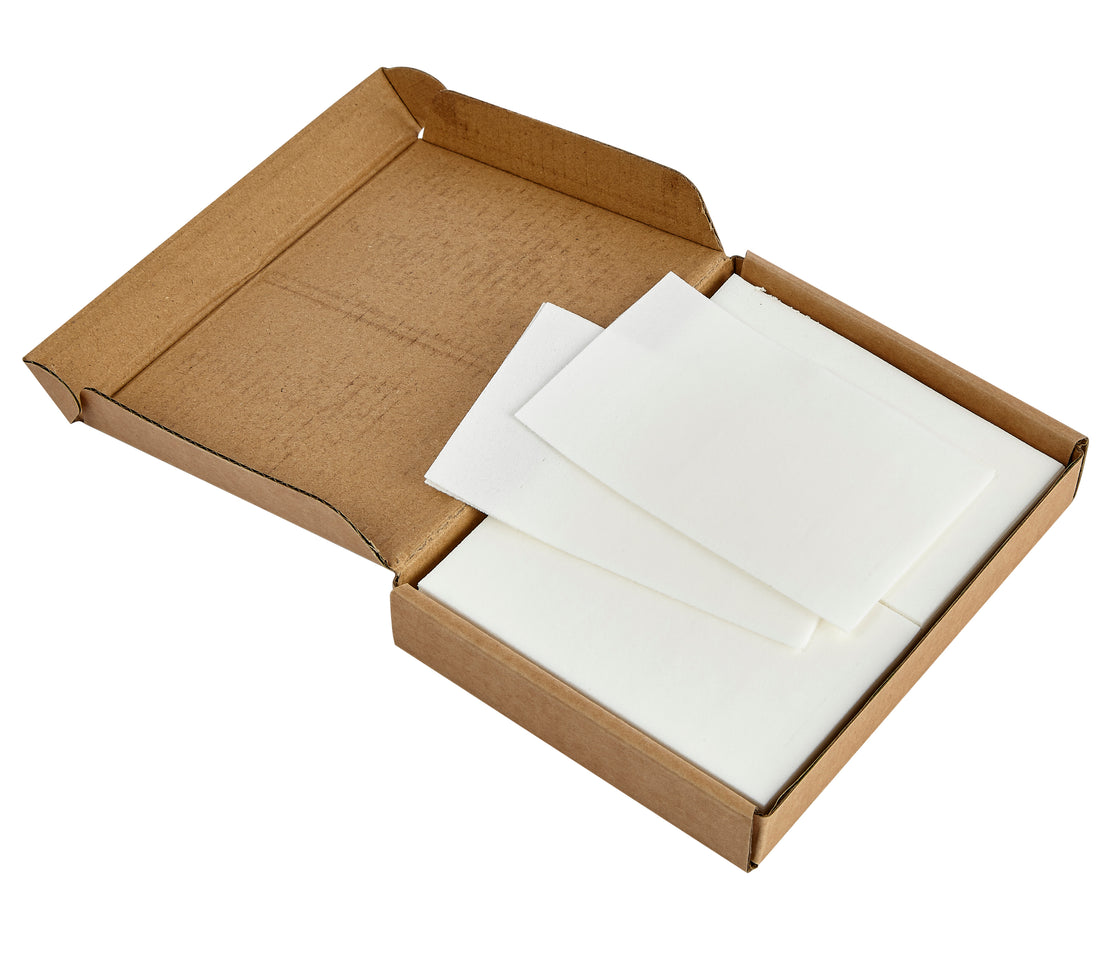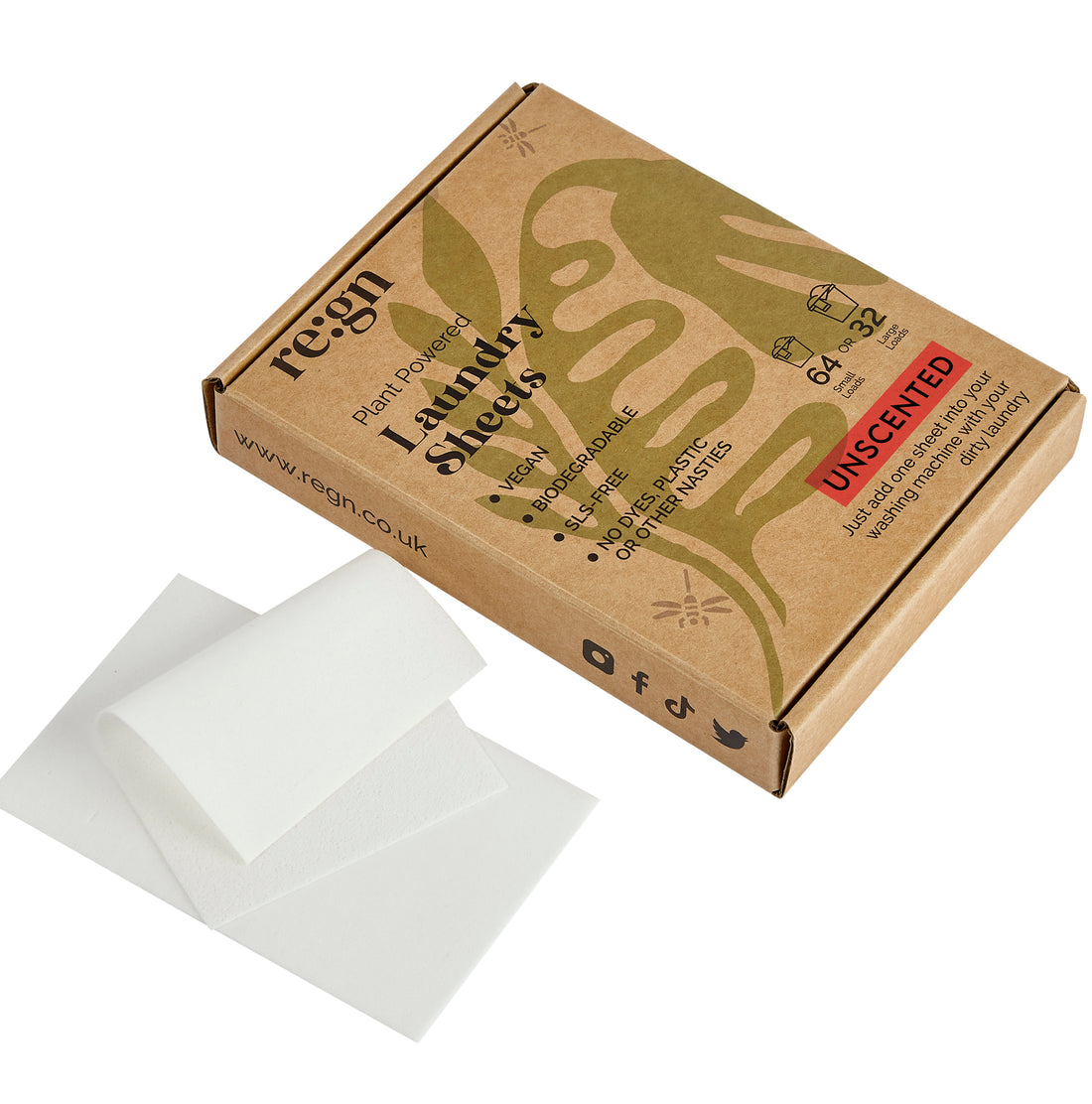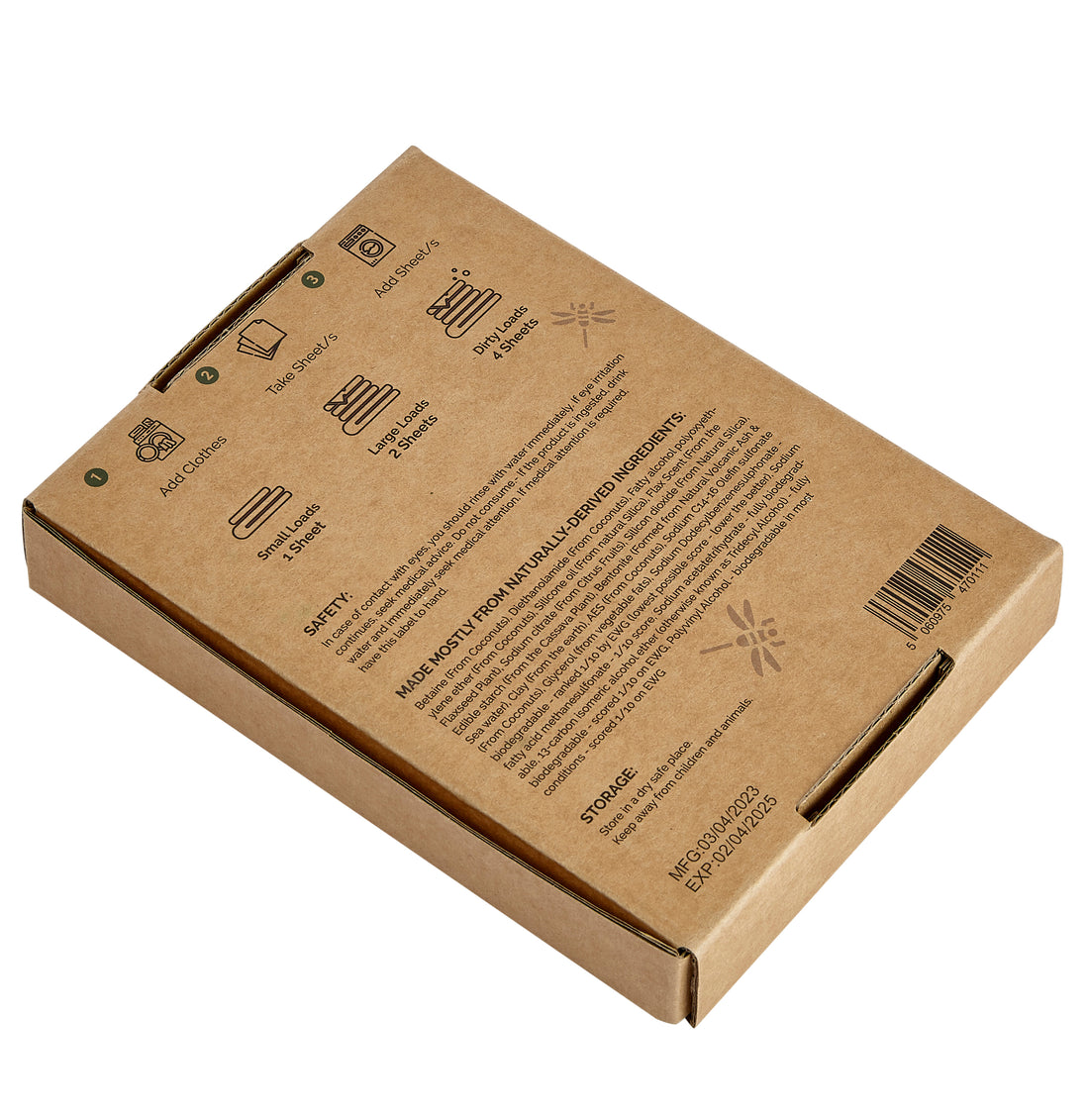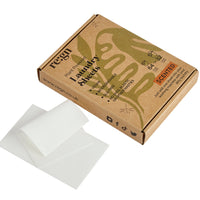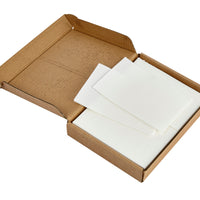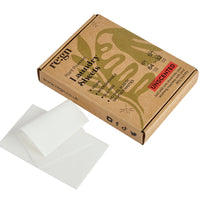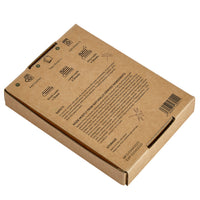 Laundry Detergent Sheets - Pack of 64 or 32 (Plastic-Free)
Introducing Re:gn's Laundry Detergent Sheets - the perfect eco-friendly and plastic-free solution for your laundry needs!
Our Laundry Detergent Sheets dissolve completely in water, leaving no residue or waste behind. This also means that you'll only use the exact amount you need, making it an affordable option with no risk of overdosing.

Features:
Available in packs of 64 or 32 sheets for convenient use
Natural ingredients, gentle on clothes and the environment
Dissolves completely, leaving no residue or waste
Precise usage with no risk of overdosing, ensuring affordability
Benefits:
Positive impact on the environment, reducing carbon footprint
Plastic-free packaging for a sustainable future
Convenient, affordable, and eco-friendly laundry solution
Make the switch to Re:gn Laundry Detergent Sheets and embrace hassle-free, planet-friendly cleaning today!
- Made from naturally-derived materials that are vegan & biodegradable
- Not tested on animals
- Comes in a fully recyclable Kraft paper envelope. 0 Plastic
- Super simple to use. Take a sheet and put it in the drum
- Scented version uses natural flax to give it's fresh scent
- Comes in a pack of 64 sheets. Use a single sheet for a small load, use two sheets for a large load.
- Comes to 10p a wash for small loads & 20p per large loads
*Please note that a quantity of x1 represents x1 pack of 64 laundry sheets
These laundry sheets are mostly made from naturally-derived ingredients:
Betaine (From Coconuts), Diethanolamide (From Coconuts), Fatty alcohol polyoxyethylene ether (From Coconuts), Silicone oil (From natural Silica), Flax Scent (From the Flaxseed Plant), Sodium citrate (From Citrus Fruits), Silicon dioxide (From Natural Silica), Edible starch (From the Cassava Plant), Bentonite (Formed from Natural Volcanic Ash & Sea water), Clay (From the earth), AES (From Coconuts), Sodium C14-16 Olefin sulfonate (From Coconuts), Glycerol(from vegetable fats), Sodium Dodecylbenzenesulphonate - biodegradable - ranked 1/10 by EWG (lowest possible score - lower the better), Sodium fatty acid methanesulfonate - 1/10 score, Sodium acetate trihydrate - fully biodegradable, 13-carbon isomeric alcohol ether (otherwise known as Tridecyl Alcohol) - fully biodegradable - scored 1/10 on EWG, Polyvinyl Alcohol - biodegradable in most conditions - scored 1/10 on EWG
Laundry sheets
They are god and bonus environment friendly make sure you put them amongst laundry as advised
I work outside a lot in the garden and my clothes get very dirty
Absolutely brilliant will definitely buy again. I thought i would try them as I am all for cutting back on all the plastic we are given. I tried them on my wollies at first as I was sceptical at how clean they would get my clothes, I used just one sheet and perfect results. So I tried them on my really dirty clothes that I garden in and also wear outside and as it was a full load I used 2 sheets and perfect result don't usually write reviews but these are worth it. They cut down on horrid plastic and take up less storage space, perfect for traveling too.
Eco but efficient laundry cleaning
Love these. Take up much less room than bottles of detergent. Easy to use. No marks left on laundry.
Good for the environment. Easy to use. No mess. Love them.
Brilliant item
Brilliant item. Fantastic company. Fast delivery. Highly recomend