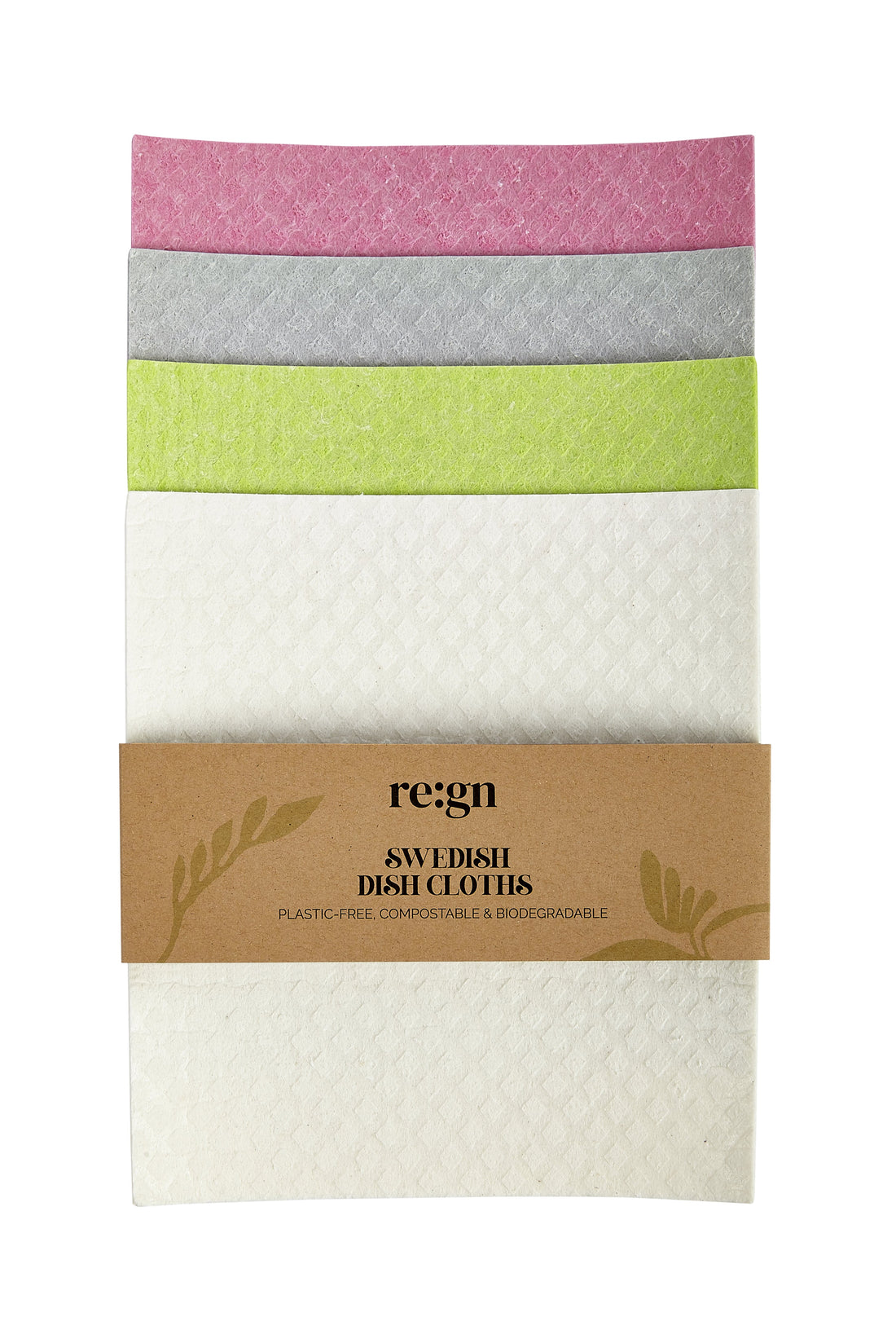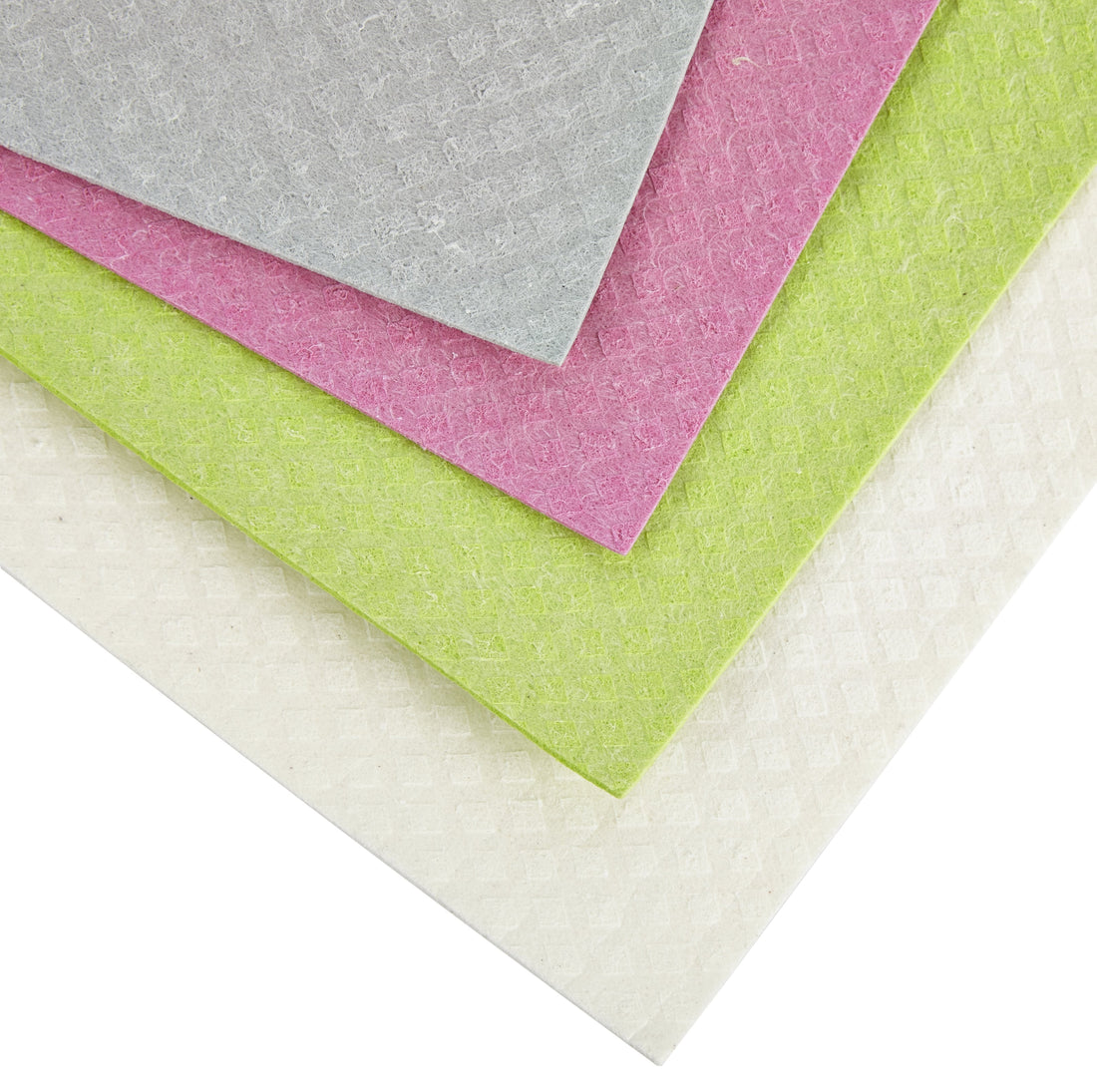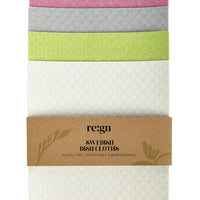 COMPOSTABLE SWEDISH DISH CLOTHS - SET OF 4
Experience the power of sustainability with our Compostable Swedish Dish Cloths. Bid farewell to traditional synthetic sponges and microfiber cleaning cloths that harm the environment and welcome this eco-friendly alternative. Constructed from 70% FSC® certified cellulose (natural wood fiber) and 30% waste cotton, these dish cloths are hygienic, reusable, and fully biodegradable.
The collection consists of four cloths in various colors (Grey, White, Pink & Green) for easy identification of each area of your home. No more perplexity or cross-contamination.
Product Characteristics:
Package of 4 Compostable Swedish Dish Cloths
Dimensions: 17.2 x 20 cm
Printed with water-based and environmentally friendly ink
Produced from FSC® certified cellulose and waste cotton
Manufactured in Sweden
Recyclable eco-friendly card packaging
Biodegradable & Compostable
Vegan & Cruelty-Free
Care Guidelines:
Dishwasher and washing machine safe, washable up to 90 degrees Celsius.
To maintain the cloths' top condition, air dry instead of using the drier.
When the cloths have served their purpose, just slice them into strips and add them to your household compost bin.
Switch to this environmentally conscious product and take pride in doing your part for the planet!