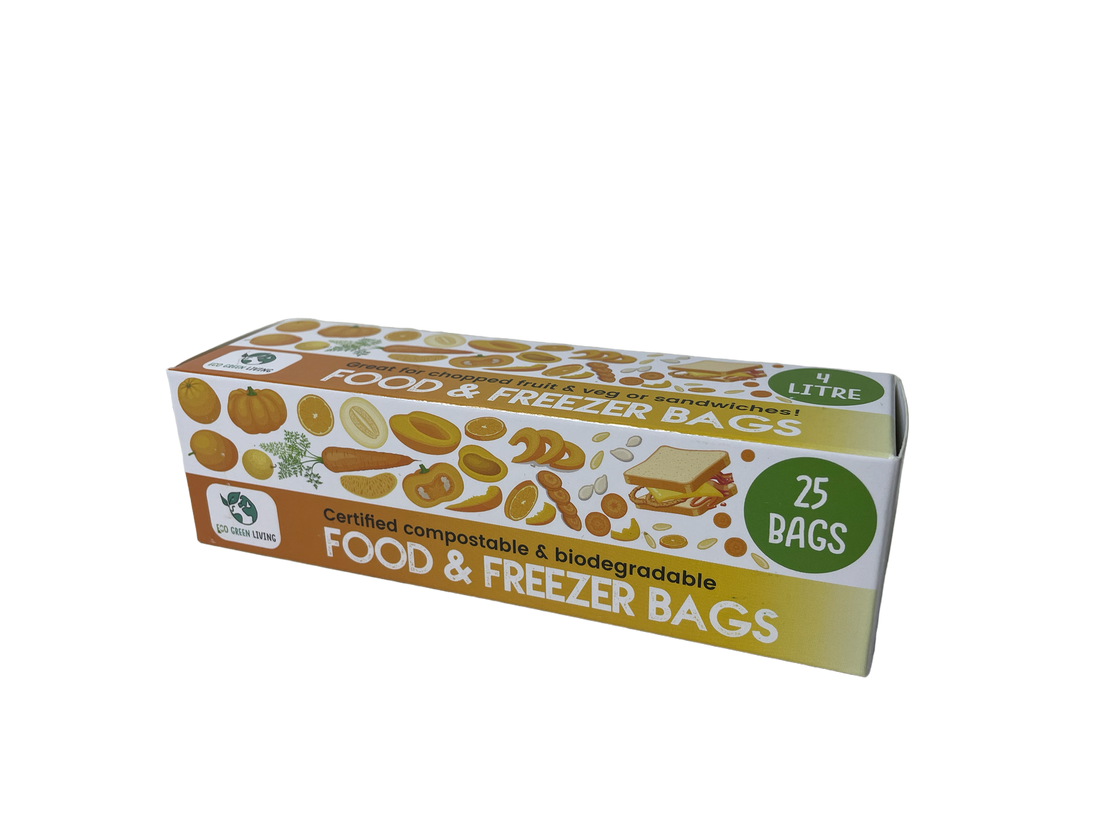 Compostable Freezer & Food Bags – 4L
Discover the Ultimate 4L Certified Compostable Food & Freezer Bags – Your Eco-Friendly Storage Solution!

Embrace sustainability with our certified 100% compostable and truly biodegradable food and freezer bags. Crafted from completely natural plant-based and renewable resources, these bags are a planet-friendly choice that keeps your food fresh and the environment clean.

Experience the convenience of composting these biodegradable freezer bags in organic waste/composting bins, reducing your ecological footprint. Certified for industrial composting, they break down completely without leaving any harmful residues behind.

Stay organized with the space provided on the front of each bag for labeling, ensuring easy identification of your stored items.

These bags are not just eco-friendly; they are built to last! Outperforming competitor brands, our compostable bags offer exceptional strength and durability, guaranteeing reliable food-safe storage.

Rest assured, our 4L Certified Compostable Food & Freezer Bags are GMO and microplastic-free, making them a safe and responsible choice for both you and the environment.

Make a positive impact on the planet with every use, and say goodbye to single-use plastics. Choose our 4L Certified Compostable Food & Freezer Bags for a cleaner, greener future. Experience convenience, durability, and environmental responsibility in one package - the perfect choice for conscious consumers like you.