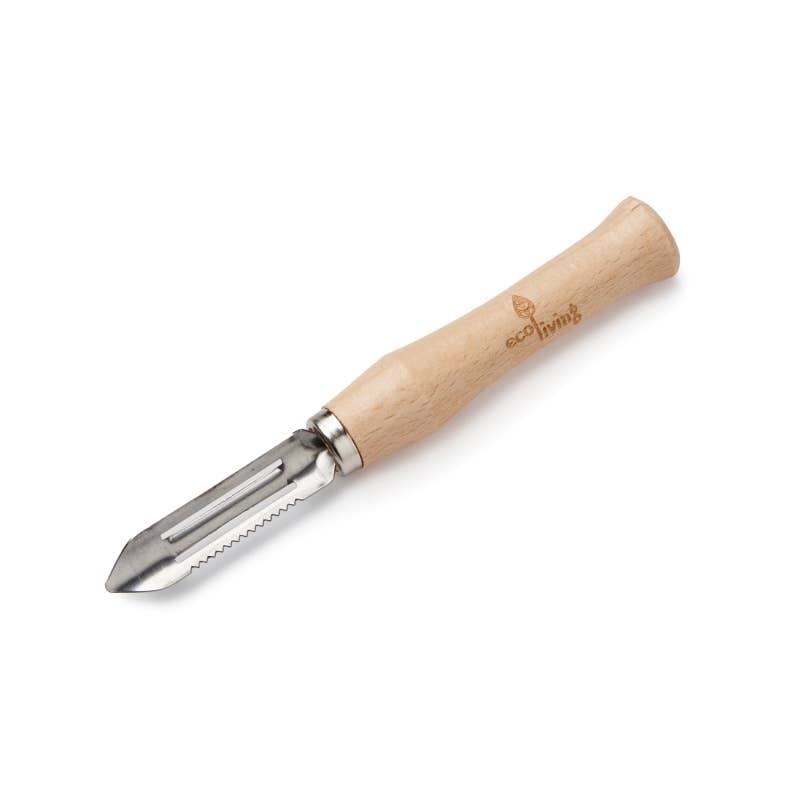 Experience the joy of peeling your fruits, vegetables, and potatoes in a plastic-free manner with the Eco Living sustainable wooden potato peeler. This eco-friendly alternative is thoughtfully crafted with sustainable beech wood and stainless steel, ensuring a greener choice for your kitchen.
Equipped with a serrated edge for decorating vegetables and a pointed end for poking potatoes, this stainless steel peeler offers versatility and functionality.
The Eco Living sustainable wooden potato and vegetable peeler is completely plastic-free, making it an ideal choice for those seeking to reduce their environmental impact. Crafted in Europe, it is made with sustainably sourced beech wood from well-managed forests, coupled with stainless steel for durability.
This peeler is not only eco-friendly but also user-friendly. It effortlessly glides through peeling tasks, making it a kitchen essential for a variety of fruits, vegetables, and potatoes. The serrated edge allows for decorative peeling of root vegetables, while the pointed end is perfect for poking potatoes.
With a commitment to reducing waste, the Eco Living sustainable peeler arrives without any packaging, emphasizing its dedication to minimal environmental impact.
Choose the Eco Living sustainable wooden potato peeler to embrace an eco-friendly and plastic-free approach to peeling, while enjoying the convenience of a versatile and reliable kitchen tool.