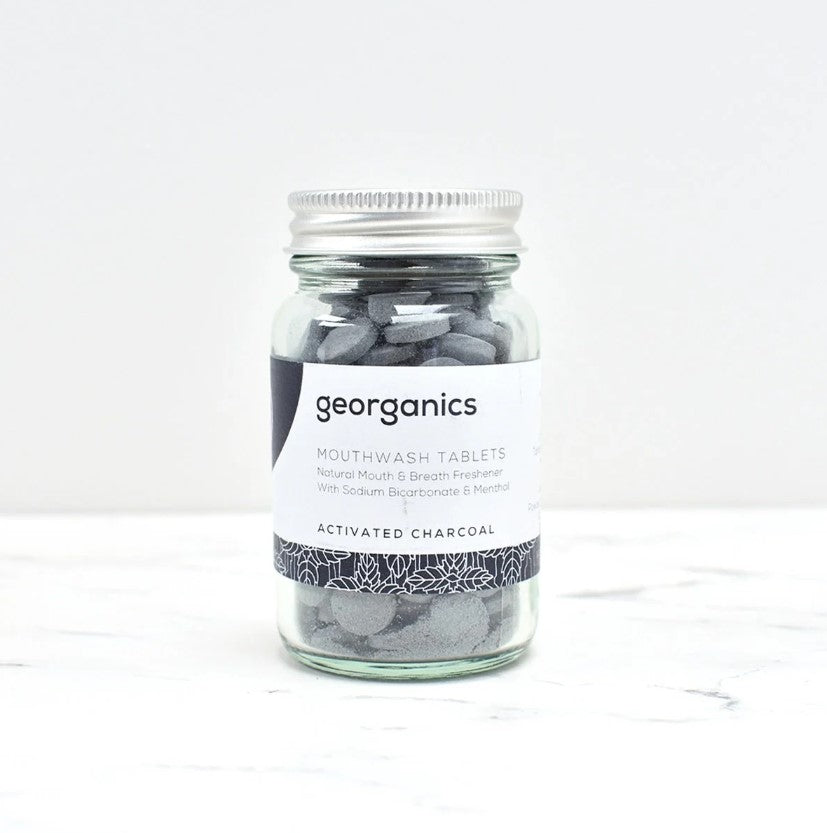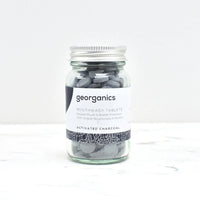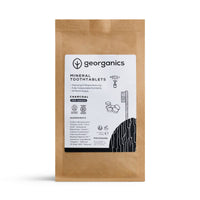 Toothpaste Tablets – Activated Charcoal
Sustainable, natural and plastic-free, Georganics toothtablets are a clean and refreshing way of brushing your teeth.
Naturally foaming, these toothpaste tablets contain activated charcoal for its naturally whitening and detox properties.
100% Natural
Fluoride, SLS & glycerin free
Certified PETA vegan & cruelty free
Made in the UK by Georganics
Packaging
Glass bottle with a metal lid. Recyclable/compostable card box, biodegradable label and biodegradable lid liner.
Dissolve 1 tablet in 20ml of water
Gargle for at least 30 seconds
Spit out without rinsing