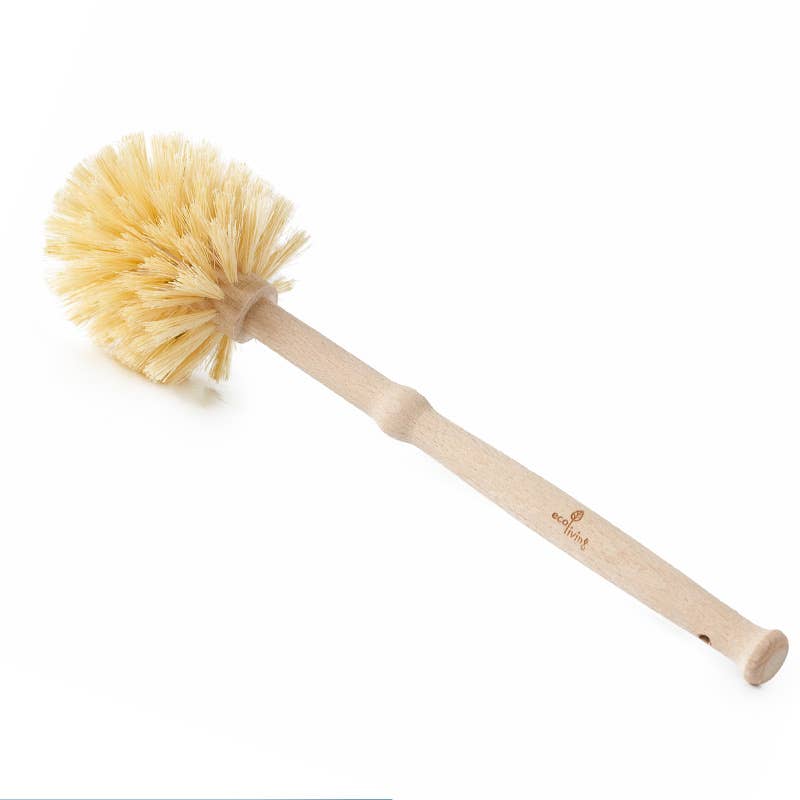 Natural Bristle Toilet Brush
Introducing an eco-friendly alternative for your bathroom cleaning needs - the plastic-free toilet brush. This thoughtfully designed brush features plant-based bristles and a handle made from FSC® certified beech wood, ensuring 100% sustainability. With its smaller size compared to our original brush, it fits most toilet bowls perfectly.
Not only does this toilet brush excel in functionality, but it also prioritizes the environment. At the end of its life, it is 100% biodegradable and compostable, reducing waste and preventing countless plastic toilet brushes from ending up in landfills. Every aspect of this brush, from the bristles to the materials used, is vegan and sustainable.
Handmade with care in Germany, this natural toilet brush boasts tampico bristles derived from the yellow leaf of the agave cactus. Known for its durability, tampico fibers have excellent water-retaining properties and are resistant to wear and tear, ensuring the brush maintains its shape without softening. The handle, crafted from FSC® certified beech wood, provides a comfortable grip for effective cleaning.
To maintain the brush's longevity, it's essential to allow it to thoroughly dry between uses. With a length of approximately 35cm and a width of 5.5cm, this updated and improved smaller design fits all toilet bowls effortlessly.
Experience the convenience of a biodegradable and compostable toilet brush, crafted from all-natural renewable materials, and make a positive impact on the environment.