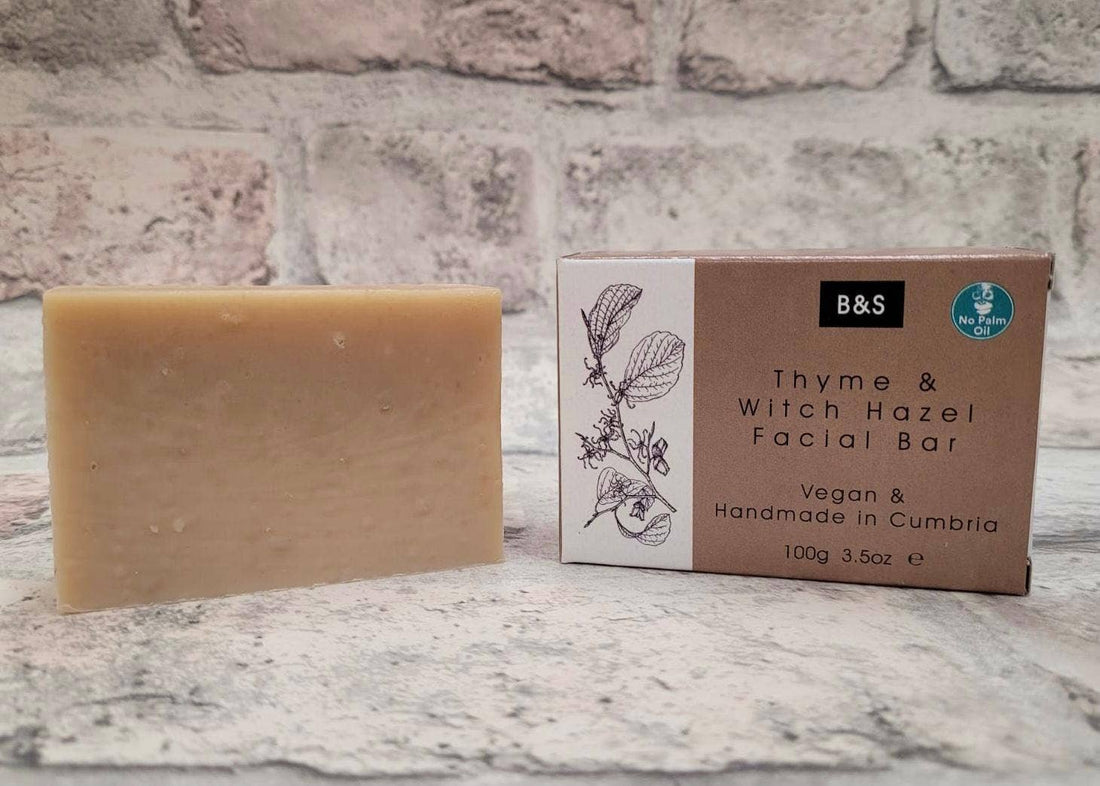 Thyme & Witch Hazel Facial Soap Bar - 100g
Discover the Magic of Clear Skin with our Antiseptic Thyme and Witch Hazel Acne-Fighting Soap

Unveil the secret to radiant, blemish-free skin with our Antiseptic Thyme and Witch Hazel Acne-Fighting Soap. Crafted to perfection, this soap is a harmonious blend of nature's finest ingredients, designed to combat acne and nurture your skin to its full potential.

Harnessing the power of antiseptic Thyme and the astringency of witch hazel, this soap is your trusted partner in the fight against acne. Feel the soothing embrace of Neem oil, a treasure trove of antibacterial and antifungal properties. This miraculous oil not only moisturizes but also holds insecticidal wonders, making it a natural choice for the health of your skin – especially when it comes to addressing skin issues.

To unlock its full potential, simply lather up in your hands and gently massage onto your skin. Allow the magic to unfold by leaving the soap on for a moment before rinsing, letting the powerful ingredients penetrate and work their wonders.

Our commitment to quality extends beyond skin-deep. Every bar is meticulously crafted using Sodium Olivate, Sodium Cocoate, Sodium Sunflowerate, Sodium Castorate, and Sodium Neemate, creating a symphony of care that's truly effective. With Thyme infusion and the essence of Witch Hazel, each use becomes a sensory journey to clarity and health.

Embrace sustainability with our zero-waste, fully recyclable packaging and wrapping. Say goodbye to parabens, sulfates, artificial fragrances, preservatives, and colorants. Our soap is a vegan-friendly masterpiece, never tested on animals – except on the ones we hold dear, including family and friends who adore it.

As each bar is hand-cut with love, the net weight may vary, but rest assured that every bar is a testament to our commitment to your well-being.

Elevate your skincare routine to a realm of natural wonders with our Antiseptic Thyme and Witch Hazel Acne-Fighting Soap. Experience the transformative power of botanical beauty, as you unveil the flawless complexion you've always dreamed of. Discover the magic that nature provides, and let each use be a step closer to the radiant skin you deserve.