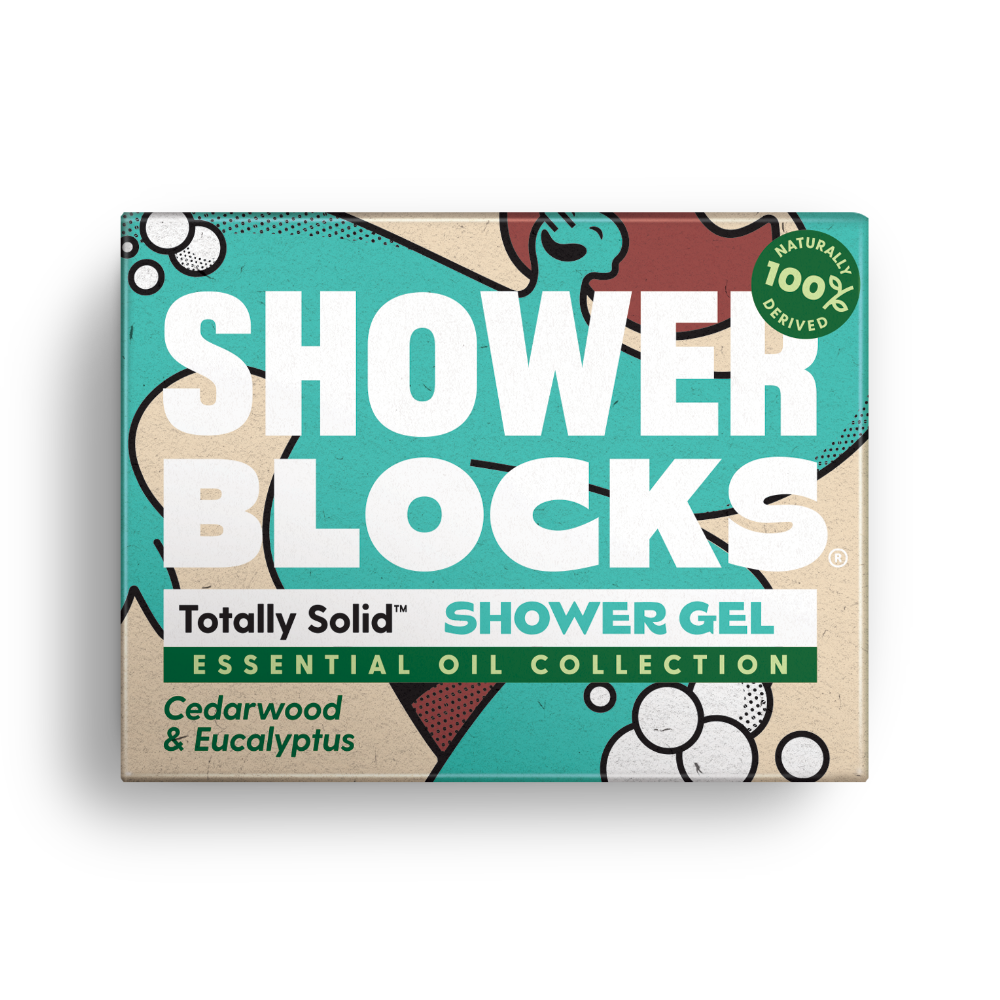 Shower Block – Essential Oil Collection – Cedarwood & Eucalyptus 100g
The Essential Oil Collection by Shower Blocks has been developed in response to customer requests for a 100% naturally derived block. The collection contains no colouring and no fragrance oil.  The natural aroma comes from essential oils and the block is a bubbly, hydrating and totally plastic free alternative to shower gel.
With Shower Block gone are the days of using shower gel in plastic disposable bottles. Shower Block have transformed shower gel into an innovative solid bar form that is 100% plastic free – what else do you need when showering the zero waste way! Cedarwood & Eucalyptus blend is invigorating, refreshing and revitalising, leaving the skin feeling fresh and squeaky clean without drying.
100% Plastic free
Vegan plant-based ingredients
No SLS & paraben free
Handmade in the UK