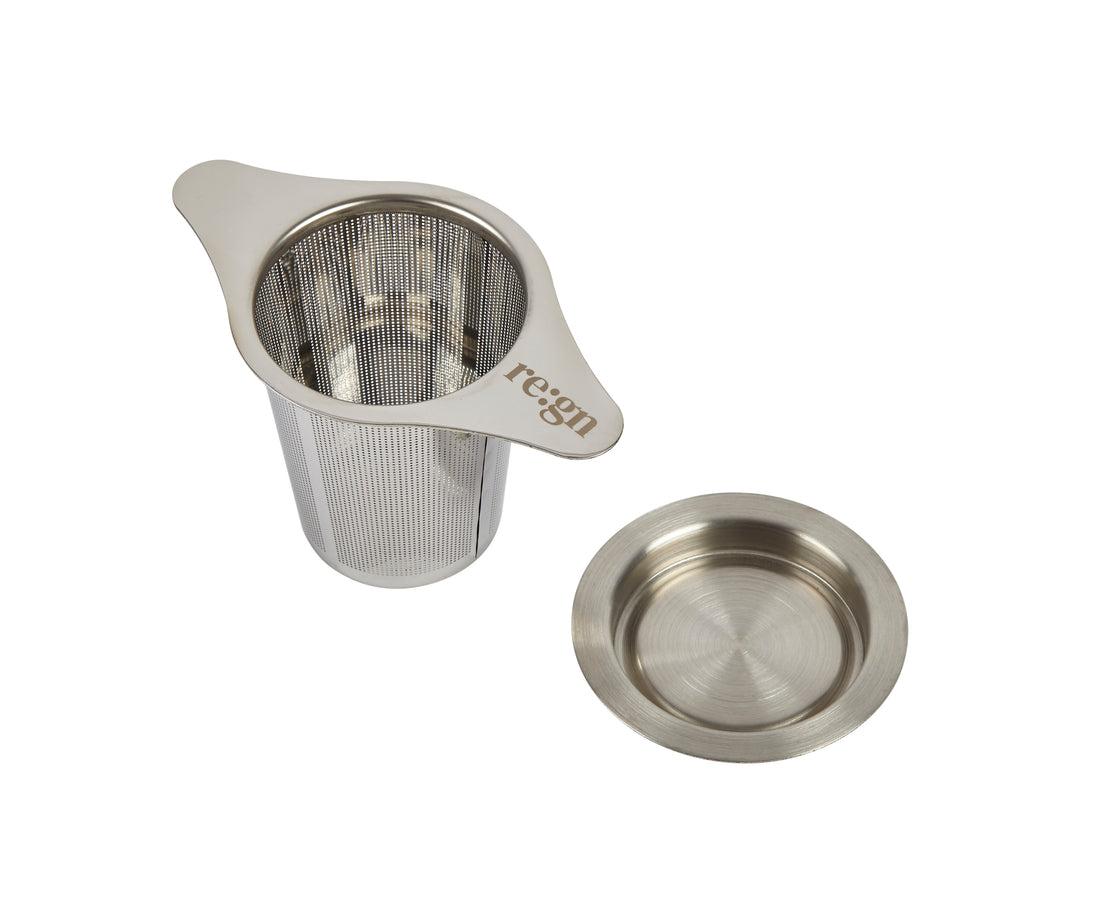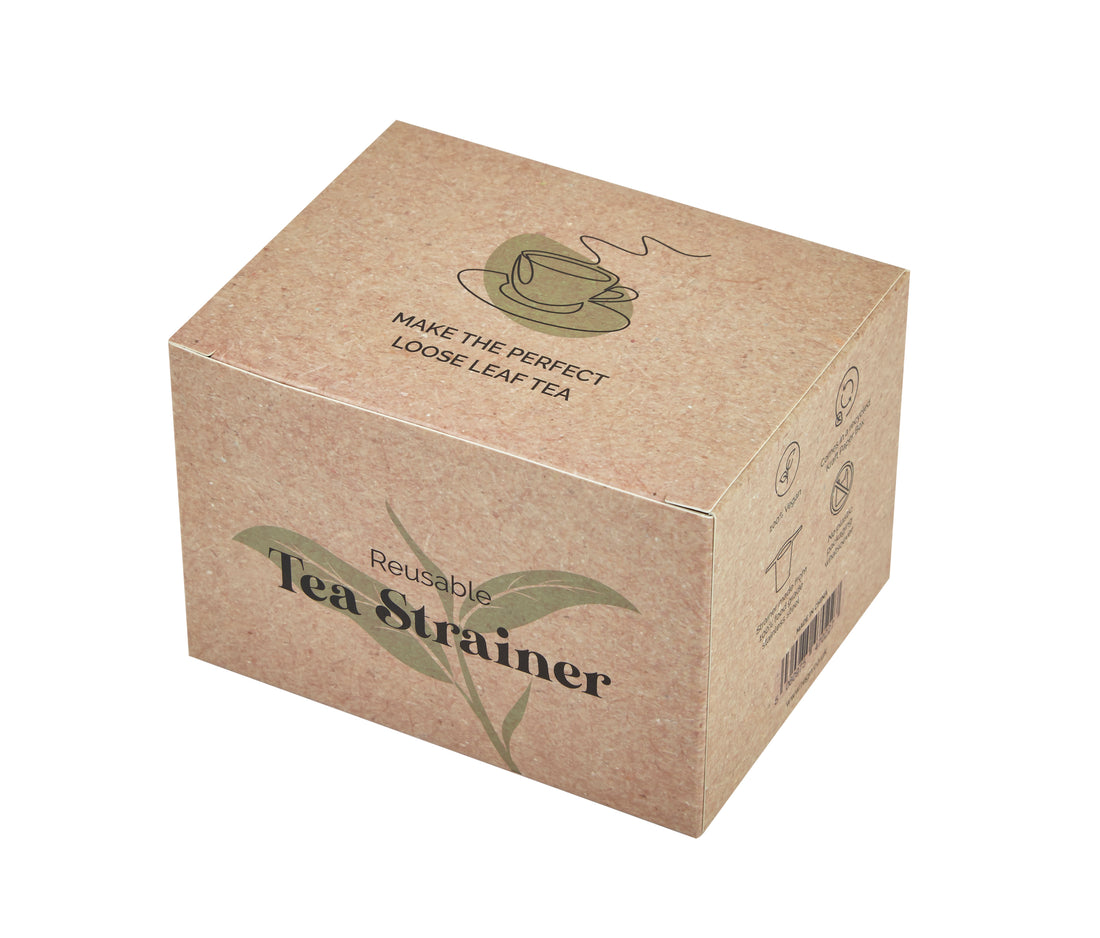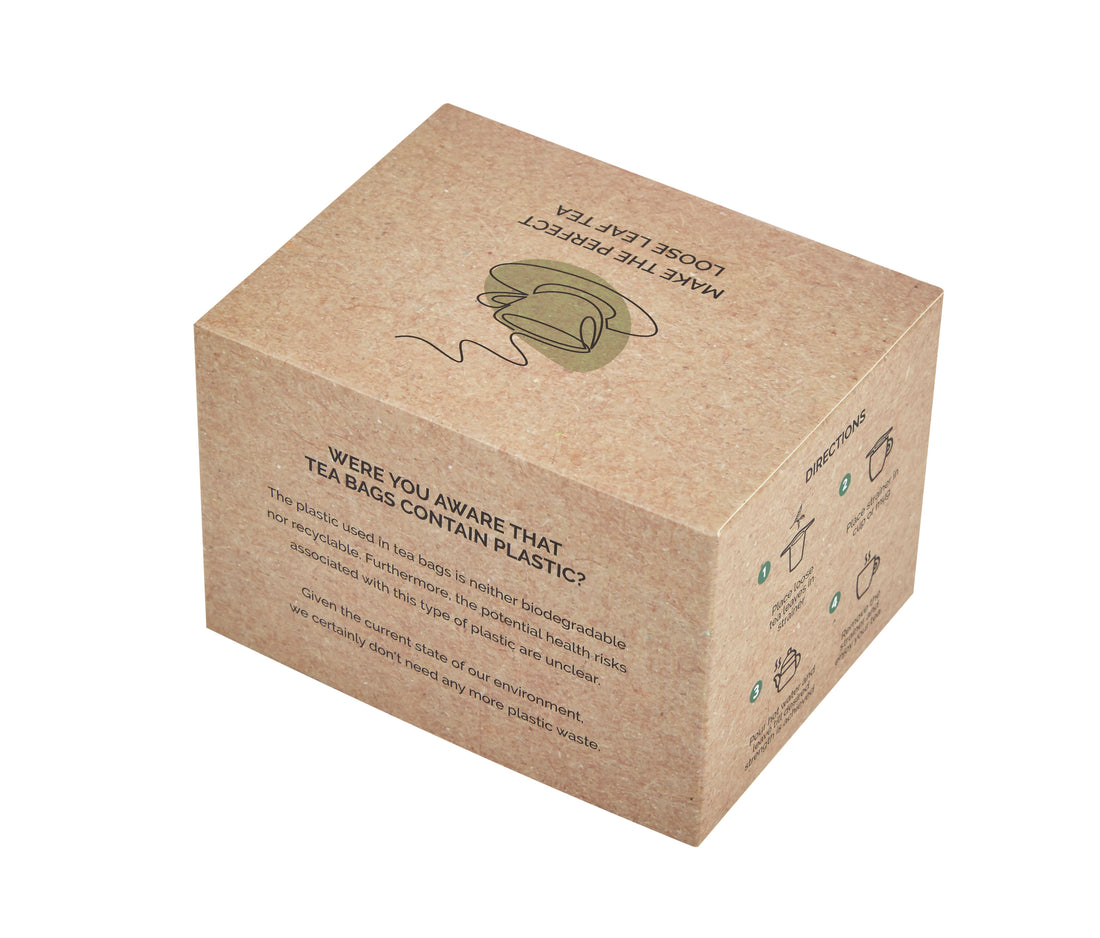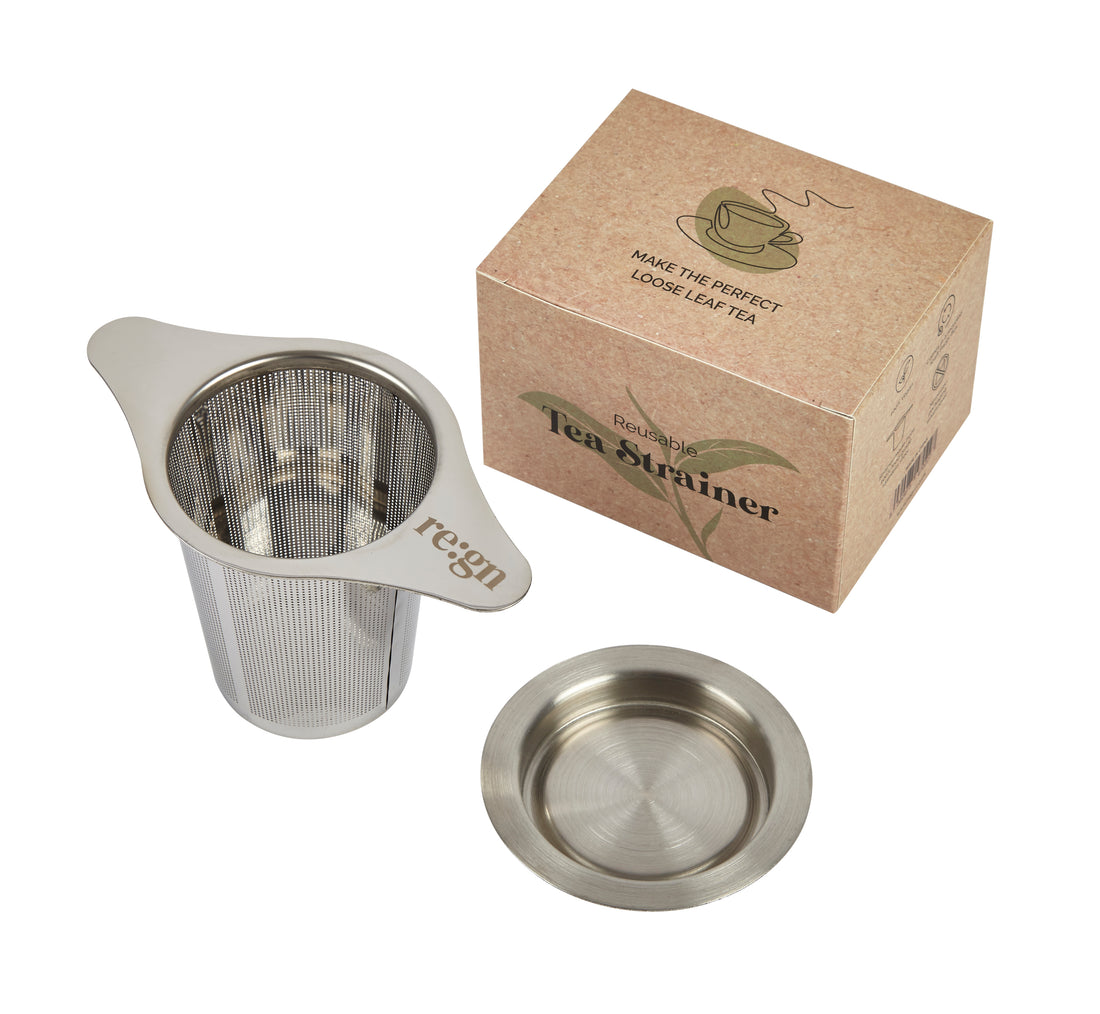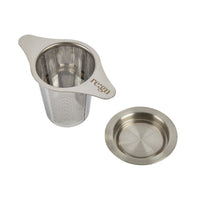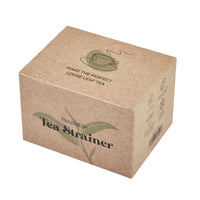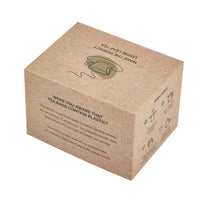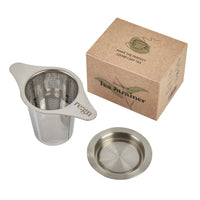 Discover the Re:gn Tea Strainer, a revolutionary eco-friendly and plastic-free solution designed specifically for tea lovers who seek a sustainable and guilt-free tea experience. Say goodbye to traditional plastic-lined tea bags and embrace the joy of loose leaf tea with our innovative tea strainer.

Crafted with meticulous attention to detail, the Re:gn Tea Strainer boasts a wide mouth and a sturdy handle that effortlessly fits any cup or pot, ensuring a seamless brewing process. The inclusion of handles on both sides not only facilitates easy use but also provides protection from hot steam, ensuring a safe and enjoyable tea-making experience.

Featuring a fine mesh, this tea strainer expertly filters even the tiniest tea leaves, leaving no mess behind. Enjoy the full flavour and aroma of your favourite loose leaf teas without the hassle of loose leaves floating in your cup. The Re:gn Tea Strainer guarantees a pristine and satisfying brew every time.

In addition to its exceptional functionality, the Re:gn Tea Strainer prioritizes sustainability and is entirely plastic-free. Made from food-grade stainless steel, it ensures that your tea remains pure and untainted, maintaining the authentic taste you cherish.

Cleaning up after a delightful tea session is a breeze as the Re:gn Tea Strainer is dishwasher safe and rust-free, making maintenance hassle-free and convenient.

By choosing the Re:gn Tea Strainer, you not only elevate your tea ritual but also make a conscious choice to reduce plastic waste and promote eco-consciousness. It is time to savour your favourite teas guilt-free, knowing you are contributing to a healthier planet.

Join us in the movement towards a greener future with the Re:gn Tea Strainer. Embrace sustainability, elevate your tea experience, and indulge in a perfect cup of tea, free from plastic waste and full of flavour. Choose Re:gn and make a difference, one cup at a time.