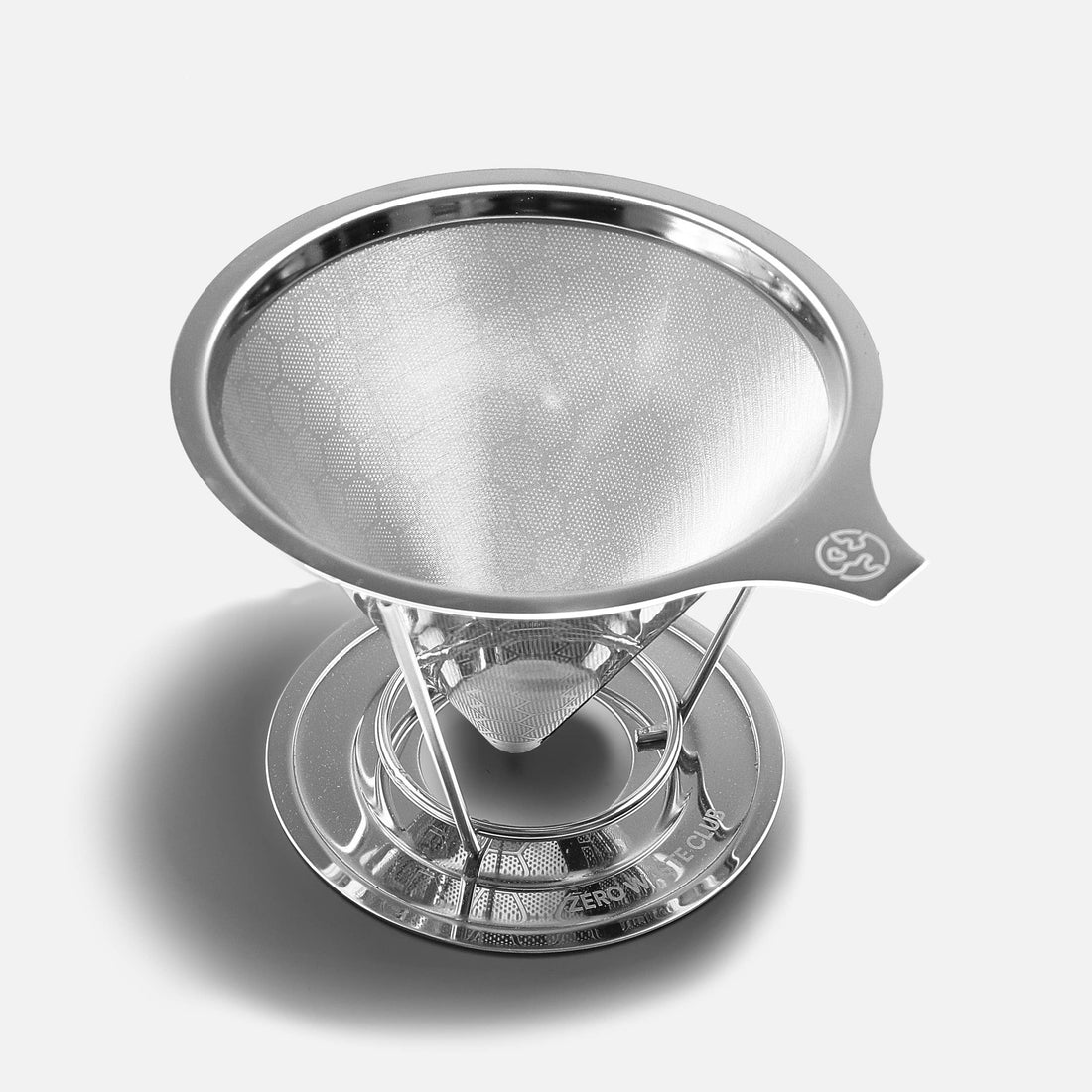 Reusable Coffee Filter - Stainless Steel Mesh
Introducing our revolutionary Reusable Coffee Filter - a sustainable solution that not only elevates your coffee experience but also helps protect our planet, one brew at a time!

Did you know that billions of paper coffee filters end up in landfills each year, unable to be recycled due to contamination? It's time to break free from this wasteful cycle and embrace a greener way of brewing your favorite cup of joe.

Our reusable coffee filter is designed with practicality and eco-consciousness in mind. The wide mouth and convenient handle allow for easy placement in teapots, mugs, cups, or even glass bottles, giving you the freedom to brew coffee wherever and whenever you desire.

Say goodbye to the frustration of dealing with pesky coffee grounds in your cup. Our fine mesh filters out even the tiniest coffee particles, ensuring a smooth, mess-free coffee experience that lets you savor every sip.

Cleaning up is a breeze with our reusable filter. It's dishwasher safe and crafted from high-quality food-grade stainless steel that not only guarantees durability but also ensures that your coffee remains free from any metallic aftertaste or odor.

But that's not all - when you choose our Reusable Coffee Filter, you're not just making a positive impact on the environment; you're actively contributing to reforestation efforts. For every item purchased, we plant a tree, so your choice has a far-reaching, long-lasting impact beyond your daily coffee routine.

Join the growing community of coffee lovers who are taking a stand against waste and embracing sustainable living. Brew your coffee with a clear conscience, knowing that each sip is a step towards a greener future.

Make the switch today to our Reusable Coffee Filter and let your love for coffee go hand in hand with your love for the environment. Discover a more sustainable, flavorful, and guilt-free way to enjoy your favorite beverage. Take action now, and together, let's brew a better tomorrow!