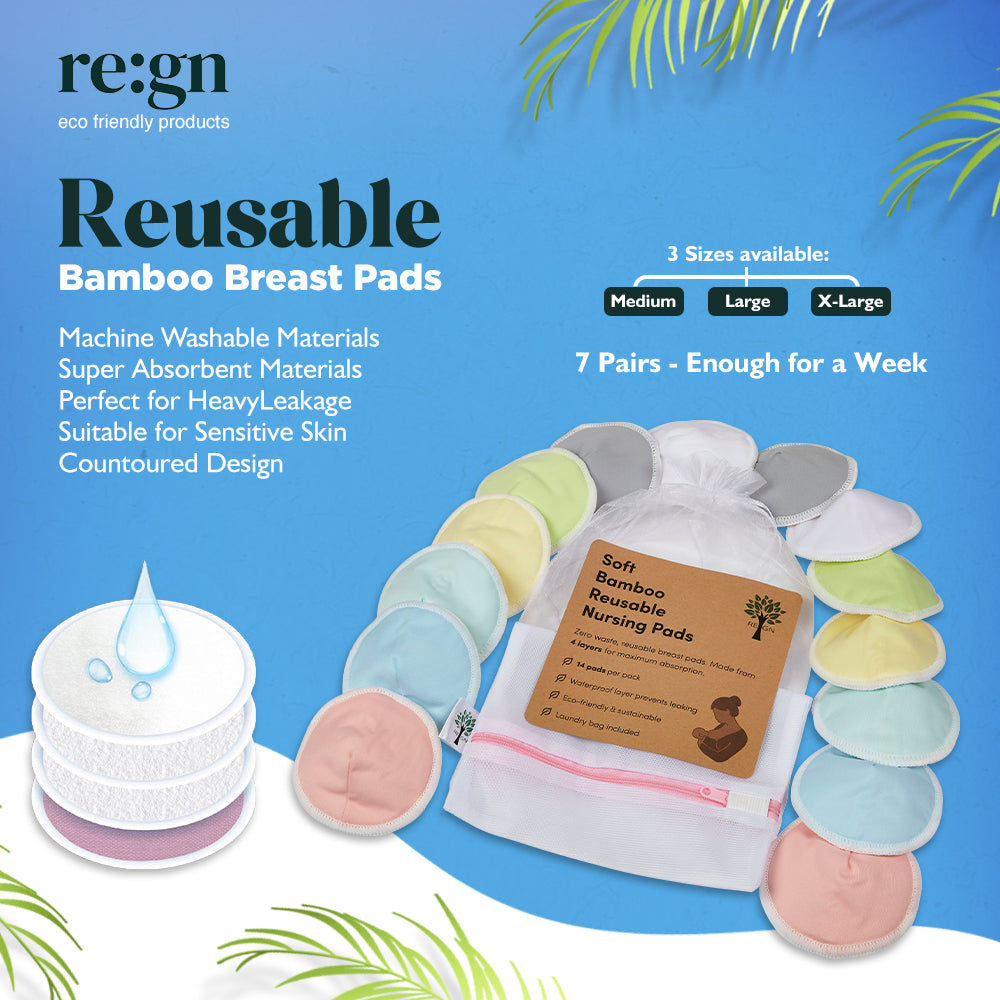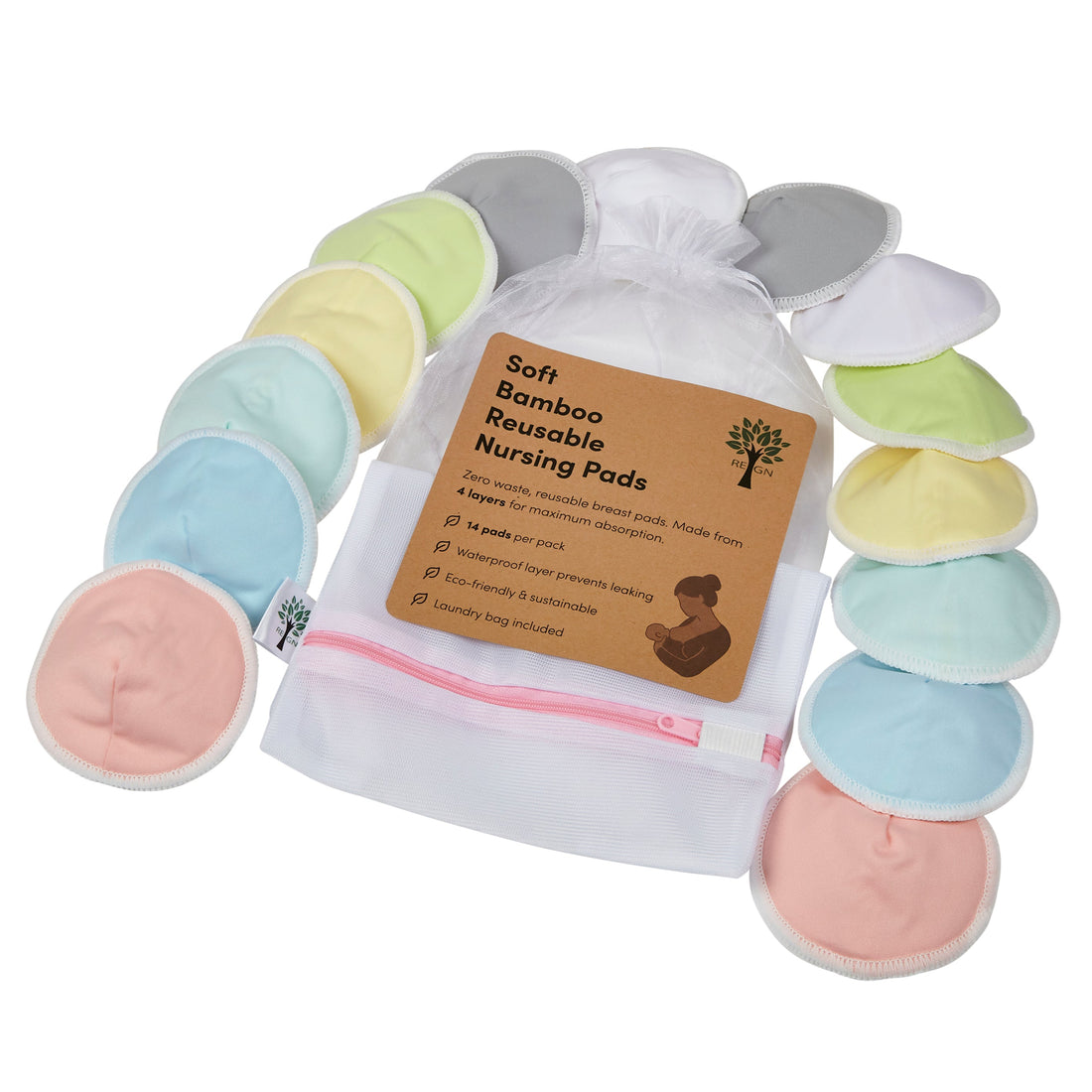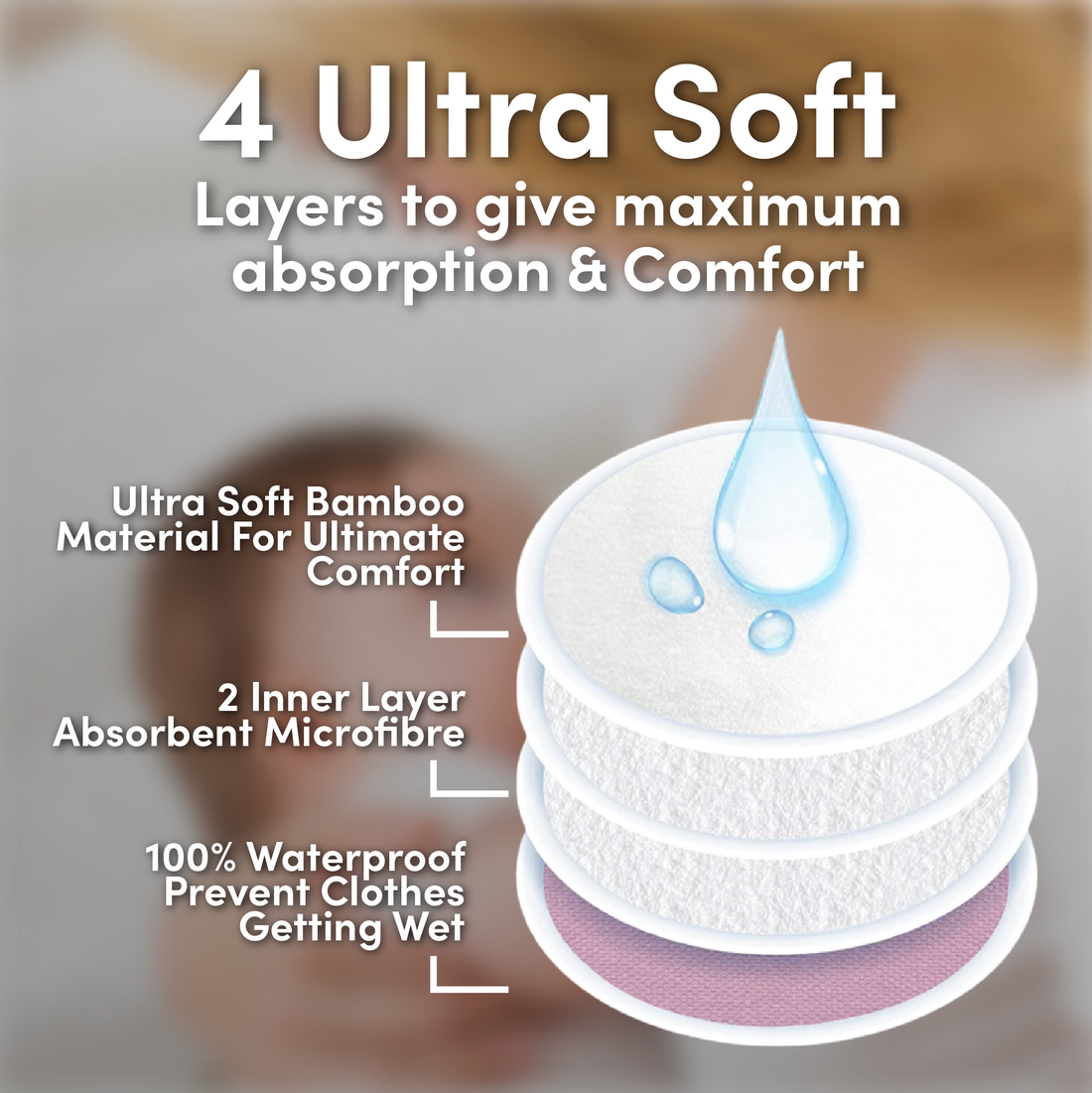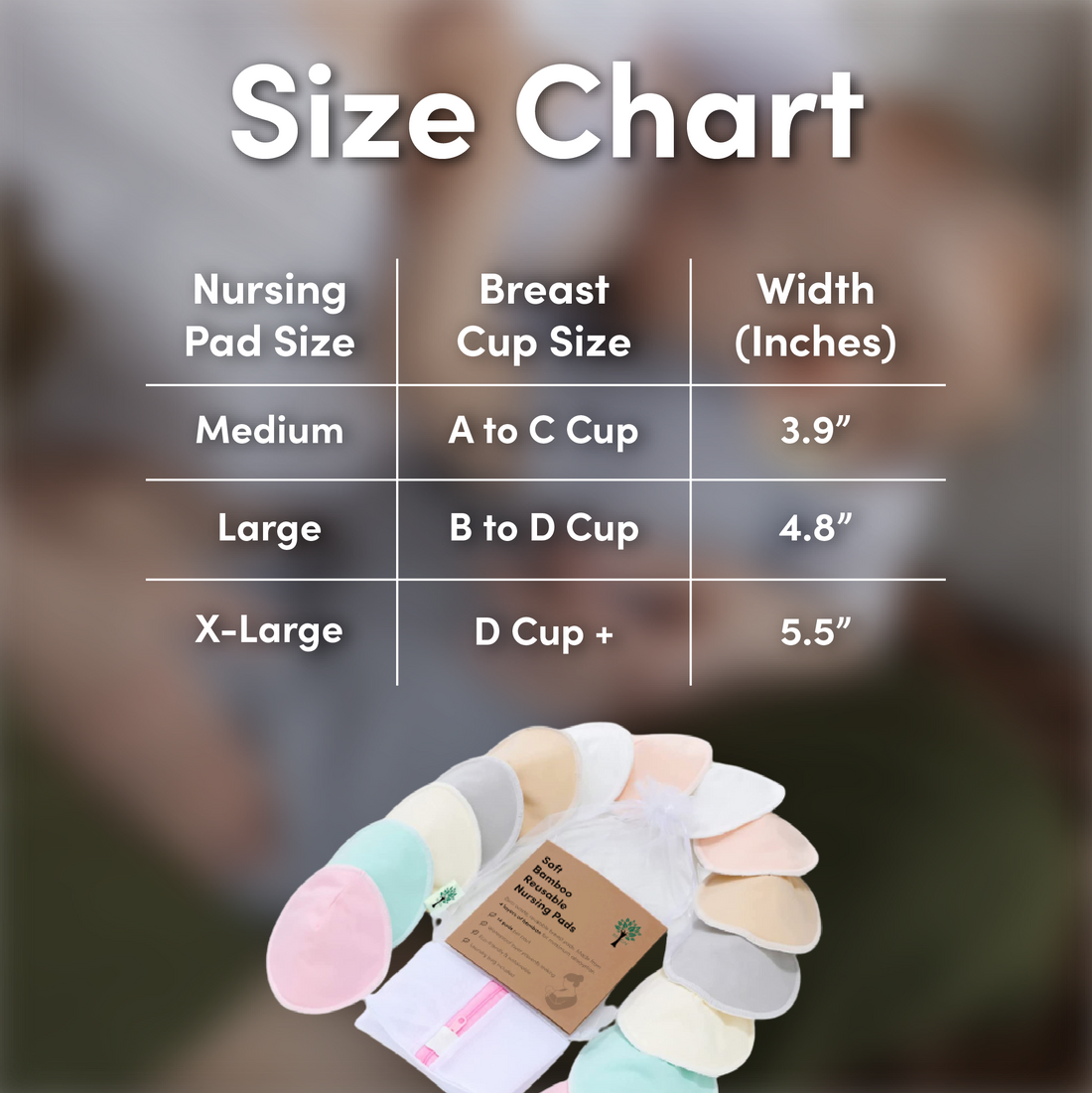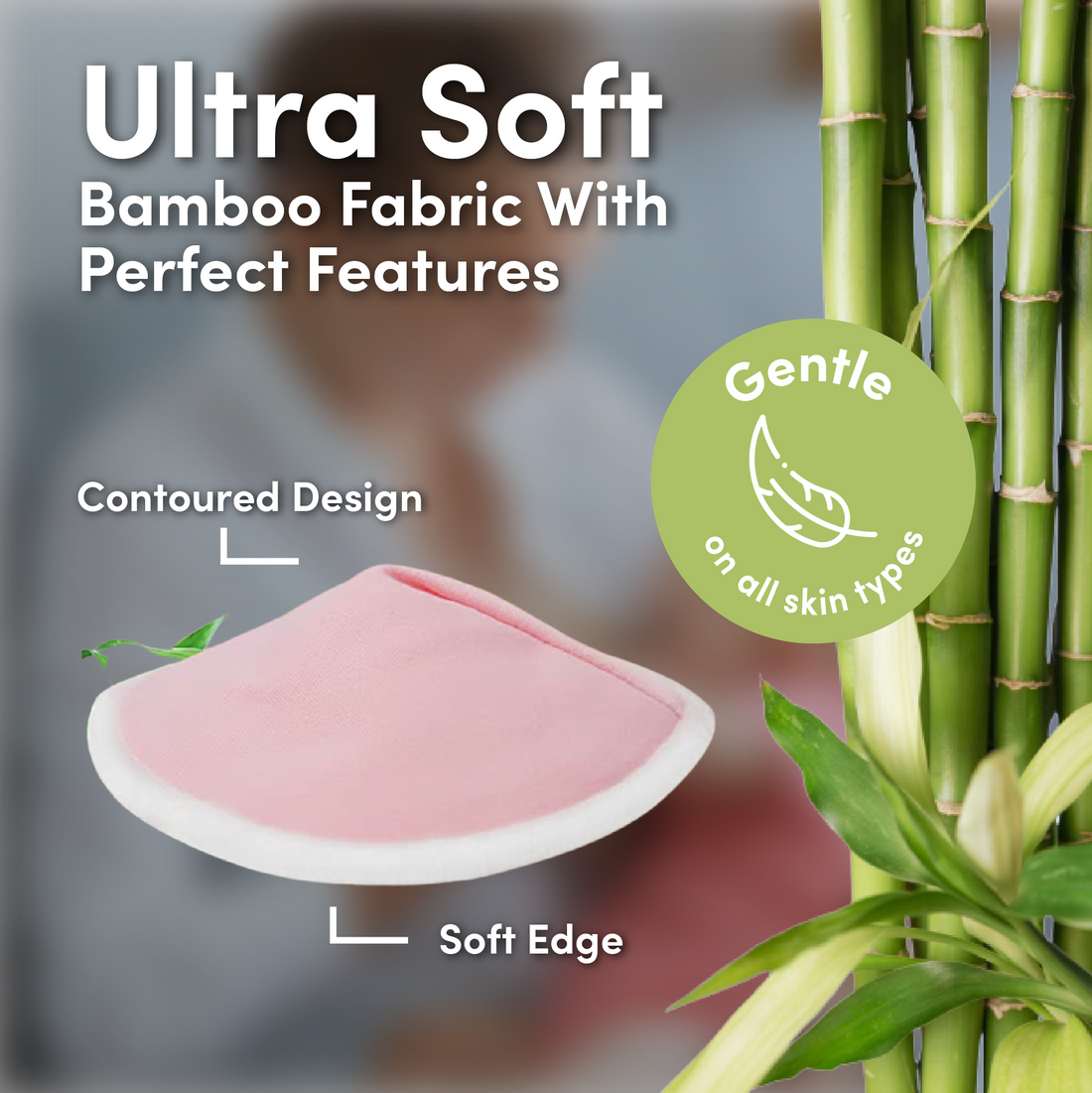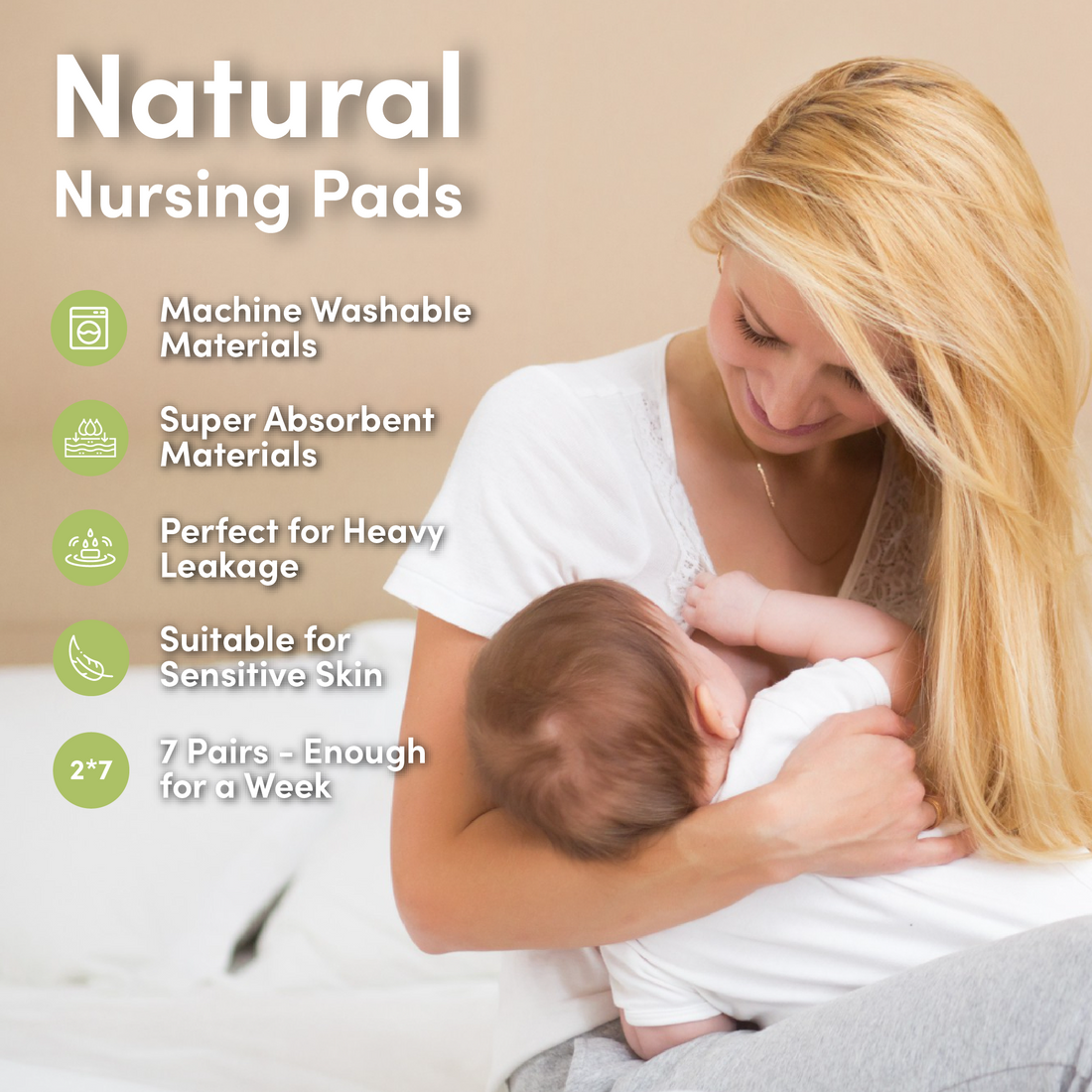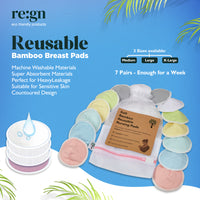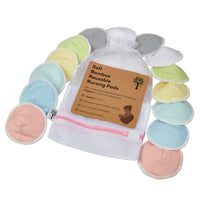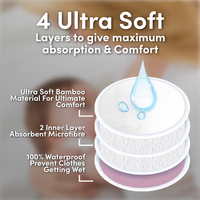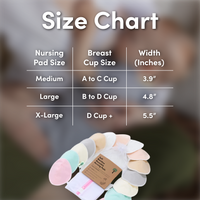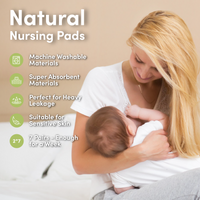 Reusable Bamboo Breast Pads
Experience the comfort and convenience of our re:gn's Reusable Breast Pads. Made with organic bamboo, these reusable breast pads are gentle on your skin and safe for your baby to latch onto. Bamboo's natural properties reduce odours, keeping you fresh and clean throughout the day.
Features:
Made with organic bamboo for gentle and safe use
Natural properties of bamboo reduce odors, ensuring freshness
Contoured design for secure fit and added peace of mind
4 layers, including 3 ultra-absorbent bamboo layers and a waterproof layer, prevent leakages
Benefits:
Comfortable and smooth feel for enhanced user experience
Includes 14 Reusable Breast Pads, storage bag, and wash bag for easy cleaning and storage
Environmentally friendly alternative to disposable breast pads
Experience the comfort and confidence with re:gn Reusable Breast Pads. Discover the natural way to care for yourself and your baby today!
- Medium 3.9" fits A to C cup
- Large 4.8" fits B to D cup
- X-Large 5.5" fits D cup and above
Machine washable with convenient wash bag included.

For best results,
- Place pads in the wash bag and machine wash.
- Dry on low heat.
- Don't use softener or bleach.
- Do not iron or dry clean.
Really soft, absorbant and comfy
I have found them to be soft, comfy and absorbant. I love the different colours andd the material. Their soft against my currently sore nipples and give extra padding when things get brushed past my boobs. Impressed and would buy again.
Absolutely great
I be tried so many ones but this is the best. I had I tater for the low review number and the high price but I promise it worth more just great
Soft and absorbent
Nice and soft, had been getting sore from disposable breast pads and feel much more comfortable since switching to these. Only downside is they can look a bit cone shaped and pointy when worn with a non-padded bra and top.
Highly recommend
washed up well, simple and soft in use, no abrasion
Excellent value for money
These are a good buy there soft bamboo reusable nursing pads.
There all different colour's and comfortable to use.
My wife tried them and there waterproof so she didn't have to worry about leaking through her top.
There also a laundry bag that comes with them and you get 14 in total.
Brilliant as there reusable and saves using disposable ones.