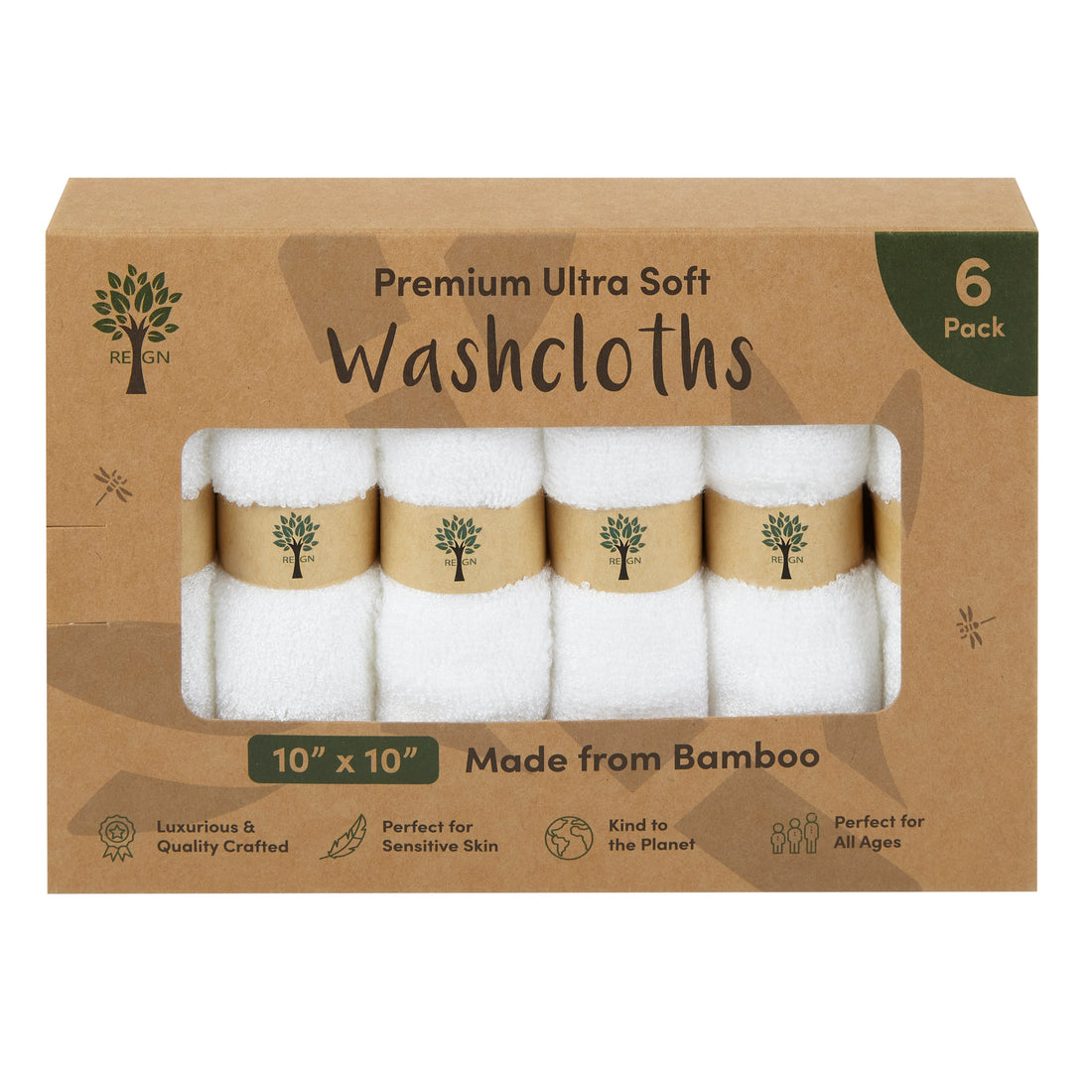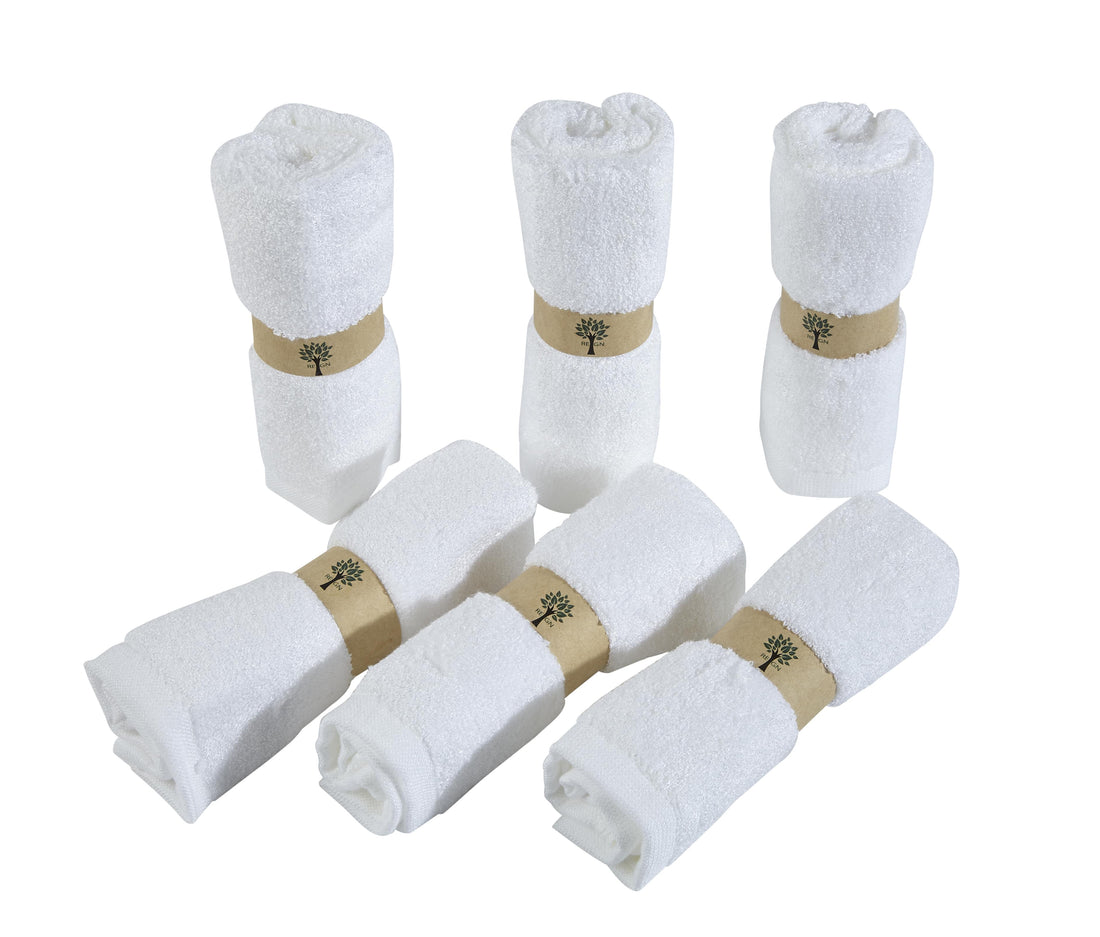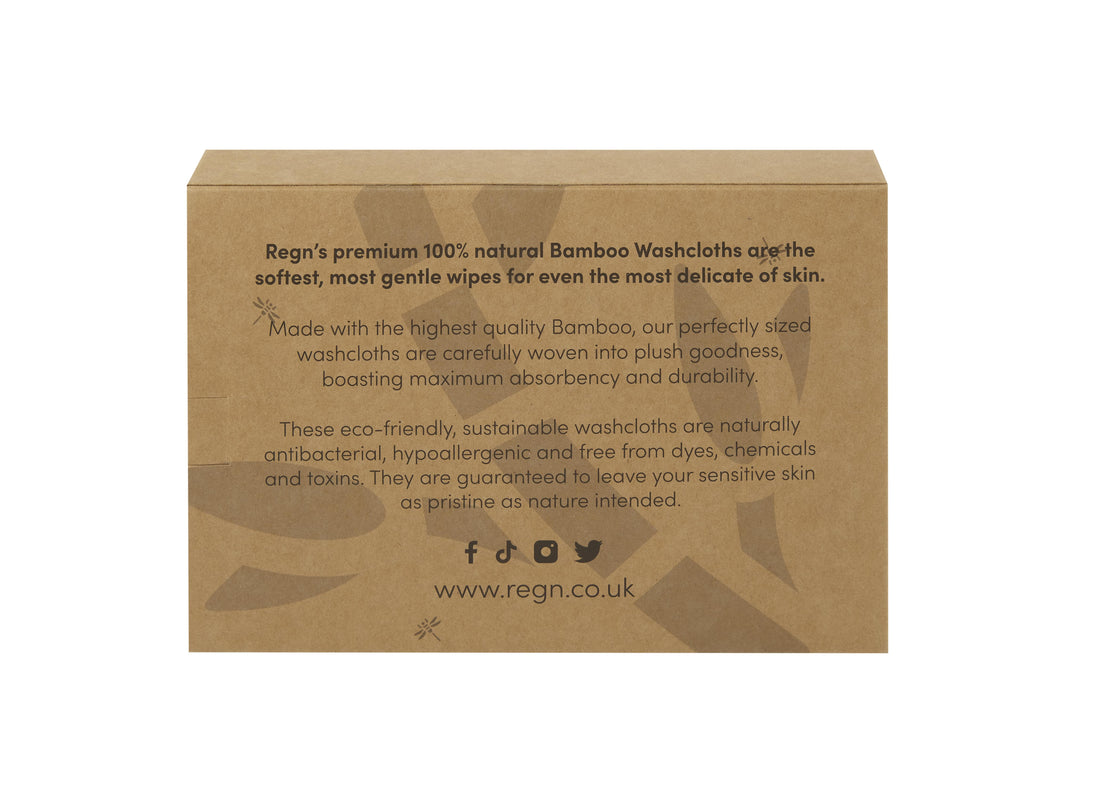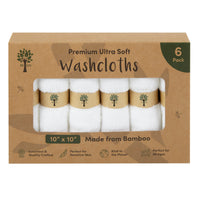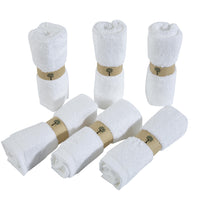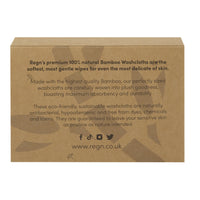 Organic Bamboo Washcloths - Pack of 6
Introducing re:gn's pack of 6 organic bamboo washcloths - the ultimate addition to your daily skincare routine!
Crafted from organic bamboo fiber, these washcloths offer a natural and eco-friendly alternative to traditional face cloths. Their ultra-soft and plush texture gently removes dirt, oil, and makeup from your skin, leaving it feeling refreshed and revitalized.
These face cloths are perfect for all skin types, even sensitive skin, thanks to their hypoallergenic and antibacterial properties. Use them as part of your daily facial routine, as well as for removing masks, scrubs, and other skincare products.
But that's not all - these versatile washcloths are also ideal for use as baby bath washcloths, facial towels, baby rags, or drool handkerchiefs. They're incredibly absorbent, yet quick-drying, making them perfect for everyday use.
With re:gn's pack of 6 organic bamboo face cloths, you'll have everything you need to keep your skin and your baby's skin feeling clean and refreshed, without harming the environment. So why wait? Treat yourself and your loved ones to the ultimate in gentle and eco-friendly cleansing today!
- 100% Organic bamboo
- Super soft & naturally anti-bacterial
- Absorbent & ideal for sensitive skin
- Strong and long lasting
- Plastic free
- 10" X 10"


Super washcloths
Super soft washcloths, would recommend these, softest ones I have ever used, well worth the money.
THE WASH CLOTHS ARE BABY SOFT I ABSOLUTELY LOVE THEM!
I LOVE THE SOFTNESS OF THE WASH CLOTHS. I LOVE THAT THEY ARE WHITE. GREAT PRODUCT. IF YOU HAVEN'T BOUGHT SOME, YOU DON'T KNOW WHAT YOU MISSING! I BOUGHT 7 PACKS!!!
Better than anticipated
Purchased due to rosacea. I knew they would be kinder than regular face clothes but they are way better!
Really soft and kind to skin while doing a thorough job of taking makeup/sunscreen off.
They don't lose the softness after washing either.
Brilliant product-and price.
Happy customer 🥹
Organic Washcloths (6)
Bought to replace muslin cloths. These are super gentle but highly effective at removing make up with a cleanser. Good quality too.
Pretty good
Quality seems okay and I like that it's a pack of 6, I'm on a mission to find the softest flannel and unfortunately this isn't it, but it's still great and a really good price, fast delivery too, fab thank you