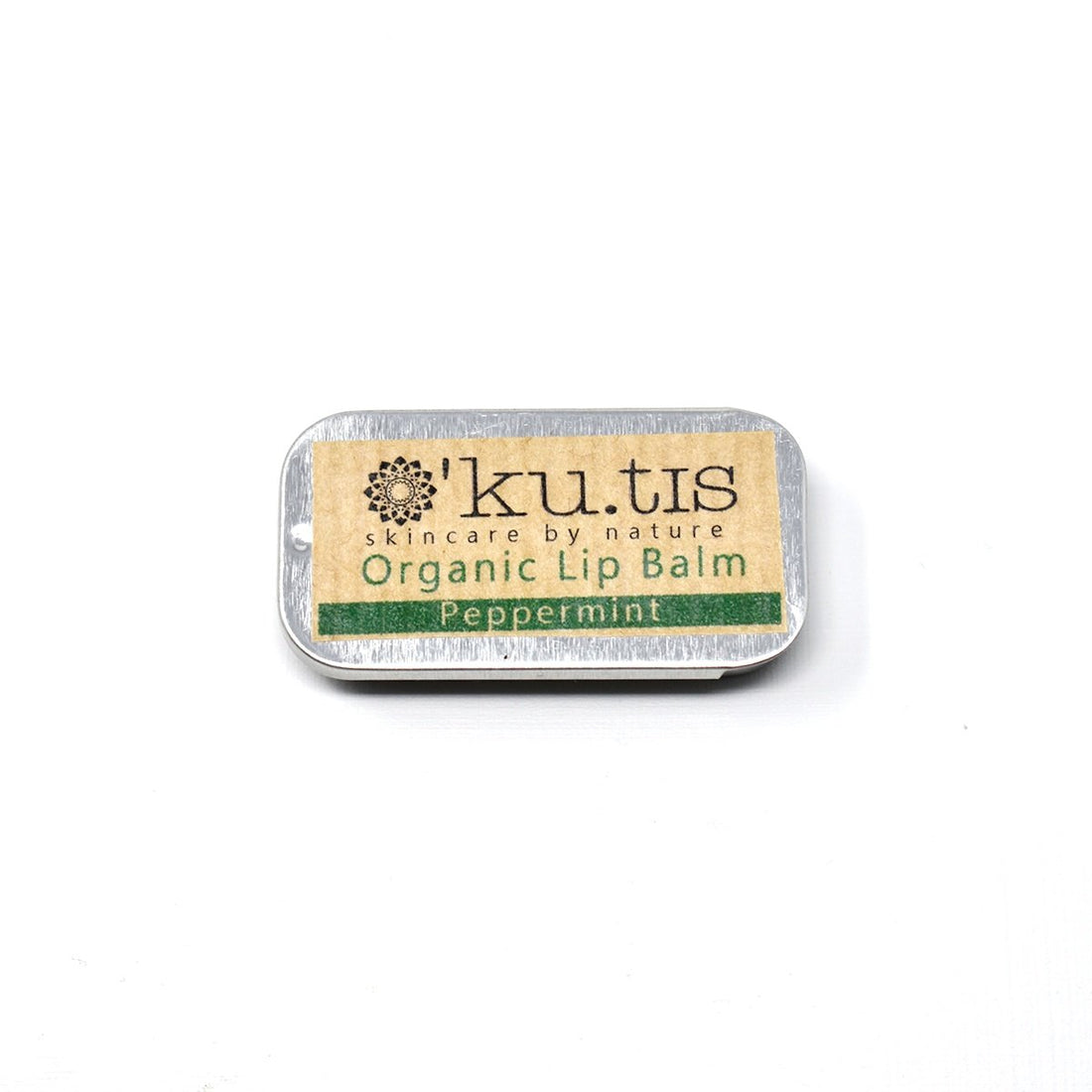 Peppermint Organic Lip Balm – 8g
Kutis' Peppermint Organic Lip Balm offers 100% natural and organic protection for your lips, crafted with ethically sourced ingredients like beeswax, shea butter, and sunflower seed oil. Peppermint essential oil provides antiseptic properties, while its minty aroma will refresh your senses. This cruelty-free product is free from any palm oil, parabens, added fragrances, or preservatives. Keep your lips hydrated and refreshed with this organic lip balm!
Wash and dry your hands.
Apply directly to lip using finger.
Helianthus Annuus (Sunflower) Seed Oil**
Butyrospermum Parkii** (Shea Butter)
Cera Alba (Beeswax)**
Mentha Piperita (Peppermint) Oil