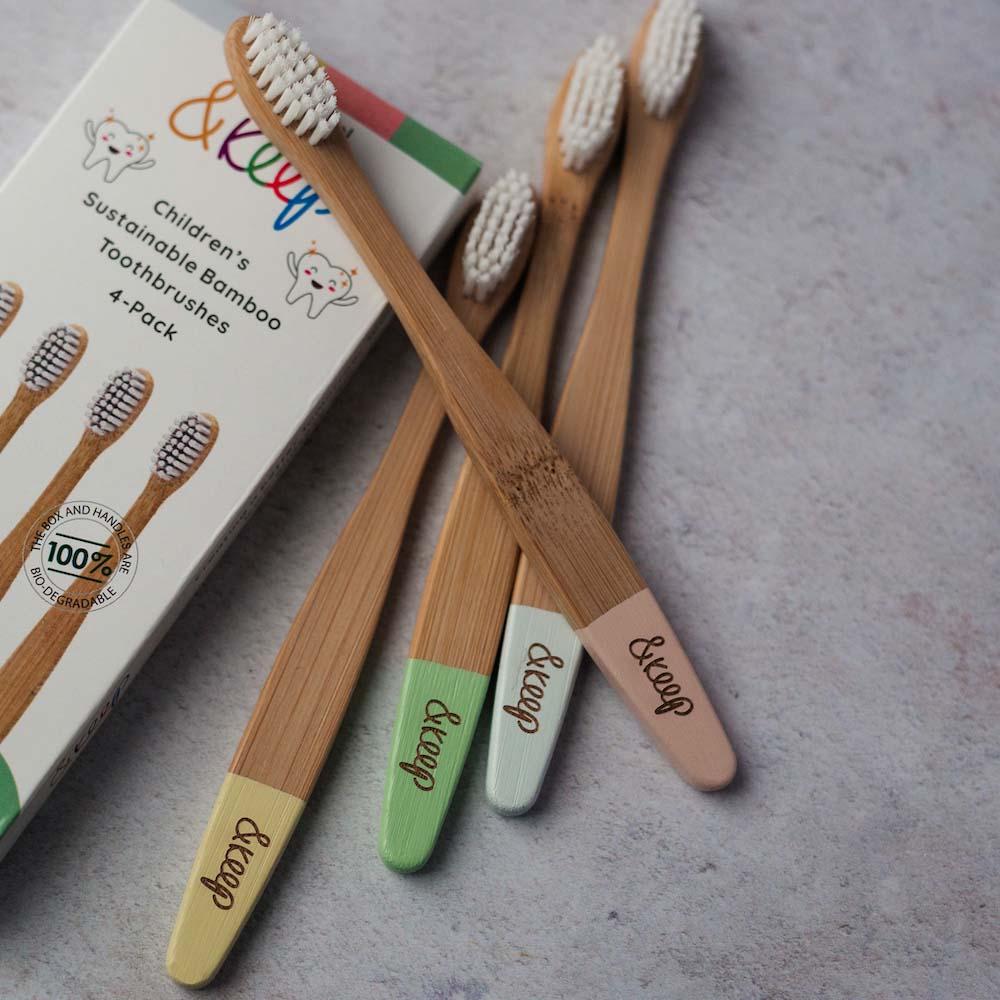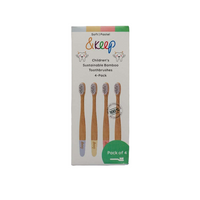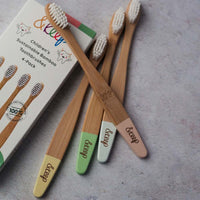 Pack of 4 Kids Bamboo Toothbrushes by &Keep
Introduce your child to eco-conscious living with these Soft Pastel Bamboo Toothbrushes!
These toothbrushes are perfect for little ones, with soft bristles made from castor oil and sustainably-grown bamboo handles. The set of 4 brushes are BPA-free, vegan, and completely biodegradable.
Each toothbrush is made from a single piece of bamboo, which means no glue is used during production. The handles are designed with a flat style for comfortable daily use.
With natural antibacterial and anti-fungal properties, bamboo is a hygienic option for toothbrushes. Additionally, it is farmed organically and resistant to pests.
The different pastel colors of the toothbrush handles make it easy to identify which brush belongs to which child.
Once the brushes have reached the end of their lifespan, they can be recycled or composted, ensuring that they won't contribute to the 23,000 tonnes of plastic toothbrushes that end up in landfills each year.
By making small changes like switching to these eco-friendly toothbrushes, we can make a big difference for the health of our planet. Start your child on their eco journey early and promote healthy teeth and gums with these Soft Pastel Bamboo Toothbrushes!