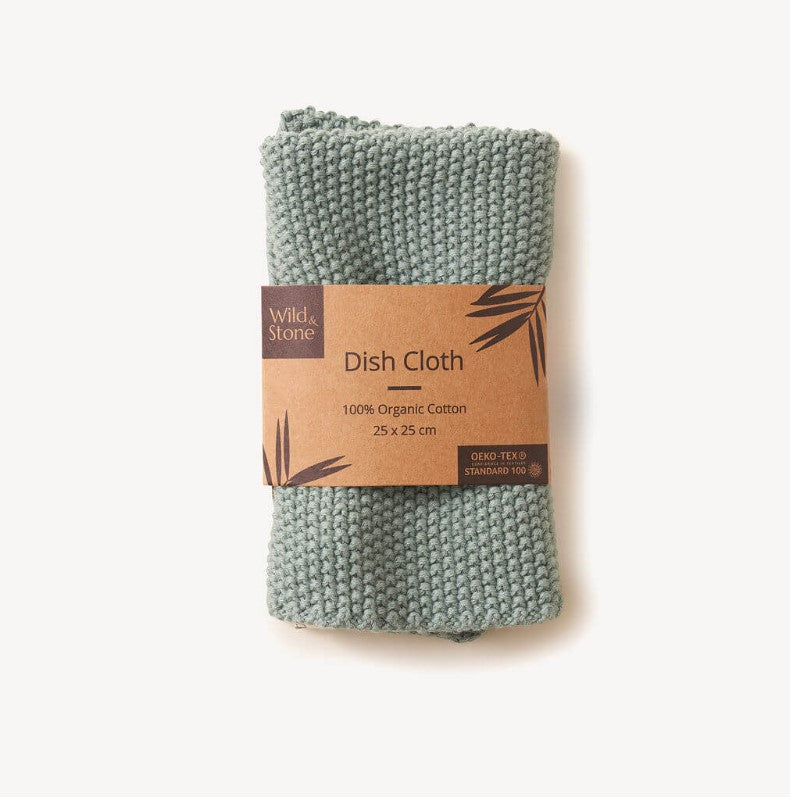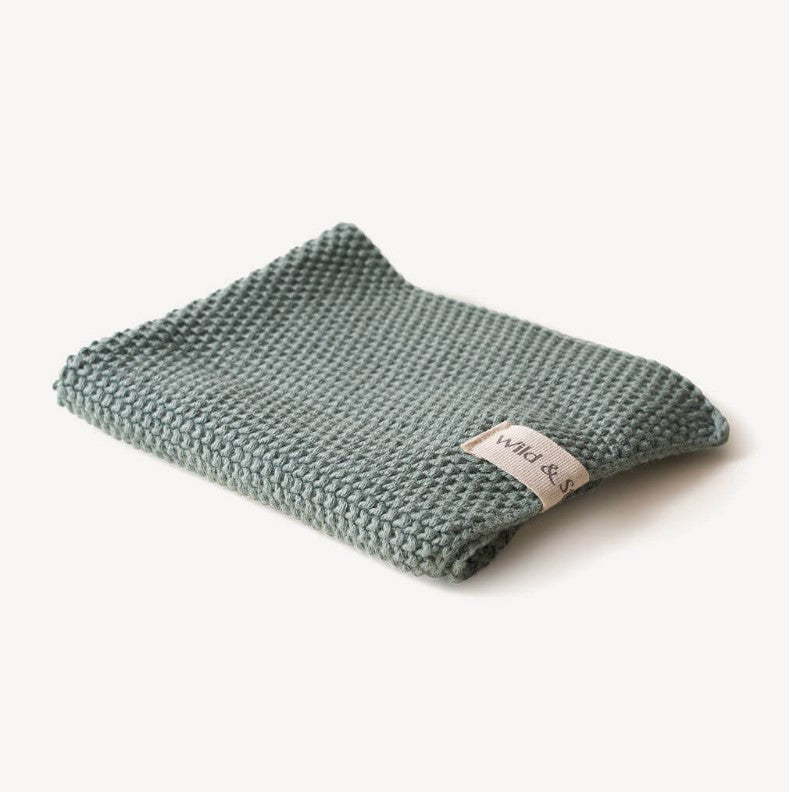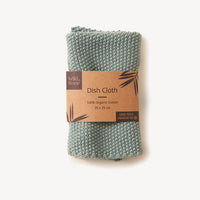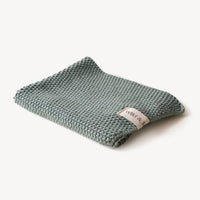 Organic Cotton Dishcloth - Moss Green
Introducing our Organic Cotton Dishcloths, the perfect fusion of practicality and elegance for your kitchen. Meticulously crafted with care, these knitted cotton dishcloths from Wild & Stone not only serve their purpose flawlessly but also add a touch of charm to your home.

Made from organic cotton, our dishcloths represent a conscious choice towards sustainability and eco-friendliness in your cleaning routine. By opting for organic cotton, you actively contribute to reducing the usage of harmful chemicals, fostering a healthier and greener environment.

With exceptional absorbency, our dishcloths are designed to handle any mess effortlessly. Be it spills, stains, or wiping down surfaces, our dishcloths rise to the occasion. Their outstanding durability ensures they withstand frequent use and maintain their effectiveness over time.

Beyond their practicality, our dishcloths introduce a dash of style to your kitchen. The knitted design adds a delightful texture and visual appeal, making them a charming accessory for your home. Whether you adore a classic or contemporary aesthetic, these dishcloths seamlessly blend into any kitchen decor.

By embracing our Organic Cotton Dishcloths, you actively choose sustainability and reduce waste. Integrate these reusable and washable dishcloths into your cleaning routine, eliminating the need for disposable alternatives, and embody an eco-friendly lifestyle.

At Wild & Stone, we are devoted to providing products that not only benefit you but also the planet. Our Organic Cotton Dishcloths exemplify our commitment to sustainability and top-notch craftsmanship.

Elevate your kitchen cleaning experience with our Organic Cotton Dishcloths and join us in making a positive impact on the environment, one dishcloth at a time.
- 1 Pack

- Choice of 6 colours

- 25 x 25 cm

- Useful hanging tag allows you to hang it up between uses

- Can be used for dishes or as a general cleaning cloth

- 100% Organic Cotton

- Dyed to Oeko-tex Standard
- Machine washable

- Dry flat or tumble dry

- Do not use fabric softener