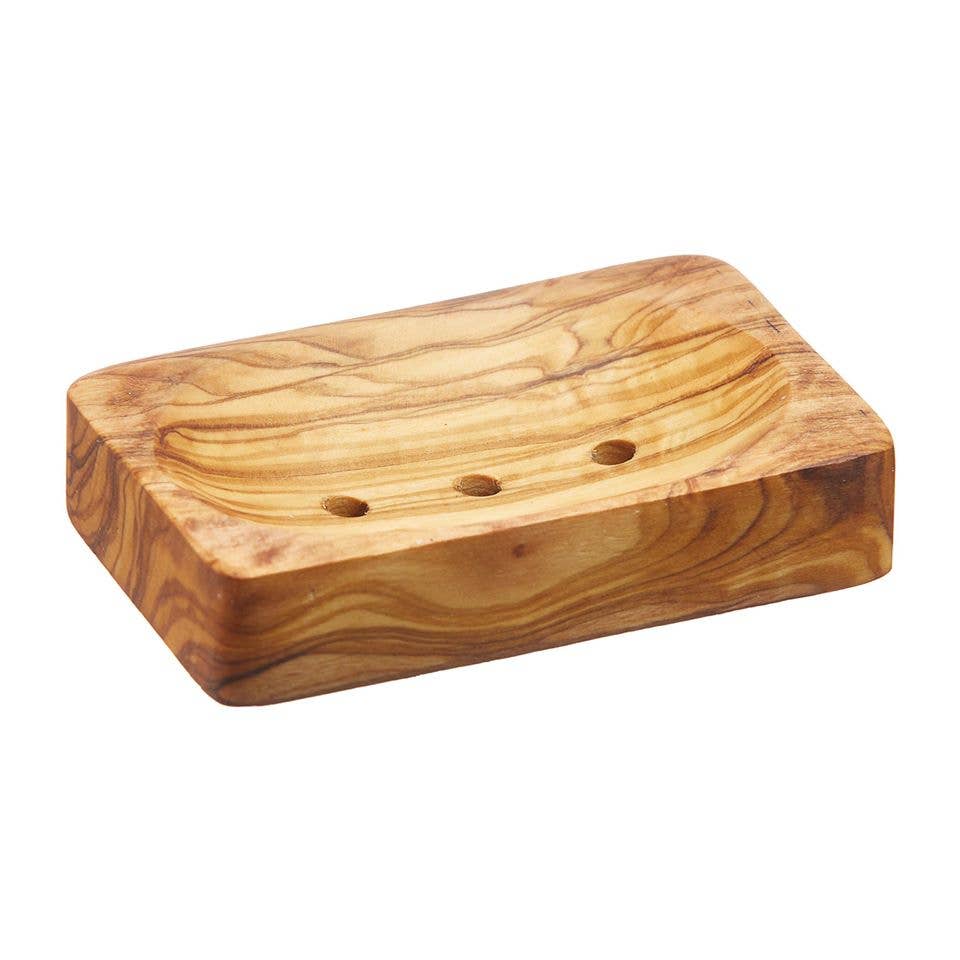 Olive Wood Soap Dish – Rectangle
Introducing a truly natural and unique addition to your bathroom - the handmade olive wood soap dish. Crafted in Germany, each soap dish is meticulously carved from retired olive trees, ensuring sustainability and a one-of-a-kind piece.
This soap dish is 100% natural, preserving the inherent beauty of olive wood. The retired olive trees used to create these dishes no longer bear fruit, making them an environmentally conscious choice.
With its hand-carved design, each soap dish exhibits its own distinct characteristics, adding a touch of individuality to your bathroom decor.
Practicality is not compromised, as this soap dish features water draining holes to keep your soap dry and lasting longer.
Measuring approximately 11 cm in length, 7 cm in width, and 2 cm in height, this soap dish provides ample space for your favorite soap bars.
Please note that due to the natural variations in the olive wood, each dish may differ slightly in size and shape. To ensure optimal usage, it is recommended to wash the dish a few times before use to remove any residual natural oils. While the dish may continue to release non-harmful natural oils for a short period, it will not stain. During this time, it is advisable to store the dish on a wipeable surface until the seepage ceases.
Embrace the charm and sustainability of this natural olive wood soap dish, bringing a touch of nature to your daily routine.