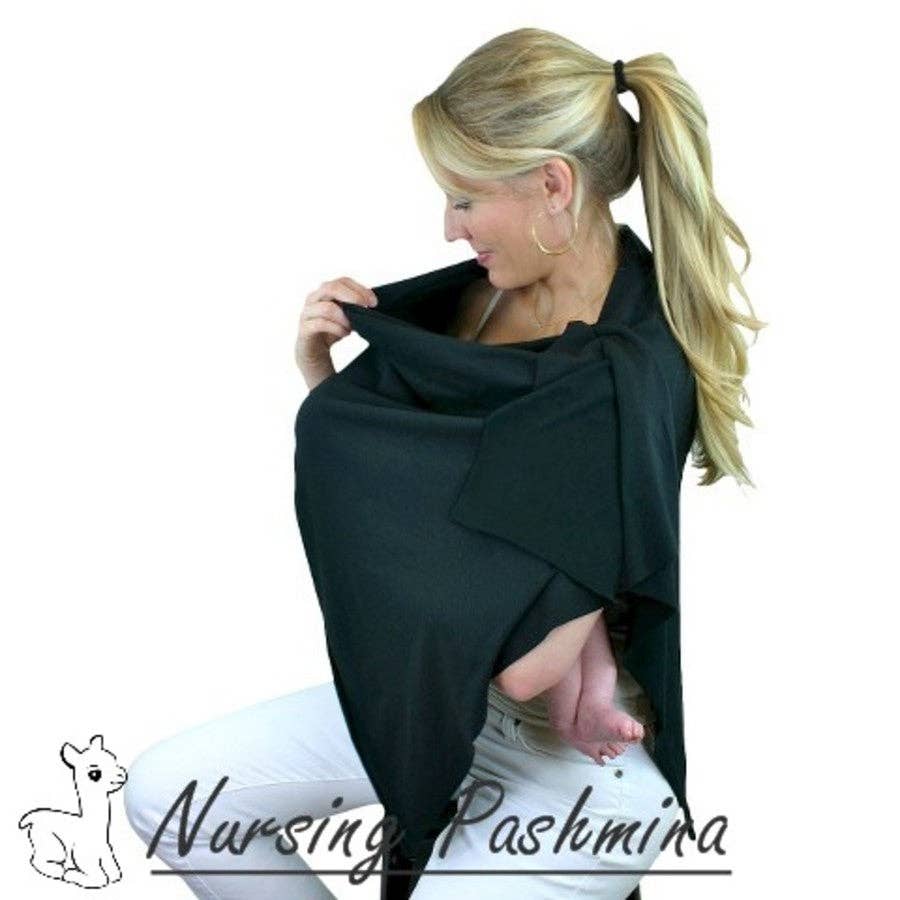 Nursing Pashmina Shawl - Black
Introducing our Binnie Buddies Breastfeeding Pashmina Shawl, the perfect combination of style and functionality. This beautiful shawl is not only a luxurious accessory but also a practical solution for breastfeeding mothers.

Made from super soft and glamorous Pashmina fabric, this shawl resembles a beautiful scarf that can be worn long after your breastfeeding journey. It adds a touch of elegance to any outfit, making you feel confident and stylish.

While breastfeeding, our Pashmina Shawl provides a discreet and comfortable space for you and your baby. Its generous size offers ample coverage, allowing you to nurse in public with privacy and confidence. The soft fabric creates a cozy environment for your little one, ensuring a peaceful feeding experience.

As an added convenience, each Binnie Buddies Breastfeeding Pashmina Shawl comes with a trendy bracelet. This bracelet serves a dual purpose, not only as a fashion accessory but also as a helpful reminder. It assists mothers in remembering which side they last fed from, ensuring a balanced feeding routine for their little one.

We are committed to sustainability, which is why our Binnie Buddies Breastfeeding Pashmina Shawls come packaged in recycled plastic packaging. By choosing our product, you are not only investing in your own comfort and style but also contributing to the reduction of waste and the preservation of the environment.

Experience the versatility and practicality of our Binnie Buddies Breastfeeding Pashmina Shawl. Embrace its softness, elegance, and discreet nursing functionality. Trust in its quality craftsmanship and sustainable packaging to provide you with a luxurious and environmentally-friendly solution.

Choose the Binnie Buddies Breastfeeding Pashmina Shawl for a fashionable and functional accessory that supports your breastfeeding journey. Enjoy the privacy and confidence it brings while creating lasting memories with your baby. Invest in your comfort and style, while also making a positive impact on the planet.