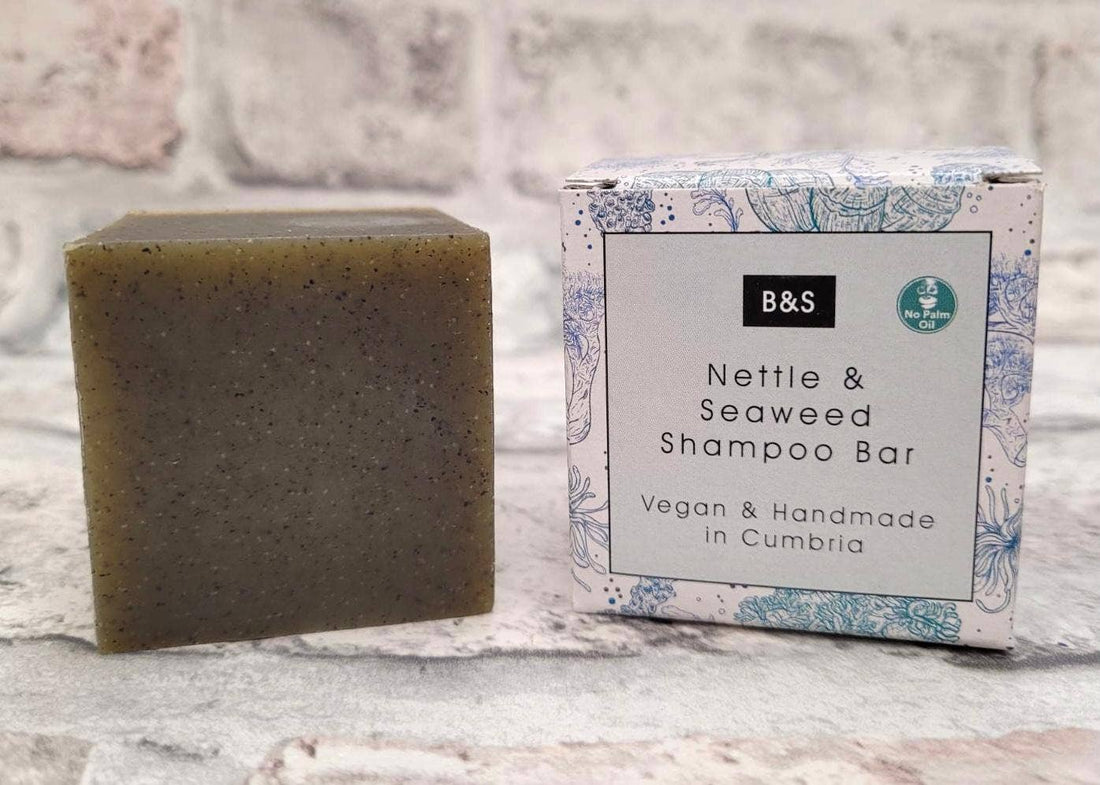 Nettle & Seaweed shampoo bar - 130g
Unveil the Power of Nature's Elixir with Our Seaweed and Peppermint Hair and Scalp Treatment

Welcome to a world where your hair and scalp are pampered by the finest that nature has to offer. Our exceptional Seaweed and Peppermint Treatment is a symphony of vitamins, minerals, and botanical wonders, crafted to bestow your hair and scalp with vitality, balance, and radiance.

Immerse yourself in the enriching embrace of Seaweed Powder, a treasure trove of nutrients including elusive vitamin B12, vitamin E, amino acids, minerals, and trace elements. As it gently cleanses and exfoliates, it unveils a canvas that's ready to shine with health and beauty.

Peppermint takes the stage, acting as a harmonizing force for both dry and oily hair. Embrace the natural astringent properties that bring balance to your scalp's oil production, eliminating excess grease that can lead to lifeless locks. Say farewell to the discomfort of dry or irritated scalps, as Peppermint oil soothes, relieves, and brings a new level of comfort.

Our treatment extends its magic to your hair follicles with the infusion of Nettle and Peppermint, cultivated in the lush haven of our Cumbrian vegetable garden. As Nettle increases blood flow, oxygenates, and fortifies, your hair emerges healthier, shinier, and fuller. Bid adieu to dandruff as this dynamic duo works in harmony to promote a scalp that's free from irritation.

Revel in the alchemy of Seaweed and Peppermint as it transforms your hair and scalp into a symphony of vitality. Embrace the beauty of nature's gifts and indulge in a treatment that's as indulgent as it is effective. Your path to vibrant, revitalized hair begins here – are you ready to immerse yourself in this transformative journey?