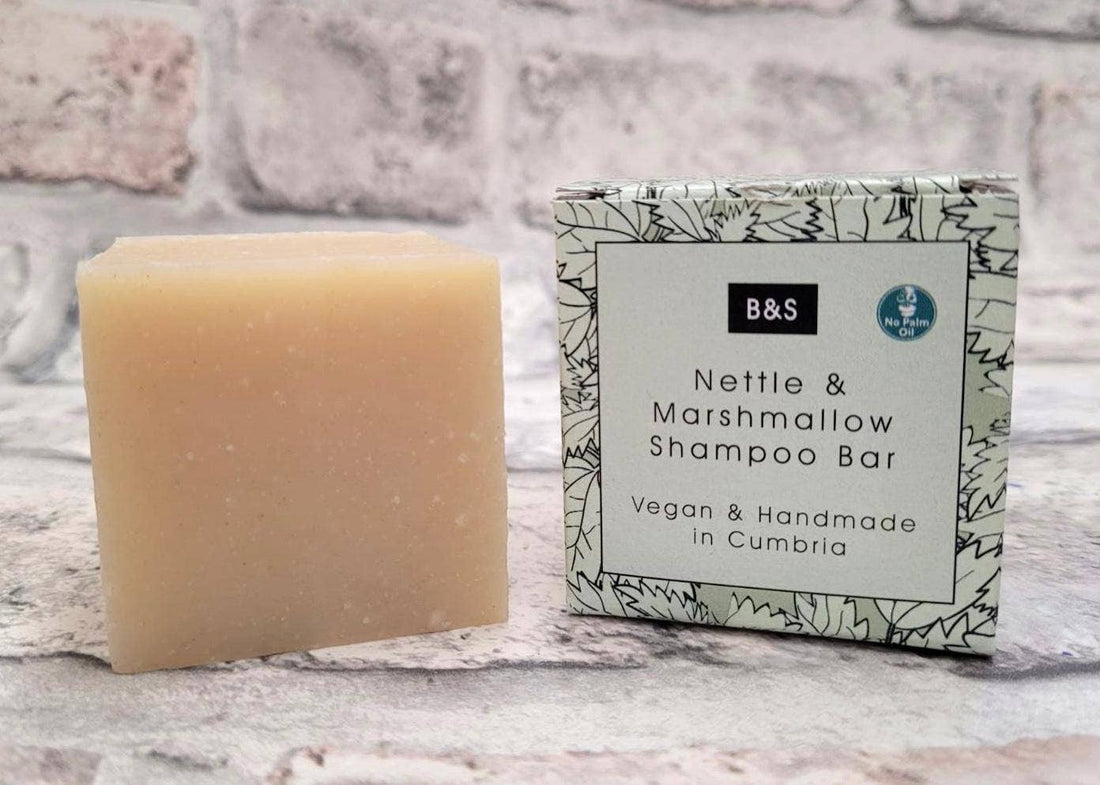 Nettle & marshmallow Shampoo bar - 130g
Experience the Beauty of Revitalized Hair and Skin with Our Nettle and Marshmallow Shampoo & Body Bar

Welcome to a realm of transformative beauty, where dull, lackluster hair and dry skin find solace in the embrace of nature's finest. Our extraordinary Shampoo & Body Bar is a creation born from a commitment to deliver radiance, softness, and vitality to your hair and skin. Crafted with a meticulous blend of nourishing elements, this bar is designed to be your companion in achieving hair that's not just manageable, but truly stunning.

Immerse yourself in the power of nature's touch as this bar works wonders on your hair. Enriched with the goodness of Nettle, this elixir promotes healthy blood flow to your scalp, infusing it with oxygen and strength. Watch as your hair transforms – shinier, fuller, and exuding a natural radiance that captures attention.

Marshmallow root adds its magic to this formula, working to soothe and hydrate your scalp, relieving dryness and itching. The result? Hair that feels as soft as it looks, with an added touch of natural shine that dazzles.

Beyond haircare, this bar extends its embrace to your skin, leaving it feeling rejuvenated and loved. Created with our very own Nettle and Marshmallow root infusion, nurtured in the fertile lands of Cumbria, this bar carries the essence of pure nature.

Experience the transformative power of our Nettle and Marshmallow Shampoo & Body Bar. Let your hair and skin indulge in the harmony of botanicals, creating a symphony of beauty that's as indulgent as it is effective. Your journey to radiant hair and skin begins here – are you ready to immerse yourself in the magic?