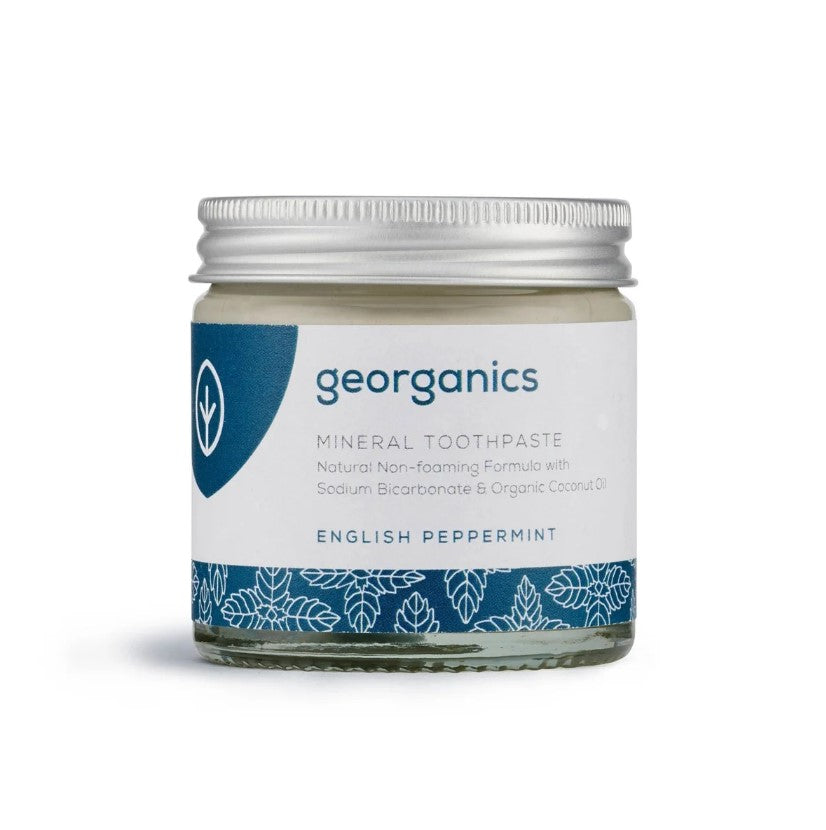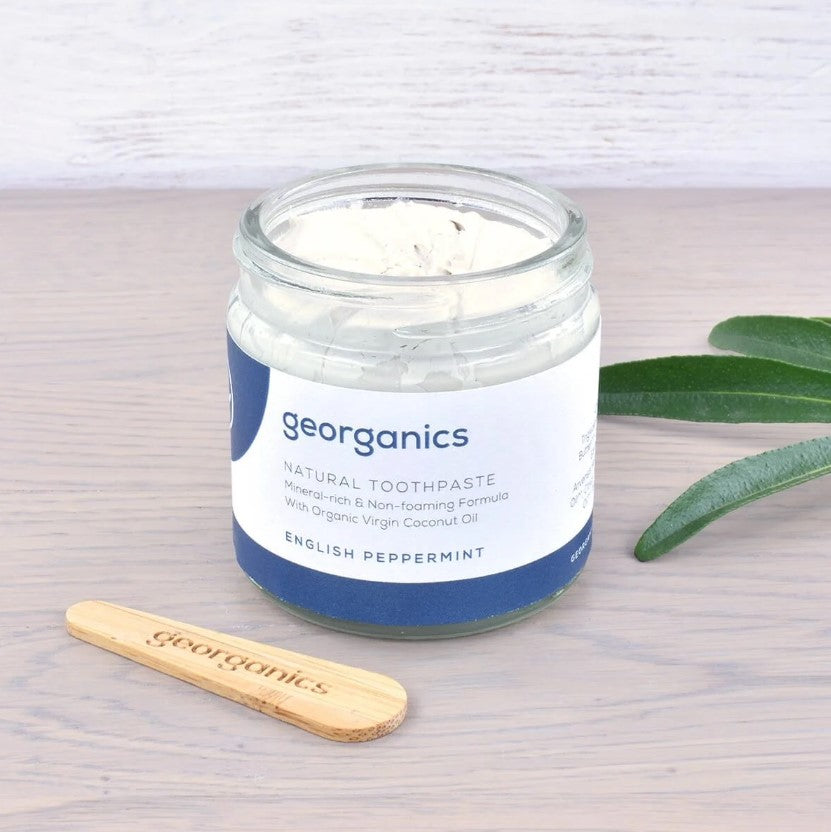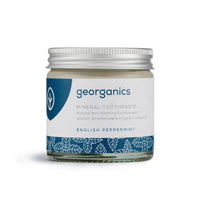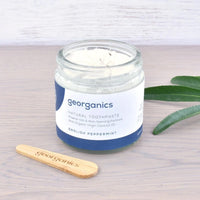 Natural Toothpaste – English Peppermint
Georganics 100% natural and fluoride free English peppermint toothpaste.
Made with organic peppermint essential oil, which is extremely effective against anaerobic bacteria – a bacteria that thrives in the mouth. The added kaolin draws out toxins while combined with the sodium bicarbonate creates an effective, natural toothpaste.
Fluoride, SLS and glycerin free

Certified PETA vegan and cruelty free

Natural minty flavour

Supplied in a glass jar 
60ml - Comes in a glass jar