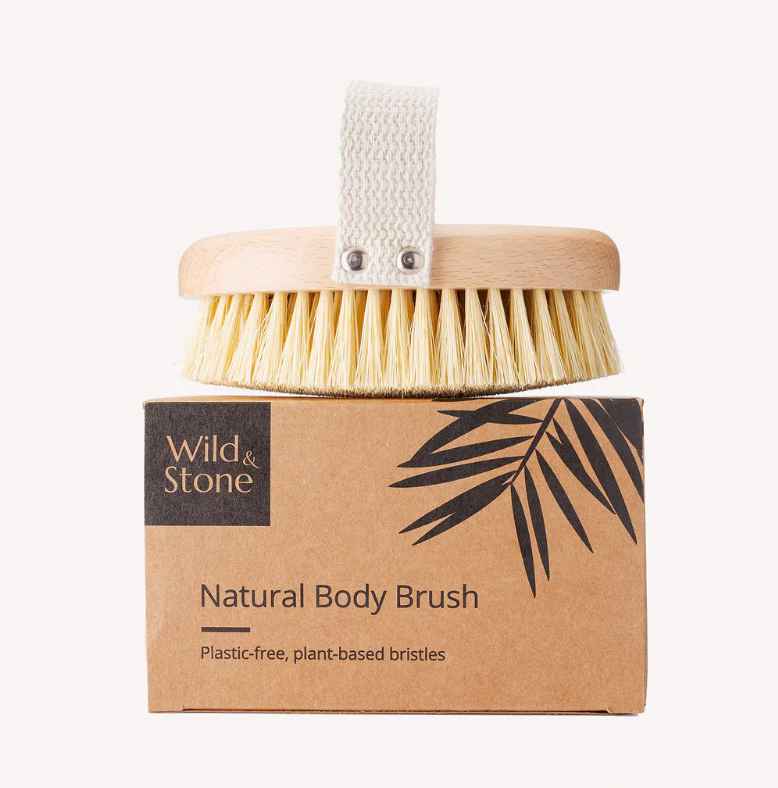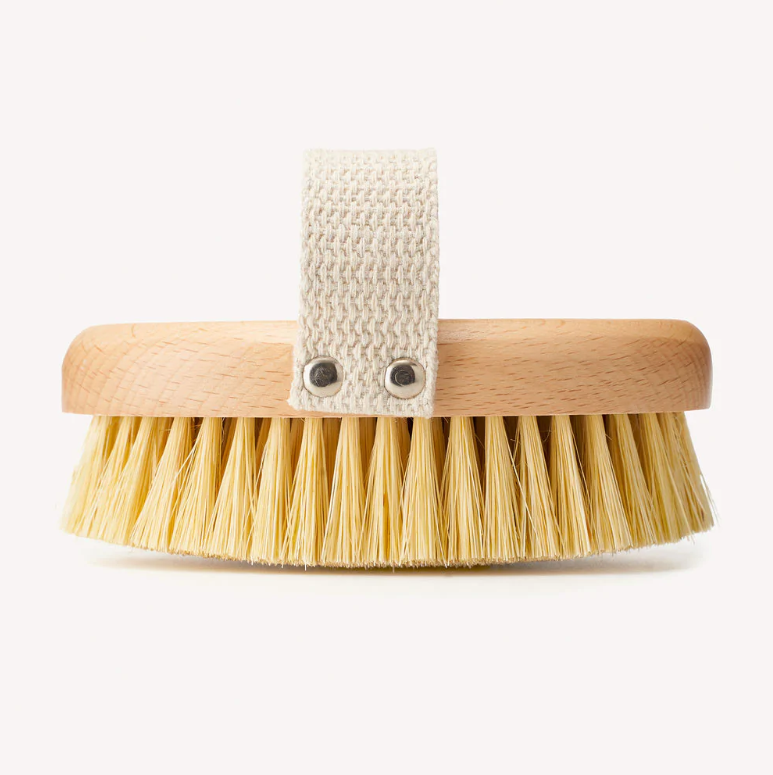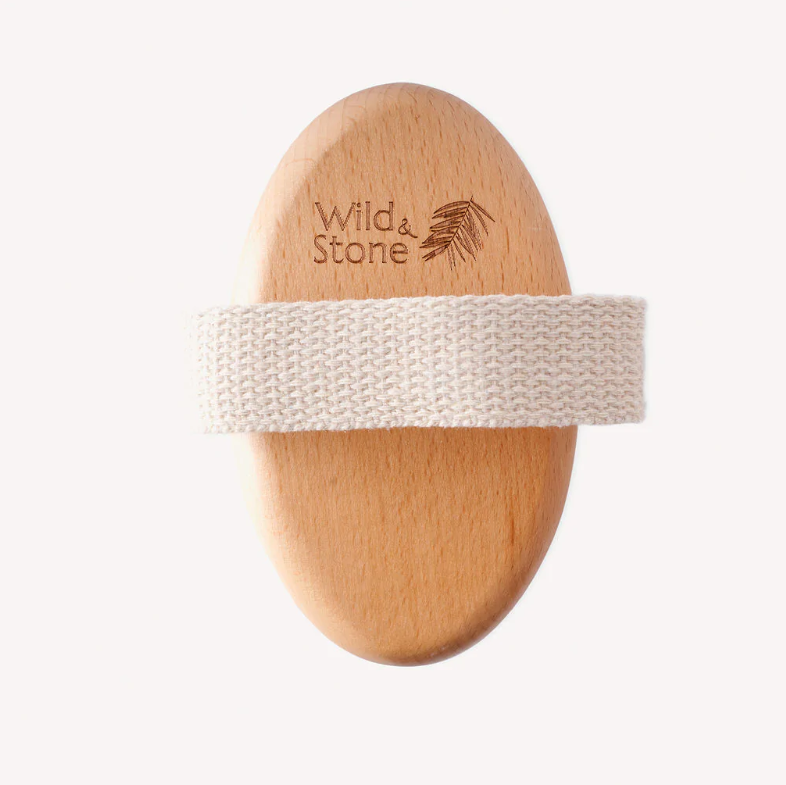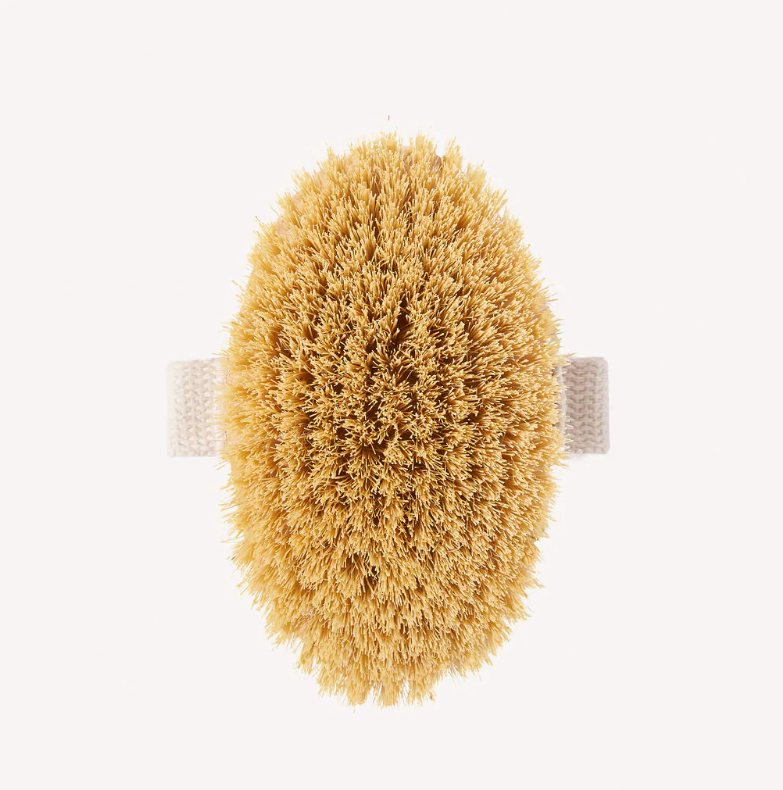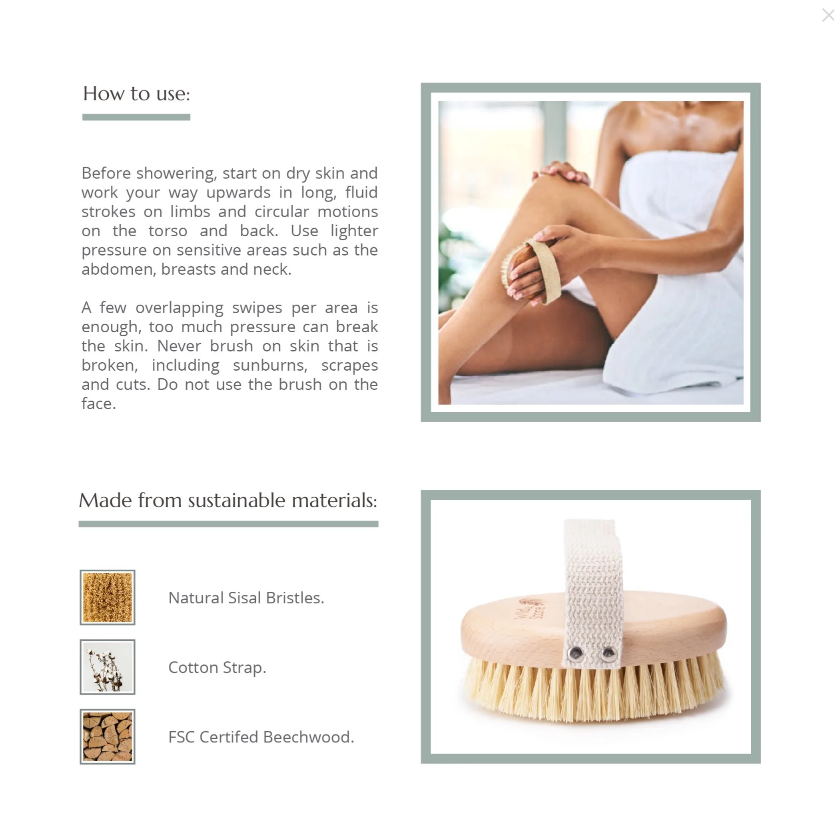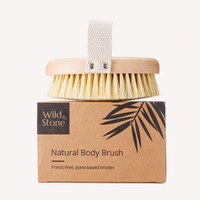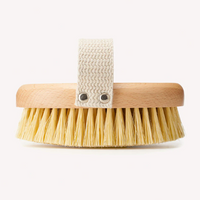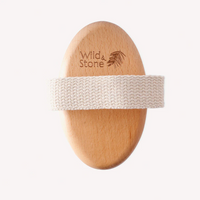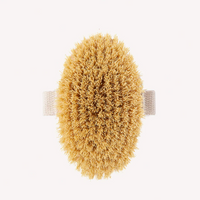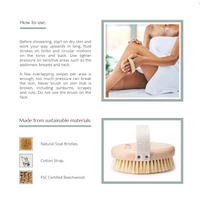 Add dry-brushing into your skincare routine to create softer, younger-looking skin and encourage the renewal of skin cells. Welcome smoother, softer, and more radiant skin with this natural sisal fibre body brush, stimulating your skin circulation, unclogging pores, and evening skin tone has never been easier. Our natural body brush is made from FSC® certified beechwood with sisal bristles and a cotton canvas strap.
Well being
My personal view on my own well being.
These brush are very good quality and and are good value for money
It is necessary to be aware of our health for all concerned.
Body brushing is a great way of detoxing and keeping the Lymphatic in our body healthy.
Thank you
Very nice
Perfect gift for a family member who likes everything natural