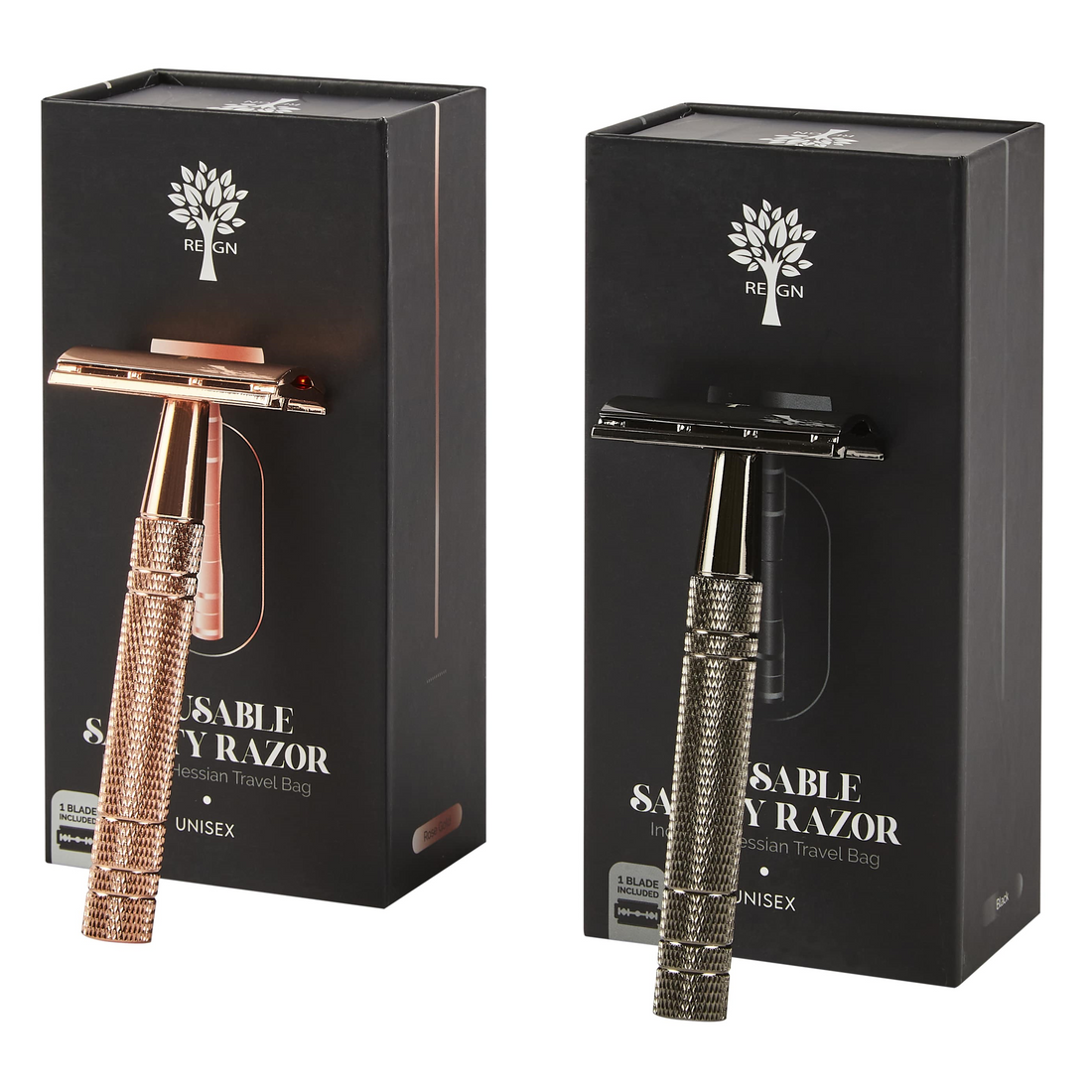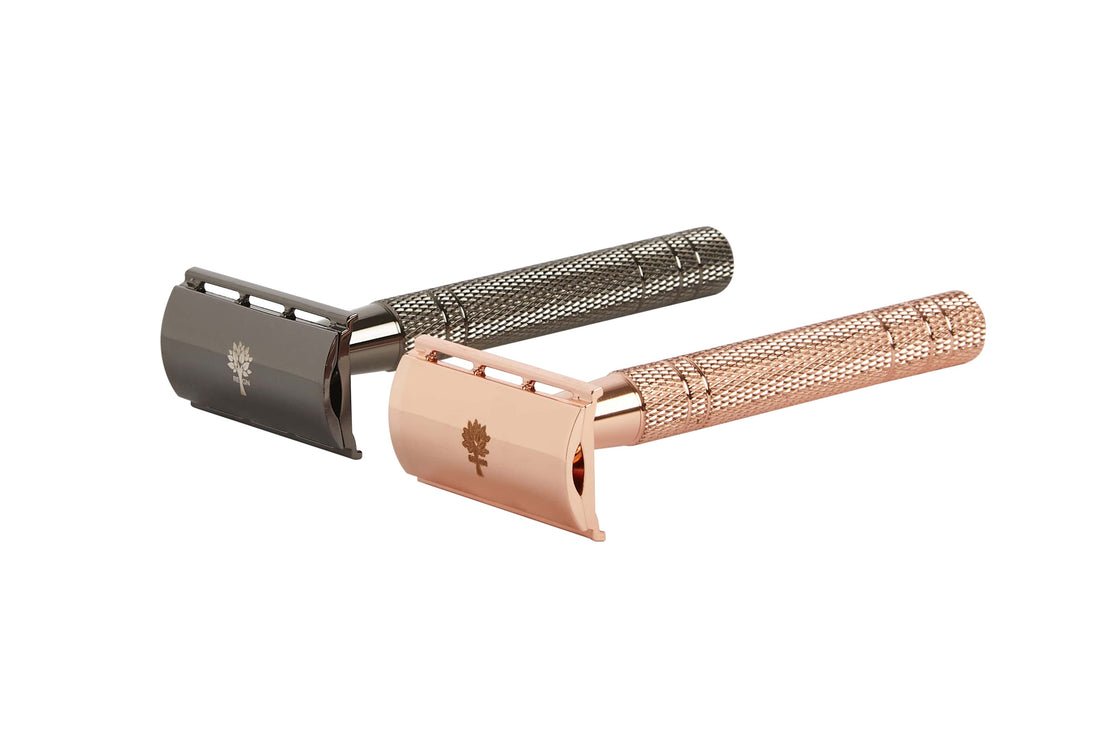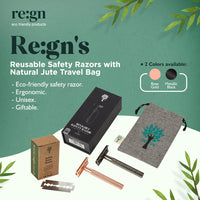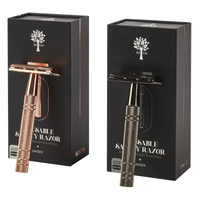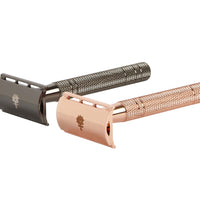 Re:gn's Reusable Safety Razors with Natural Jute Travel Bag
Introducing re:gn's Reusable Safety Razors - the perfect solution for a sustainable and eco-friendly shaving experience!
Our Reusable Safety Razors features a weight-balanced design and a textured ergonomic grip for added comfort and reduced slipping, making shaving effortless and comfortable. Choose between our stylish rose gold or executive black chrome plated DE razor for a customized shaving experience.
Features:
Weight-balanced design and textured ergonomic grip for effortless and comfortable shaving
Available in stylish rose gold or executive black chrome plated DE razor options
Includes an organic jute travel pouch for convenient on-the-go use
Sustainable gift box with magnetic close, perfect for eco-conscious gifting
Benefits:
Reusable and long-lasting, reducing environmental impact
Zero-waste design with easily replaceable razor blades, saving money in the long run
Ready to use with included razor blade, eliminating the need for additional purchases
Eco-friendly safety razor - Never buy a disposable again!
Ergonomic - Textured and weighted handle designed for beginners
Unisex - The perfect razor for men or women
Giftable - Comes complete with a natural travel pouch + magnetic gift box
Compatible with any double edged DE safety razor blade
Choice of a rose gold or metallic black

The perfect pack for pairing with our reusable zero waste razors
Before first use, unscrew the razor handle from the head and insert the blade, ensuring not to touch the sharp ends, then securely reattach the head. Ensure the head is in the correct position with ridges facing upwards.
Moisten the razor and the skin, applying pressure shaving gel or oil. Hold the razor at a 45-degree angle to the skin and gently glide the razor over your skin, shaving only in straight lines. Avoid adding pressure to the razor.
This razor is unisex and can be used on all areas of the body, including the face, underarms and bikini areas.
Great razor
Good razor to use and love the bag that came with it no more buying razors
Reusable razor
Really good quality, clear instructions to assemble the blade and a nice overall look
Pink and black safety razors
Great love it so much better than normal shop bought and disposable defo recommend plus one shave my hairs don't grow bk for 3 days very close shave no shaving rash either
Black safety razor
The best razor you could ever use.Never have to spend money on disposable razors ever again.Very good packaging. And also got rid of shaver rash and red bumps on the skin. I would recommend to anyone who has trouble shaving with itchiness and strawberry skin. Really is a life changer.!! Thankyou regn.
amazing
high quality razor and packaging!