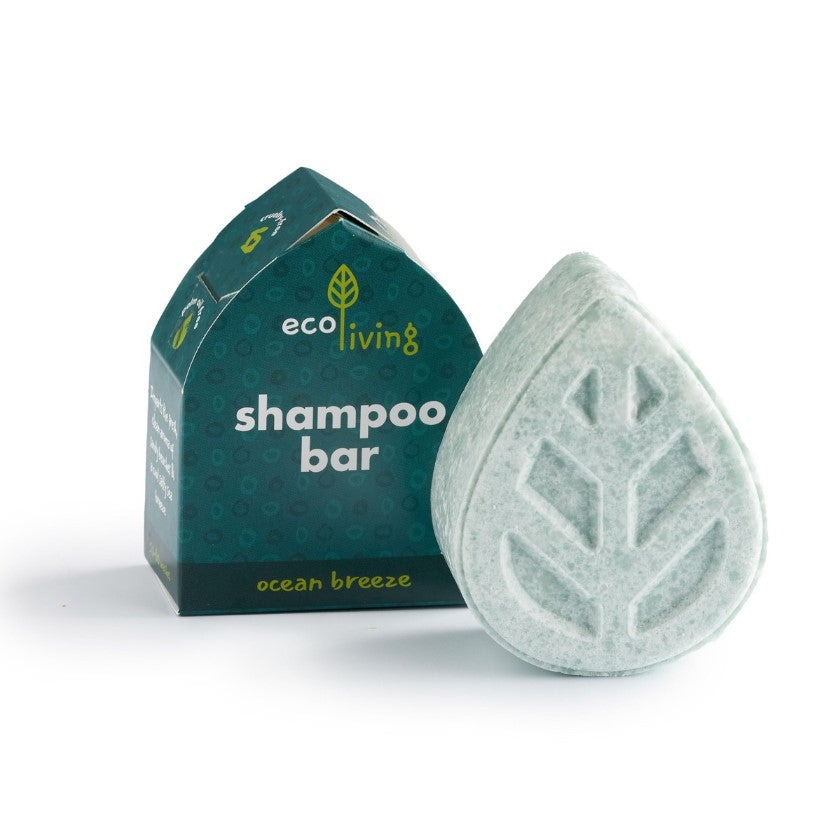 Natural Shampoo Bar – Ocean Breeze
Eco Living soap free, pH balanced, natural shampoo bar in ocean breeze, a fresh, clean aroma of sandy beaches and cool salty sea breeze scent! Made in the UK from a combination of naturally derived, sustainable ingredients with no palm oil or petrochemicals.
A high quality, vegan, natural shampoo bar that needs no adjustment or transition period! Eco Living natural shampoo bar does not require conditioner and is suitable for all hair types including long hair and colour treated hair.
What's great is that the vegan and natural shampoo bar works well in hard water areas and is effective at creating a rich lather that gently cleanses the hair.
Enriched with panthenol pro-vitamin B5 to hydrate your hair and scalp while protecting against damage, leaving hair manageable, smooth and silky. Rich in organic Jojoba oil to add shine and volume whilst treating damaged brittle hair.
Eco Living shampoo bar will last between 50 - 80 washes depending on hair length.
Each shampoo bar is handmade in small batches in the UK by cold process, no fillers or colours.