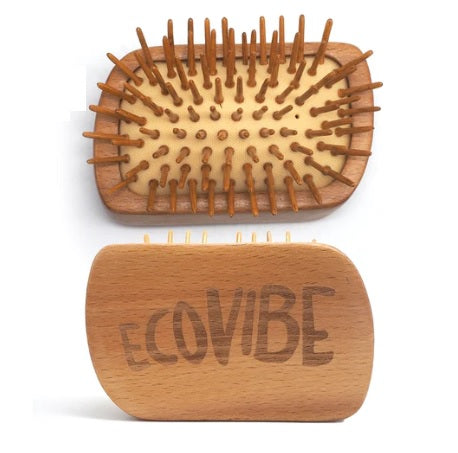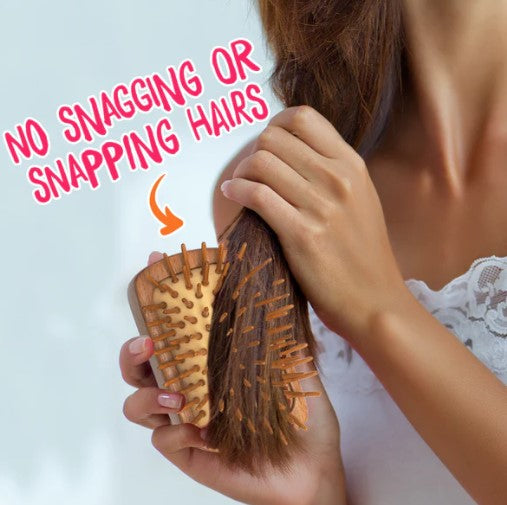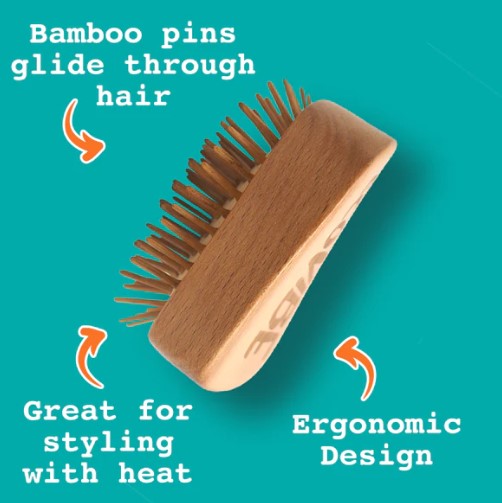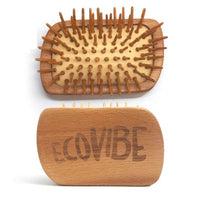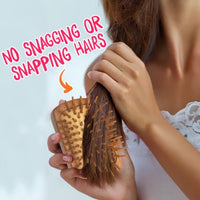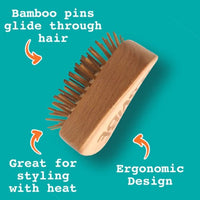 Introducing our Bamboo Detangling Hairbrush, a must-have tool for all hair types. This innovative brush features bamboo bristles that are gentle on your hair, effectively loosening tangles without causing breakage.

The brush is suitable for both wet and dry hair and has a palm-friendly size for easy handling. With its rubber cushion and supportive design, it helps create smooth, healthier-looking hair with increased shine.

Say goodbye to frizz and flyaways with this essential tool for taming your mane. Plus, its durability and 100% recyclable packaging make it a sustainable choice for both you and the environment.