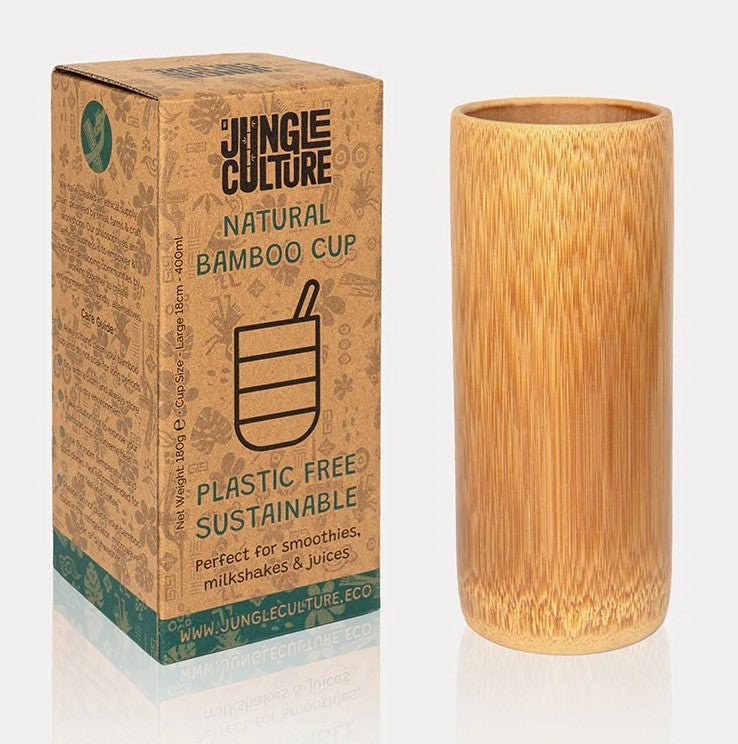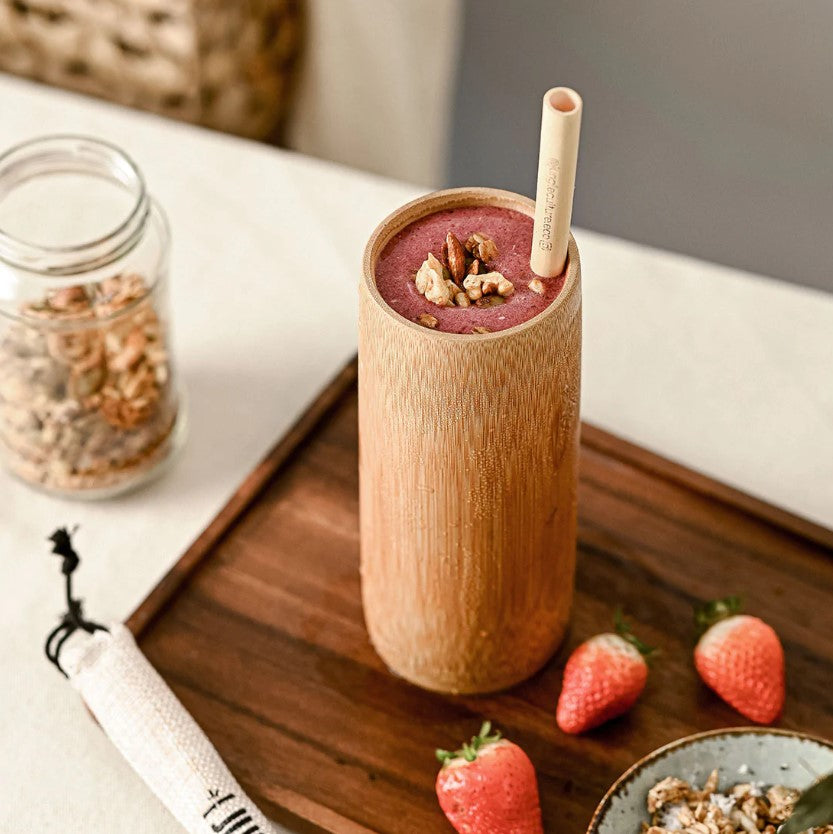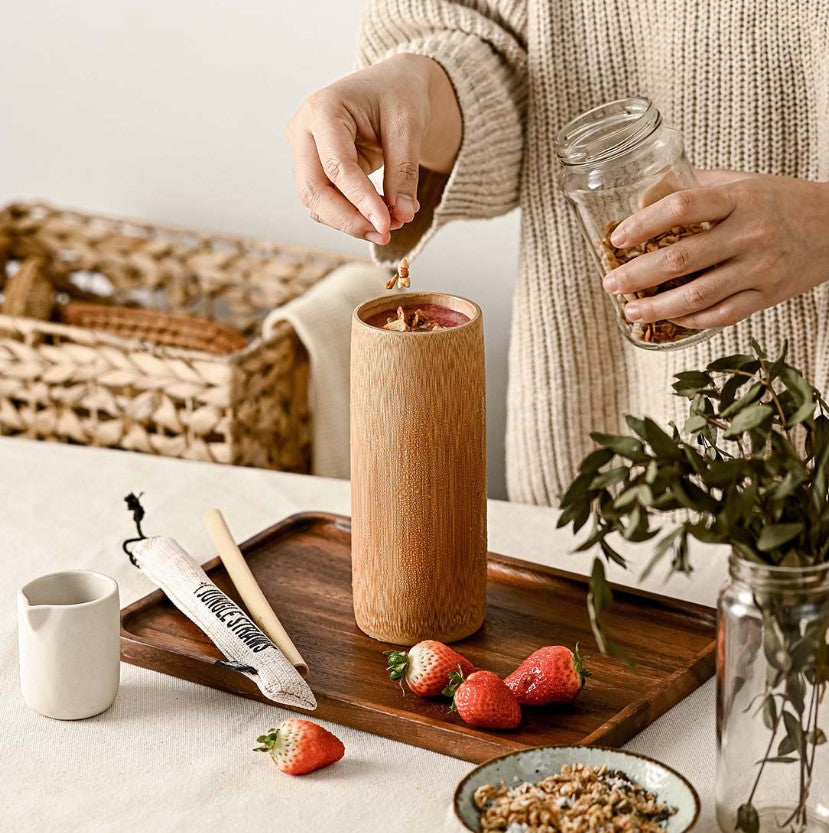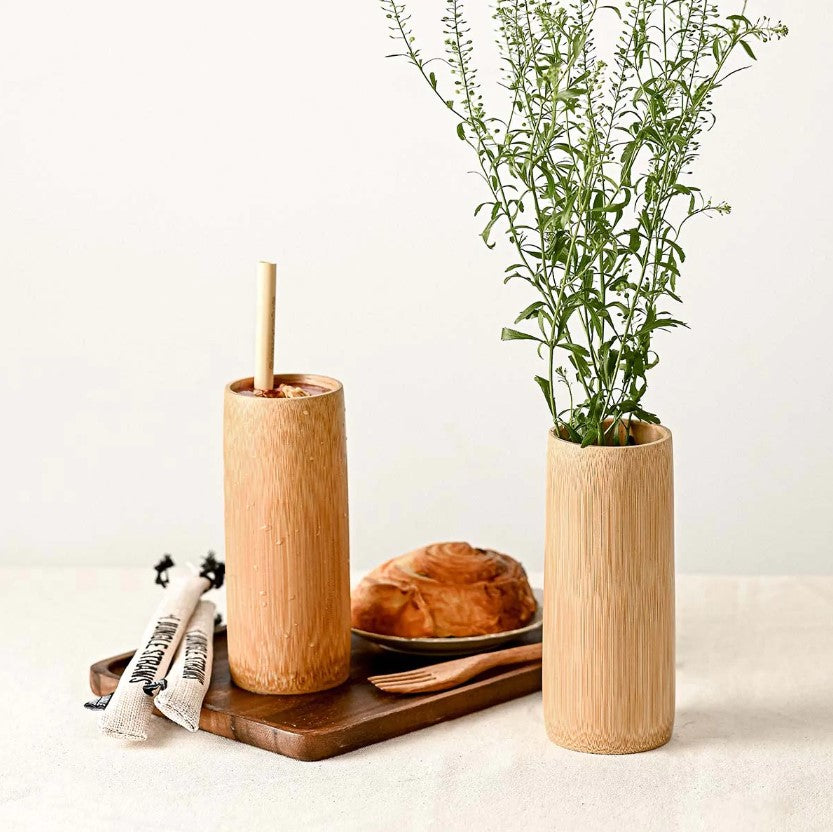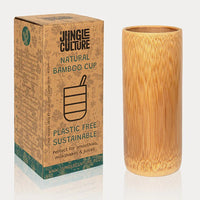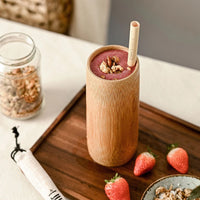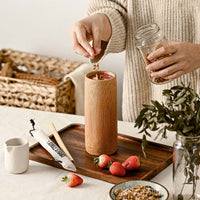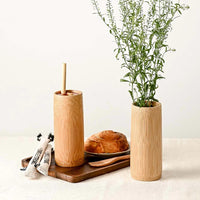 Natural Bamboo Drinking Cups
Get your hands on this one-of-a-kind Handmade Bamboo Drinking Cup! Each cup is crafted with care using a single piece of organic bamboo and polished to perfection for a smooth finish. With a height of 18cm and a capacity of 500ml, it's the perfect size to enjoy your morning smoothie or tropical cocktail. Indulge in style with this sustainable and eco-friendly option!
- 18cm Tall - Perfect for cocktails!
- 500ml Large capacity for big morning smoothies
- Zero waste - packaged plastic-free and wrapped in recycled tissue paper
- Handmade with care by artisan craftspeople in rural Vietnam
Natural products require a little more care than non-sustainable products, but follow these simple tips and your bamboo cups will last for a lifetime:

- Hand wash only - Do not put in the dishwasher

- Keep your wooden cups away from microwaves and refrigerators.

- Try not to leave your cups to soak for too long. Bamboo doesn't like to soak!