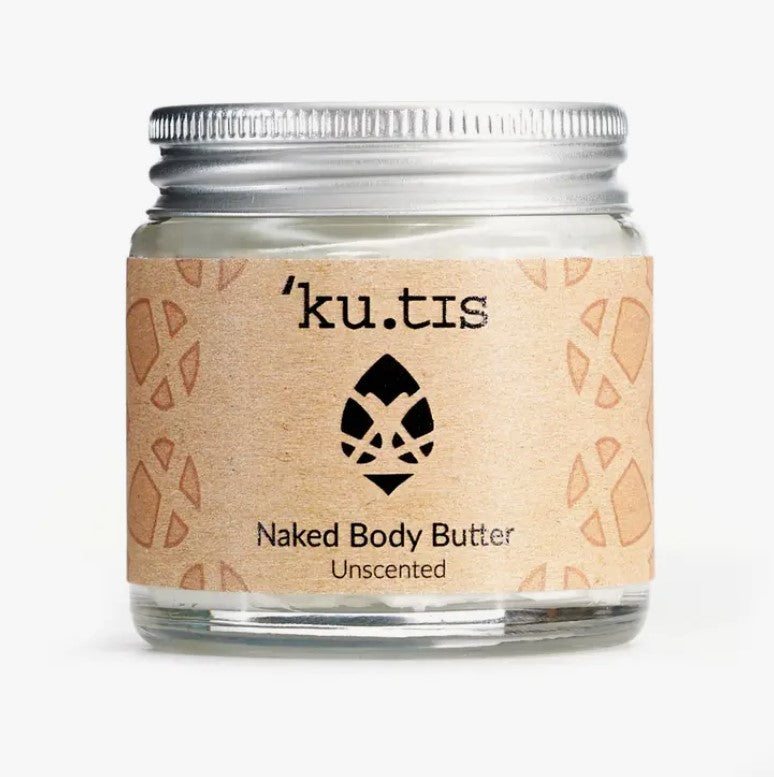 Naked Indulgent Body Butter – 60ml
Treat yourself to the rich, luxurious feeling of Naked Indulgent Body Butter. This 60ml formula is packed with Ku.tis shea butter and coconut oil, providing your skin with deep-moisturizing nourishment while remaining light and quickly absorbed. Enjoy the butter's exquisite essential oil blends for a truly indulgent experience, perfect after a bath or long day.
If the cream does get warm, place in fridge for a few minutes and allow to cool before applying.
Butyrosperum Parkii Butter, Helianthus Annuus Seed Oil, Cocos Nucifera Oil.
** Organic Ingredient   * Naturally occurring components in essential oils