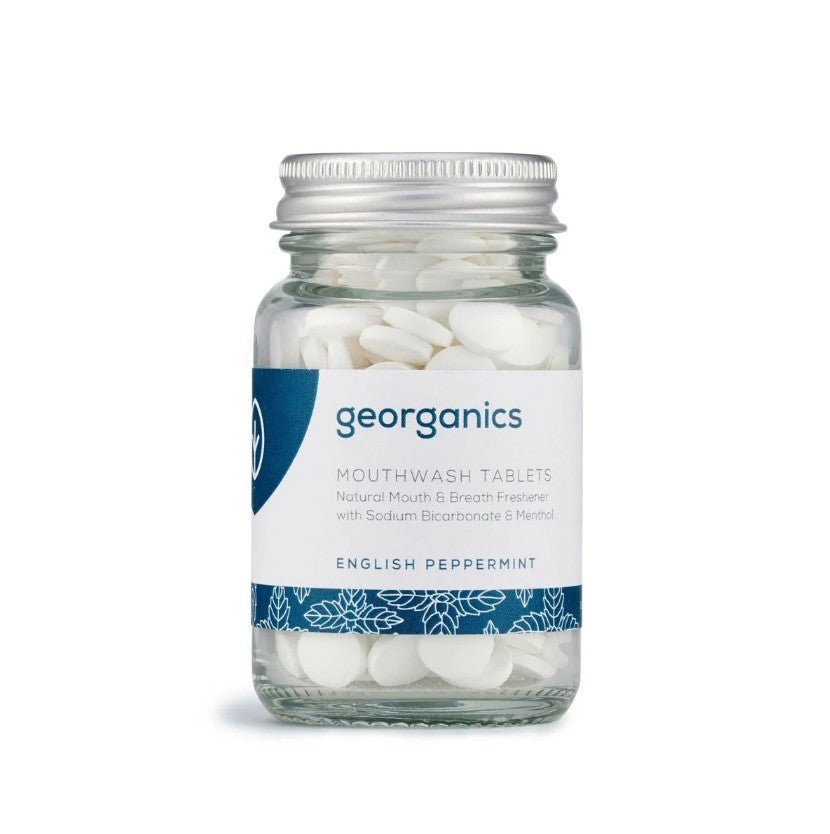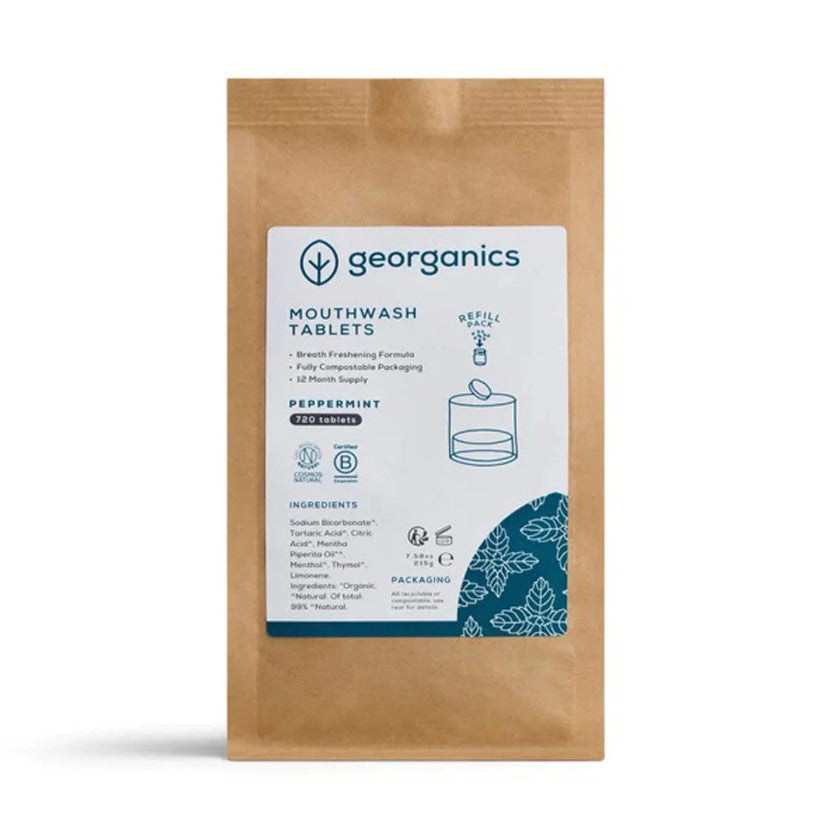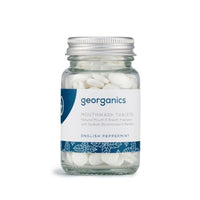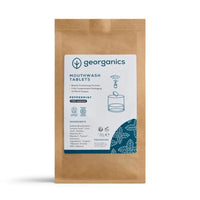 Mouthwash Tablets - Peppermint
Natural mouthwash tablets made using 100% natural ingredients for maintaining healthy teeth and gums.
Peppermint is similar to spearmint, it contains antioxidants and has natural antiseptic properties to help to eliminate germs that thrive in the mouth, while reliving pain and toothache.
100% Natural
Fluoride, SLS & glycerin free
Certified PETA vegan & cruelty free
Made in the UK by Georganics
Packaging
Glass bottle with a metal lid. Recyclable/compostable card box, biodegradable label and biodegradable lid liner.
Dissolve 1 tablet in 20ml of water
Gargle for at least 30 seconds
Spit out without rinsing