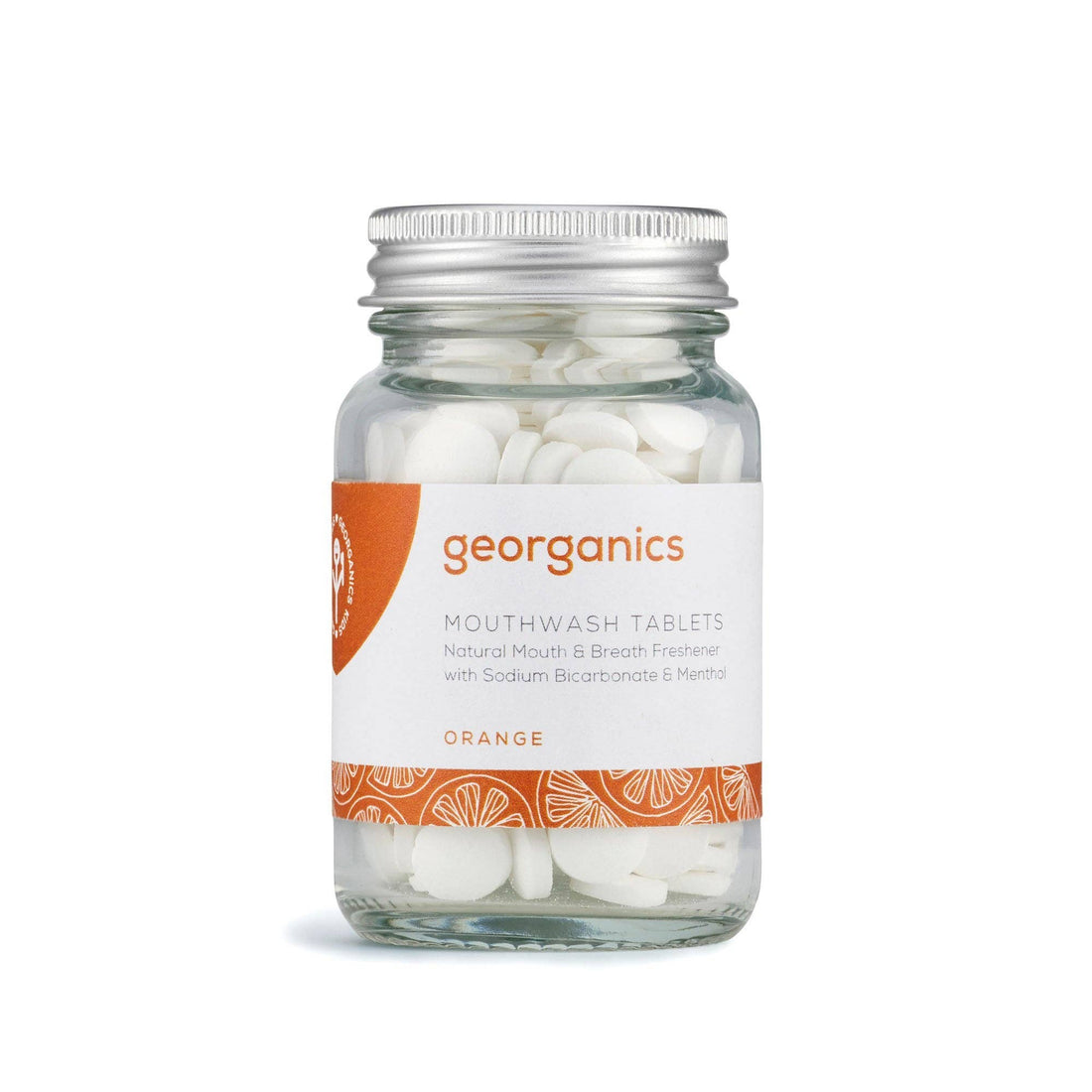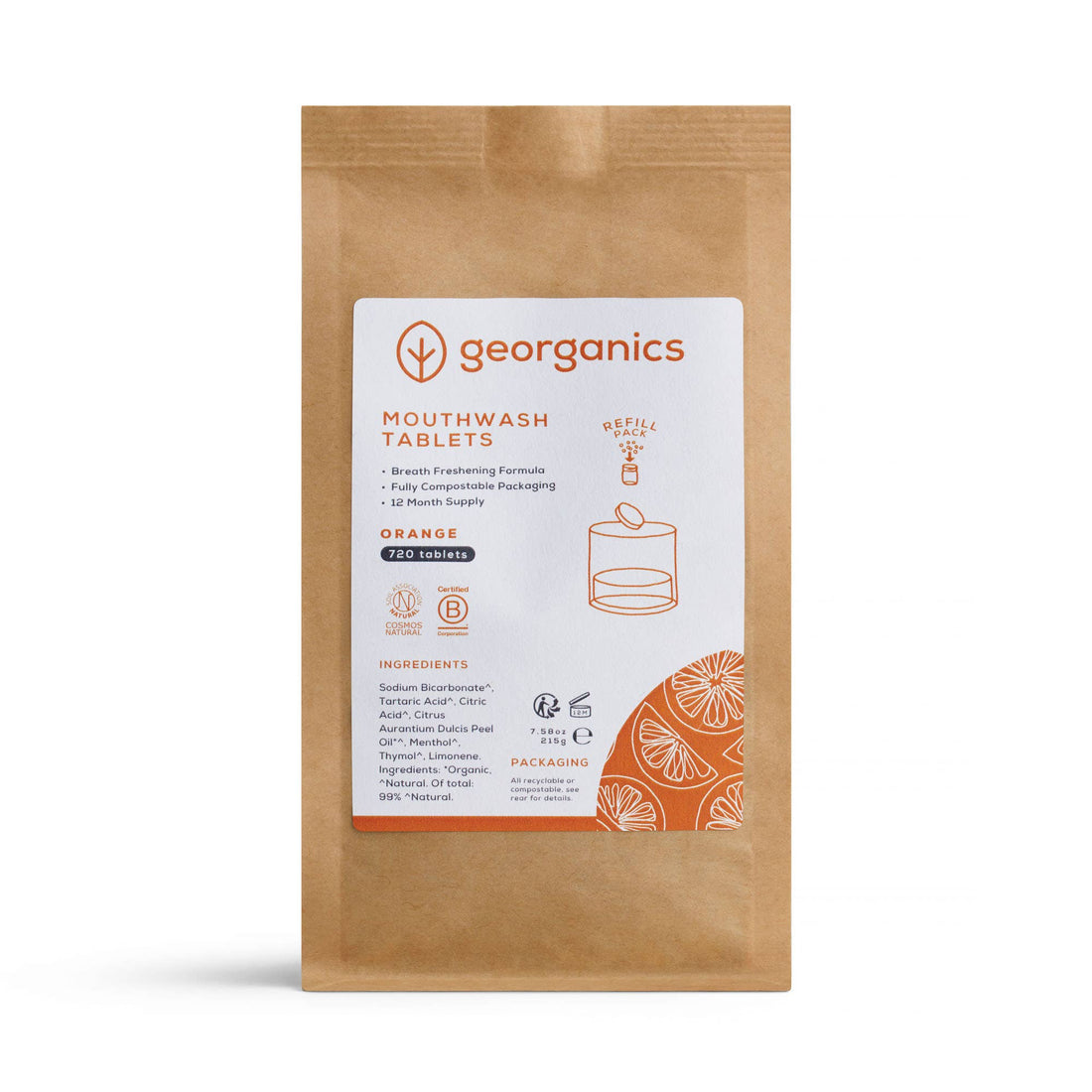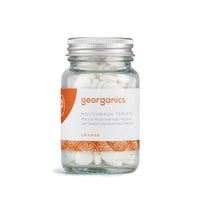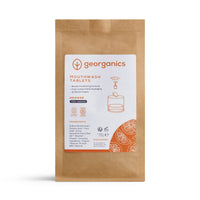 Mouthwash Tablets - Orange
Natural mouthwash tablets made using 100% natural ingredients for maintaining healthy teeth and gums.
Sweet orange gives a sweet, citrusy and warming flavour, helping support a healthy immune system.
100% Natural
Fluoride, SLS & glycerin free
Certified PETA vegan & cruelty free
Made in the UK by Georganics
Georganics mouthwash tablets are made from entirely natural, food grade and non-toxic ingredients. The fluoride, glycerin and SLS free formula helps to restore a healthy pH balance to your mouth, maintaining good oral hygiene without the use of harmful chemicals and unnecessary plastic packaging.
Mouthwash tablets are great to travel with as they save so much space. Instead of taking a large bottle of mouthwash with you on your journeys, you can just take a few small mouthwash tablets instead.
720 tablets come in a refill box not a glass jar.    The box is 100% compostable.
Packaging
Glass bottle with a metal lid. Recyclable/compostable card box, biodegradable label and biodegradable lid liner.
Dissolve 1 tablet in 20ml of water
Gargle for at least 30 seconds
Spit out without rinsing