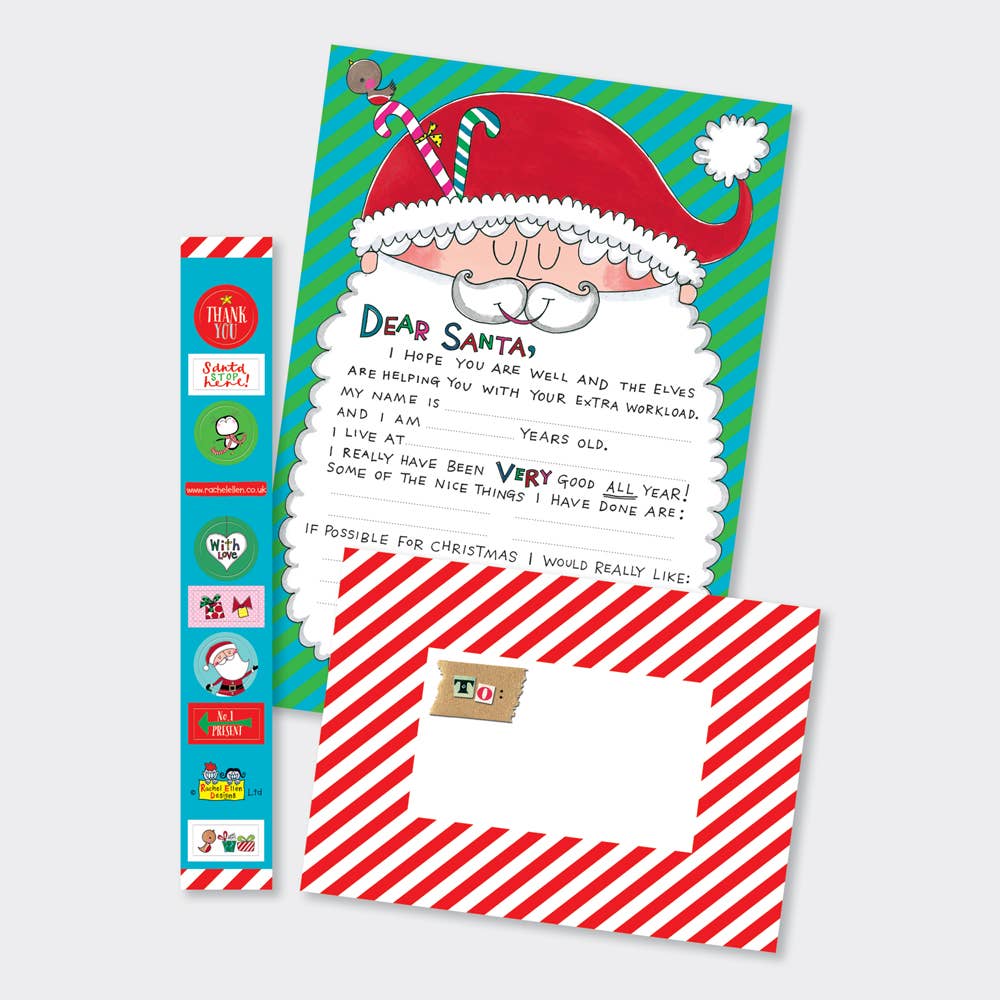 Letter to Santa - Santa's Beard
Dear Santa, it's that wonderful time of the year again, and our Letter to Santa - Santa's Beard edition is here to add a touch of whimsy and wonder to your holiday tradition!

Key Features:
🎅 Santa's Beard Design: These endearing Santa letters feature an adorable Santa's beard design that brings a smile to both young and young-at-heart. Santa's iconic beard adds a playful touch to the letter-writing experience, making it even more memorable.

📝 All-Inclusive Kit: Inside each letter set, you'll find a high-quality sheet of writing paper, allowing your child to express their heartfelt wishes in style. The printed envelope is adorned with Santa's beard, making it look as though it's coming straight from the North Pole. Plus, a strip of stickers adds a delightful and personalized finishing touch.

🎁 Thoughtfully Packaged: Our Letter to Santa sets come beautifully packaged in a header bag with a supportive backboard, ensuring they arrive in pristine condition. They are ready to be gifted or treasured as part of your cherished holiday traditions.

🇬🇧 Crafted in the UK: We take pride in supporting local craftsmanship, and our Letter to Santa sets are proudly made in the United Kingdom. Each set reflects our commitment to quality and authenticity.

📜 Perfect Size: The letter set measures 252mm x 178mm, plus the header, providing plenty of space for your child's heartfelt wishes and creative touches.

Make this holiday season extra special and keep the magic of writing to Santa alive with our Letter to Santa - Santa's Beard edition. It's the perfect way to create lasting memories and spread joy during this enchanting time of year.

Order now and watch the excitement in your child's eyes as they send their special letters to Santa Claus, all while enjoying the whimsy of Santa's iconic beard design!
Please note - Contains recycled plastic