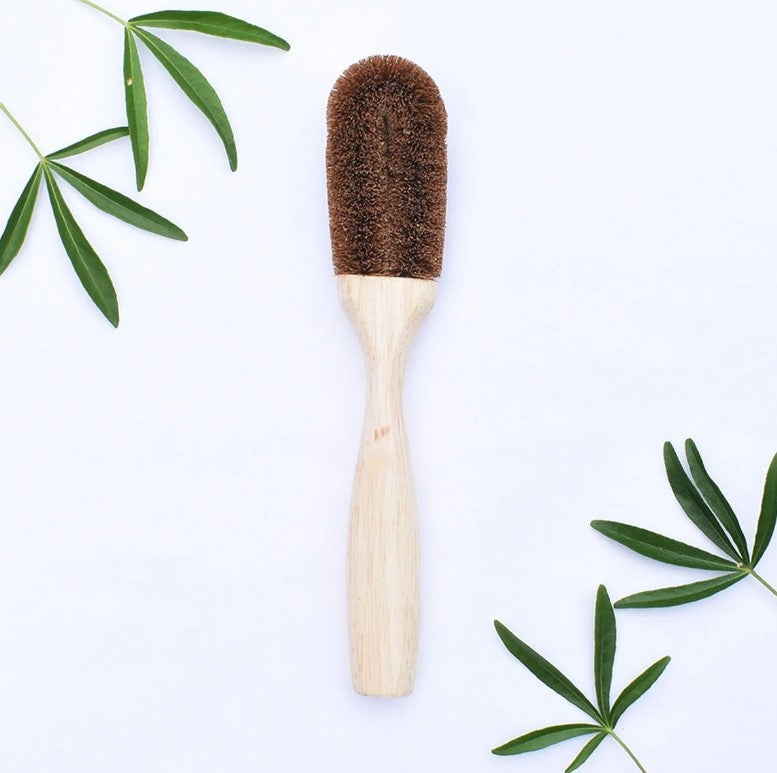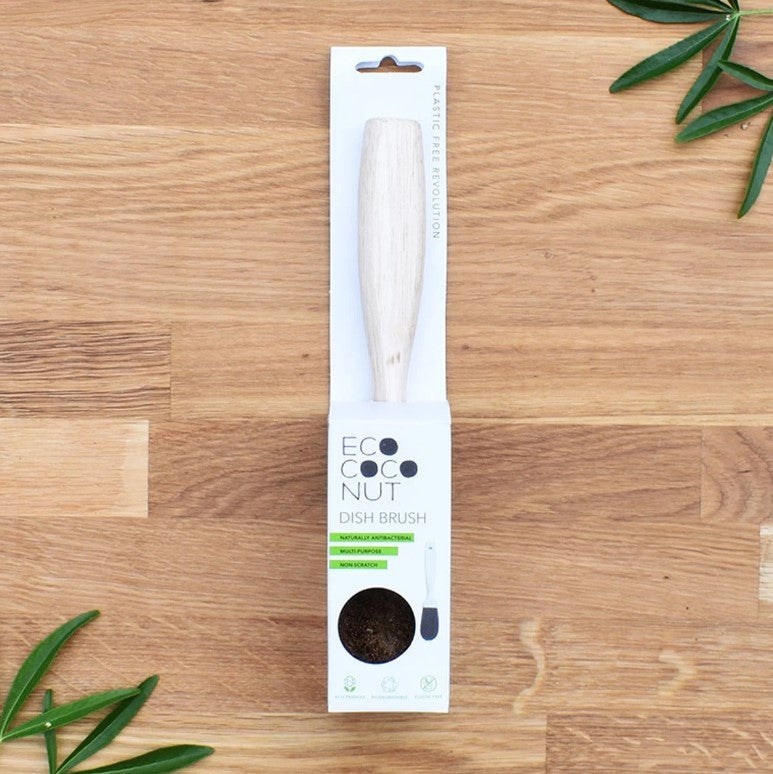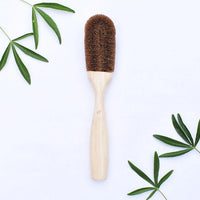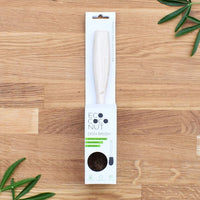 These EcoCoconut dish brushes are extremely durable and fantastic for switching your plastic dish brush to a much healthier, non toxic and eco-friendly alternative, perfect for zero waste and conscious living.
Our dish brush from EcoCoconut is made using coir which is made from the husks of sustainably farmed coconuts which is what makes the 100% natural brush. The handle is made from Sustainably certified recycled rubber tree wood which has no chemical coating just natural wood meaning it is also non toxic and plastic free.
These are ethically produced in Sri Lanka where they uphold eco-friendly, health and safety as well as fair trade practices of which the supplier is accredited.
Packaging
When the time comes to replace the brush for a new one in terms of cleaning the dishes, it could be used to give the toilet a good old scrub or general cleaning around the home instead! Just don't mix the old one up with your new one.....
When you have used your Ecococonut dish brush till the very end and it really does need disposing of then, you can put the handle and brush itself into your compost.
The stainless steel wiring would need to be recycled.
- 1 Pack
- Dimensions: 23cm length x 7cm width x 5cm depth
- Made from FSC® 100% certified beechwood, coconut husk and stainless steel
- Biodegradable & Sustainable
- Recyclable Kraft PackagingSafe to use on non-stick pans - non-scratch
- Shifts tough greaseDesigned to get into hard to reach places
- Rinse and let air dry after each use
- Test surfaces to make sure they do not scratch (some extra soft or cheaper materials may scratch)
- Please keep in mind that the dish brush head is attached using natural glue. If the brush handle is left in hot water for too long, it could dissolve. To extend the longevity of your natural product, we recommend properly drying the brush between uses.