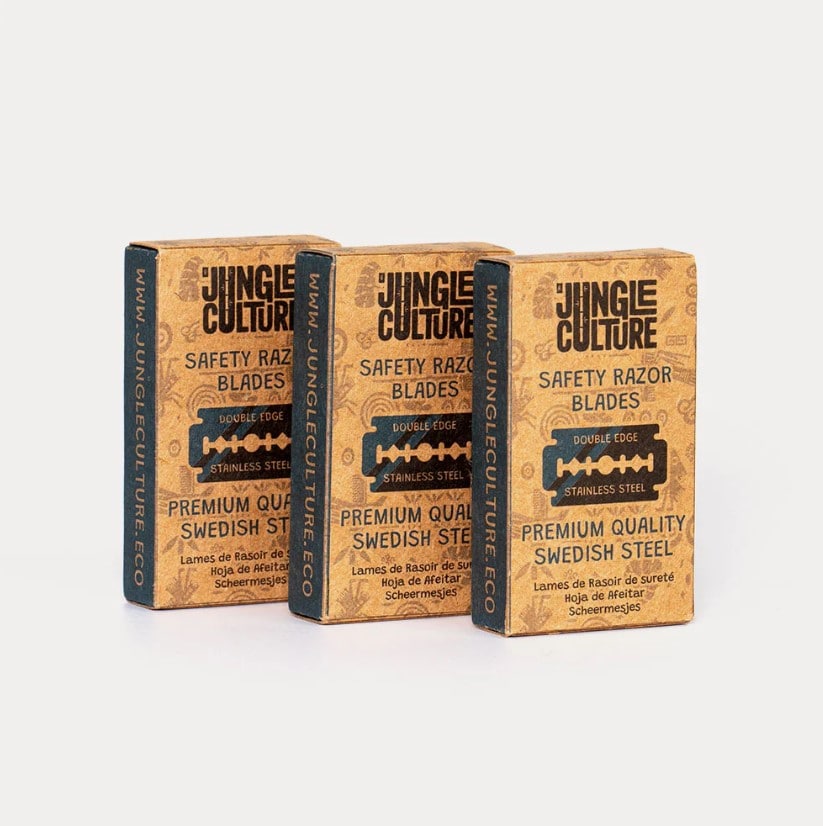 Double Edge Safety Razor Blades - 100 Pack
Jungle Culture double edge safety razor blades are produced using high-quality Swedish stainless steel. Our plastic-free eco razor blades are compatible with ALL safety razors, including our own range.
Packaged in recycled kraft paper, our zero waste razor blades are available in packs of 100. Each razor blade should last for between 10-15 shaves!
Set Contains:
1 x Pack of 100 plastic-free safety razor blades
Made using high-quality Swedish stainless steel

Double-sided. Each blade lasts up to 15 shavesUnisex safety razor blades.

Use our eco razor blades in any safety razor

The perfect pack for pairing with our reusable zero waste razors
Simply unscrew your razor head, place the blade in-between the metal pieces and screw back on, ensuring that the ridges on the razor blade head are facing upwards. When the blade starts to feel uncomfortable, switch it for a new one.

Safety razor blades typically cannot be put in standard recycling bins.