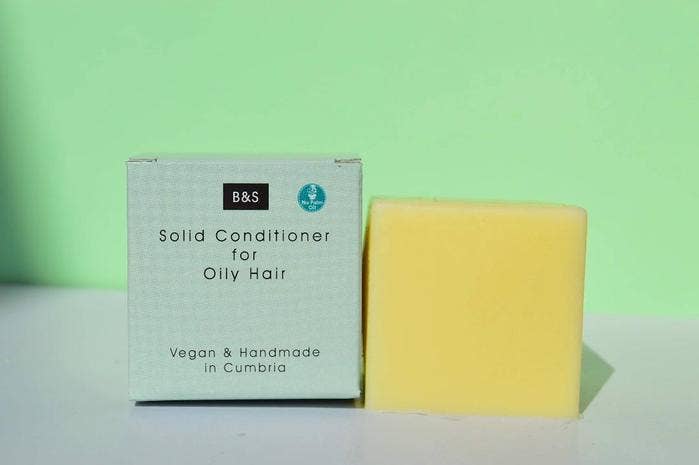 Conditioner bar for oily hair - 105g
Experience the Ultimate Solution for Oily Hair with Our Ylang Ylang and Basil Infused Solid Conditioner Bar

Unlock the secret to balanced, beautiful hair with our exceptional Solid Conditioner Bar, meticulously crafted for those with oily hair seeking a touch of nature's brilliance. Enriched with the harmonious blend of Ylang Ylang and Basil essential oils, this bar promises a haircare journey that's as luxurious as it is effective.

Ylang Ylang and Basil essential oils take the spotlight, working in perfect harmony to combat excess oil on the scalp. Embrace the natural prowess of Basil oil as it bids adieu to dandruff, while its antifungal properties soothe and prevent recurrence. The captivating essence of Ylang Ylang adds a touch of aromatic delight, creating a sensorial experience that indulges your senses.

Our Solid Conditioner Bar is more than just a haircare product – it's a promise of economic brilliance. With every use, you're investing in long-lasting value that won't compromise on quality.

Transform your haircare routine into a journey of rejuvenation and balance with the power of Ylang Ylang and Basil. Embrace the luxury of a conditioner bar that's tailor-made for your needs, ensuring your hair flourishes with vitality and radiance. Your path to beautifully balanced hair begins here – are you ready to embrace the harmony?