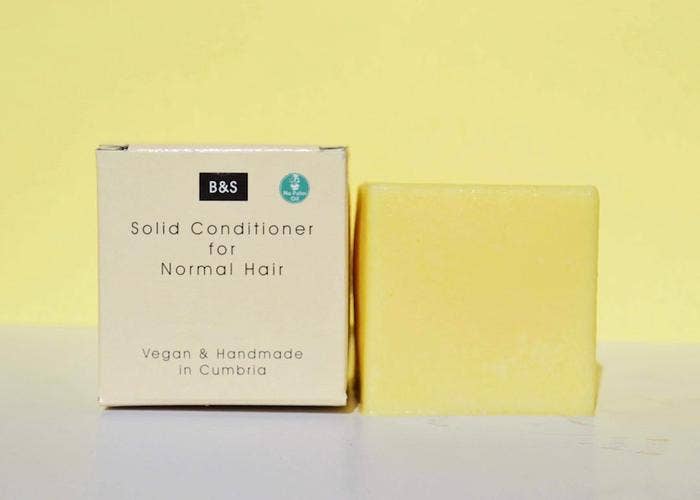 Conditioner bar for normal hair - 105g
Elevate Your Haircare Routine with Our Grapefruit Infused Solid Conditioner Bar

Unveil the secret to vibrant, healthy hair with our exquisite Solid Conditioner Bar, tailor-made for those with normal hair seeking a touch of luxury. Enriched with the invigorating essence of Grapefruit essential oil, this bar is your gateway to a haircare experience that's as refreshing as it is effective.

Grapefruit essential oil takes center stage, working its magic to improve blood circulation and fortify hair roots. Embrace the antimicrobial prowess of this oil, as it shields your scalp and hair from infections, ensuring a wholesome and vibrant canvas. Bid farewell to the woes of hair fall, and say hello to a crown of resilience and beauty.

Our Solid Conditioner Bar is more than just a haircare product – it's an investment in your hair's future. Designed for longevity, this bar is the epitome of economic brilliance, ensuring each use is as rewarding as the last.

Transform your haircare routine into a rejuvenating experience with the power of Grapefruit essential oil. Indulge in the luxury of a conditioner bar that goes beyond the ordinary, delivering a touch of nature's goodness to your locks. Your journey to hair perfection begins here – are you ready to embark on this refreshing adventure?