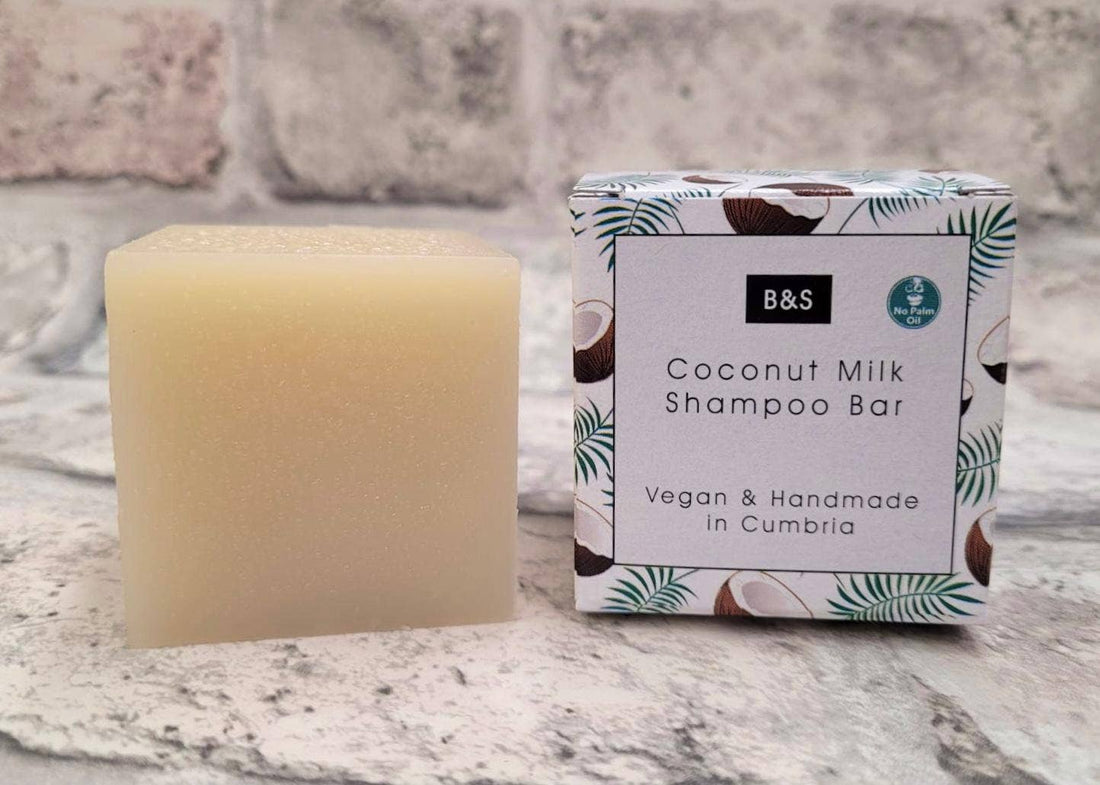 Coconut shampoo bar - 130g
Experience the Luxurious Nourishment of Our Coconut Milk Shampoo Bar

Elevate your haircare ritual to a realm of opulence with our exquisite Solid Shampoo Bar, enriched with the natural goodness of Coconut milk. Embrace the time-honored secrets of Ayurvedic skincare as you pamper your hair with the richness of Coconut milk, a cherished elixir known for its nourishing properties. This bar promises a lavish lather and a sumptuous creamy texture, while the touch of Jojoba oil adds a touch of indulgence, promoting a lustrous and healthy shine.

Unleash the power of nature's finest ingredients as you embark on a journey to revitalized, radiant hair. Our unfragranced formula caters to all hair types, offering a versatile solution that transcends ordinary haircare.

Crafted with care using the cold process soap making technique, our Shampoo Bar is a testament to purity and quality. Free from preservatives and SLS, it's a reflection of our commitment to harnessing the magic of nature without compromise. Our dedication extends to being vegan-friendly, cruelty-free, and a beacon of health in a sea of commercial alternatives.

Ingredients:
- ORGANIC Sodium Cocoate (Coconut Oil)
- Sodium Castorate (Cold Pressed Castor Oil)
- Sodium Almonrate (Sweet Almond Oil)
- Sodium Jojobaerate (Jojoba oil)
- ORGANIC Sodium Cocoate (Cocoa seed butter)
- Glycerine (Naturally occurring in the soap making process)
- Coconut milk

Embark on a journey to hair perfection with our Coconut Milk Shampoo Bar. Immerse yourself in the luxury of Coconut milk, a true gift from nature, and Jojoba oil's touch of elegance. With each use, experience the transformative power of pure ingredients and the indulgence of natural beauty. Your path to vibrant, nourished hair begins here – are you ready to embrace the journey?