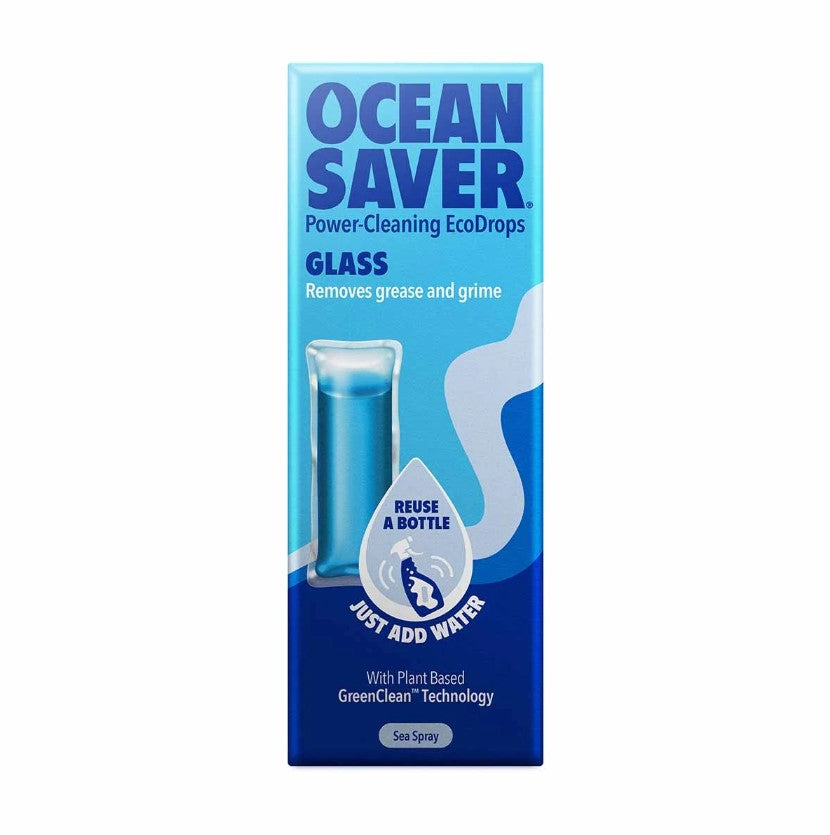 Cleaning Drop Glass – Sea Spray
1 Pod/drop per pack
Say goodbye to smears and stains with the Sea Spray Glass Cleaner EcoDrop. These biodegradable, plant-based pods eliminate dirt and handprints without harmful chemicals, replacing your non-recyclable glass cleaning spray.
Eco-friendly zero-waste cleaner refills made from vegan, palm oil-free ingredients. The lightweight, plastic-free pods contain 90% less water, reducing carbon emissions. Simply add to warm water (500ml-750ml) and shake for an eco-friendly cleaner that works in any water type. Refill your cleaned spray bottles at home. The pods biodegrade into carbon dioxide and water.
A plastic-free, no-fuss solution for nature-friendly cleaning. Just drop into an empty bottle, fill with water, and shake for an environmentally friendly spray.
Protect your home from bacteria and the ocean from plastic waste.
Packaging: Recyclable cardboard box.