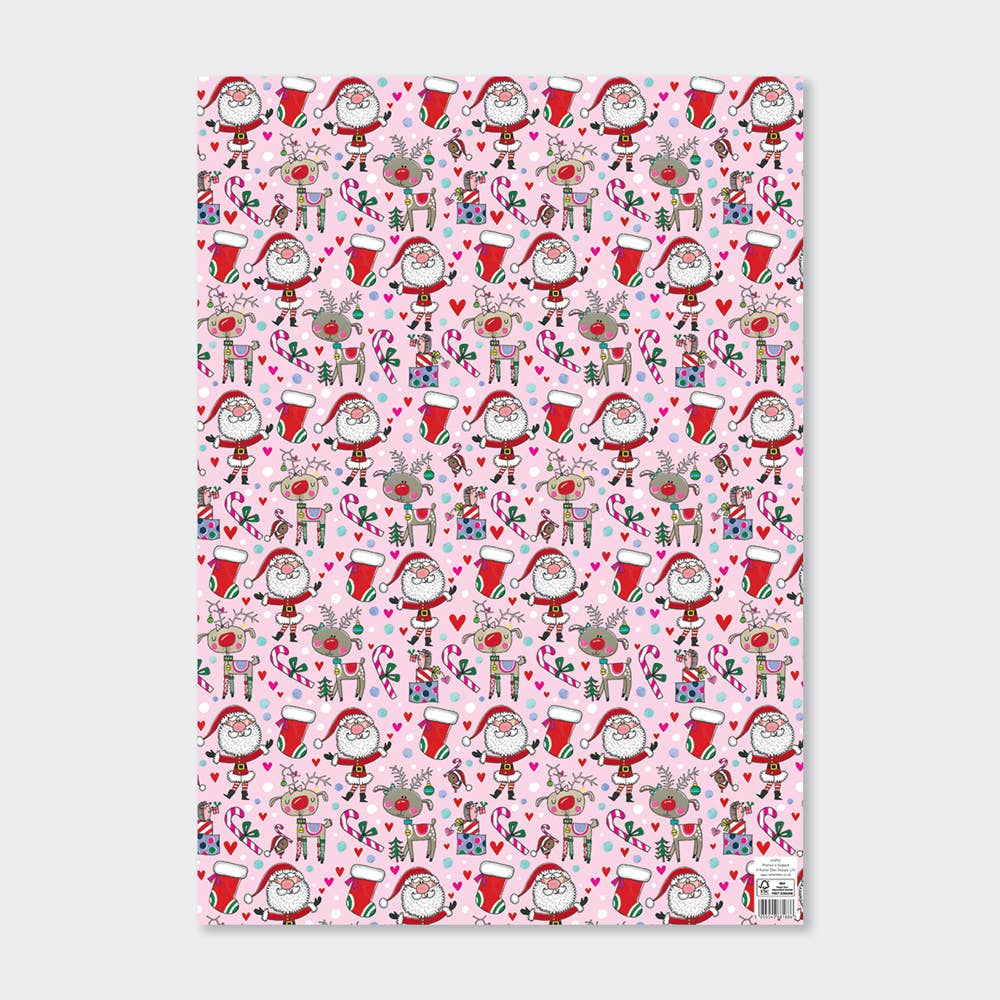 Christmas Gift Wrap - Santa & Reindeer
Introducing our exquisite Christmas Gift Wrap featuring Santa and his trusty reindeer! Make this holiday season even more magical with our high-quality festive flat wrap, designed to add an extra layer of joy to your cherished gifts.
Key Features: 🎅 Santa & Reindeer Design: Our Christmas Gift Wrap showcases a heart warming illustration of Santa Claus and his loyal reindeer, invoking the enchanting spirit of the season. It's the perfect choice for wrapping presents for loved ones, friends, and colleagues.
📏 Generous Size: Each sheet measures a generous 500mm x 700mm, providing ample wrapping space to elegantly package your gifts. No more struggling with too-small sheets – our gift wrap ensures a seamless and hassle-free wrapping experience.
✨ Premium Quality: Crafted from 115gsm paper, our Christmas Gift Wrap exudes a sense of luxury and durability. It's designed to handle your wrapping needs with ease, ensuring your gifts look stunning under the tree.
🇬🇧 Made in the UK: We take pride in our roots, and our Christmas Gift Wrap is no exception. Designed and printed in Nottingham, United Kingdom, you can trust in the quality and craftsmanship of our product.
🌳 Environmentally Friendly: We care about our planet, which is why our gift wrap is printed on FSC (Forest Stewardship Council) certified paper. This ensures that the paper used is sustainably sourced, promoting responsible forest management.
Wrap your holiday surprises in the warmth and charm of Santa and his reindeer. Whether you're gifting toys, gadgets, or heartfelt tokens of affection, our Christmas Gift Wrap is the perfect finishing touch to make your presents stand out.
Embrace the holiday spirit with our Santa and Reindeer Christmas Gift Wrap – a delightful addition to your festive preparations. Order now and make your gifts truly memorable this Christmas season!

Please Note  - One sheet, supplied folded.