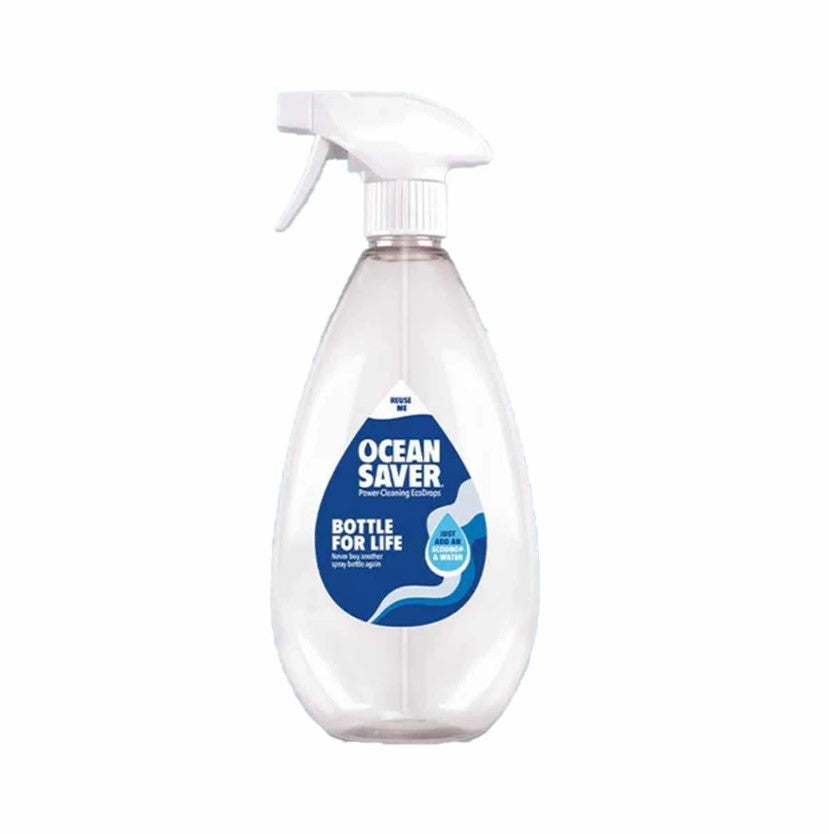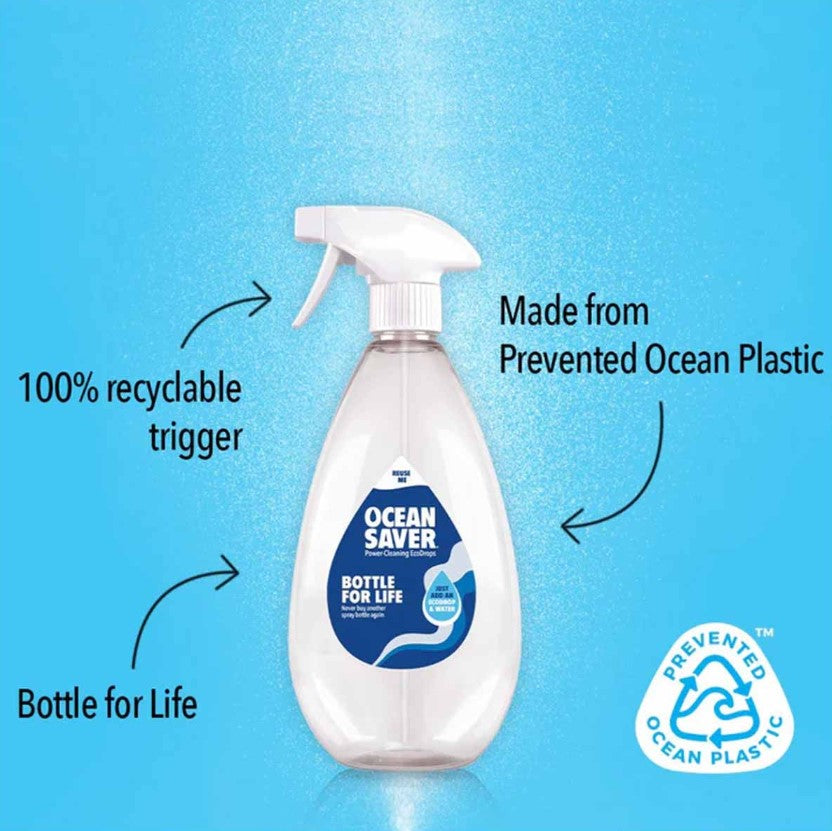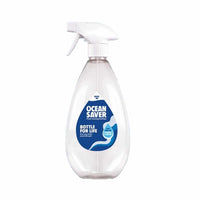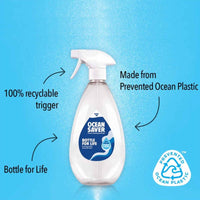 Bottle For Life – Prevented Ocean Plastic Spray Bottle 750ml
Refill, Reuse, and Reduce Waste with our Recycled Spray Bottle!
This value-packed spray bottle is designed to be refilled with diluted cleaning products, making it a sustainable choice for your cleaning needs. With its yellowy tint, this bottle proudly showcases its recycled plastic composition, contributing to the reduction of virgin plastic usage. The metal-free locking spray trigger ensures easy recycling, while the bottle itself is crafted from 100% Prevented Ocean Plastic.
Our Prevented Ocean Plastic is a special material created from discarded plastic bottles collected by dedicated plastic collectors in areas vulnerable to ocean pollution. These bottles are sourced from locations within 50km of ocean coastlines or major waterways that flow into the ocean. After being collected, they are sorted and transported to plastic recycling facilities. At these facilities, the plastic undergoes thorough washing, sanitization, and processing into raw material flakes or pellets, adhering to stringent European and North American quality standards. The recycled plastic maintains certified traceability from coastal collection and can be recycled again, ensuring a closed-loop recycling process.
Introducing Ocean Saver's Prevented Ocean Plastic Bottle For Life, the ultimate solution for your plastic bottle needs. Made from plastic rescued from our oceans, this bottle can be reused indefinitely, eliminating the need for single-use plastic bottles. With a generous 750ml capacity, it's the perfect companion for Ocean Saver's Eco Drops or your homemade cleaning solutions.
By choosing our Prevented Ocean Plastic Bottle For Life, you're supporting the largest program of its kind, preventing over 1000 tons of ocean plastic pollution each month. This bottle contributes to cleaner coastlines and a healthier planet.
Key Features:
500ml size, perfectly suited for Ocean Saver solutions
Crafted from 100% recycled plastic
Contributes to cleaner coastlines and reduced plastic waste
Recyclable packaging
Bottle comes without outer packaging, reducing unnecessary waste
Make a lasting impact with our Recycled Spray Bottle and join the movement towards a cleaner, more sustainable future.