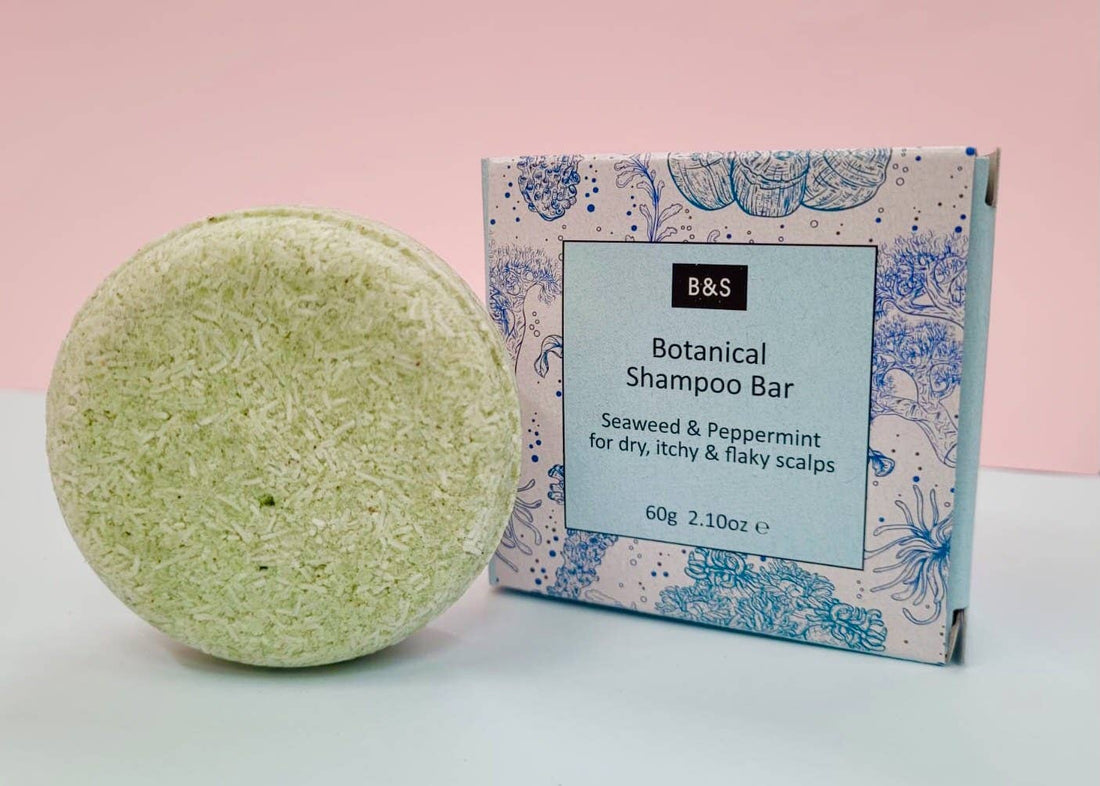 Botanical shampoo Bar Seaweed & Peppermint - 60g
Experience the Elegance of Effortless Hair Care with Our Enchanting Shampoo Bars

Unlock the secret to effortlessly beautiful hair with our extraordinary Shampoo Bars. Crafted with a symphony of powerful, natural ingredients, each bar is a testament to our commitment to delivering a cleansing and nourishing experience that transforms your hair into a cascade of softness, shine, and vitality.

Indulge in the magic of Mother Nature as our Shampoo Bars lavish your hair with a wealth of nutrients, leaving behind the residue of traditional hair products. Designed to cleanse and nourish simultaneously, these bars are a harmonious blend of effectiveness and luxury, ensuring that every wash is an indulgence you'll savor.

Our formula features gentle and biodegradable surfactants, derived solely from coconut, that cleanse your hair while preserving its essential moisture. No need to worry about a transition phase – our Shampoo Bars are here to make your hair care journey smooth from the start.

To elevate the experience further, we've enriched our bars with botanical oils that redefine luxury. Sweet Almond oil, a treasure trove of nourishment, pampers your hair, promotes growth, and combats hair loss, split ends, frizz, and dullness. Marshmallow oil offers relief for dry and itchy scalps, while Witch Hazel calms and soothes, reducing irritation. Seaweed, a hidden gem of the ocean, revitalizes your scalp with silicon and amino acids, stimulating hair follicles and encouraging healthy growth.

Our Shampoo Bars are a promise to both your hair and the planet. With eco-friendly packaging and ingredients that respect nature, you can indulge in beauty without compromising your values. Our dedication extends to every step of our creation process, ensuring that your hair is nurtured in harmony with the environment.

Discover the allure of effortlessly beautiful hair with our enchanting Shampoo Bars. Embrace the transformation of softness, shine, and vitality as you embark on a journey of pure indulgence. Experience hair care that's as kind to you as it is to the world around you – because you deserve nothing less.