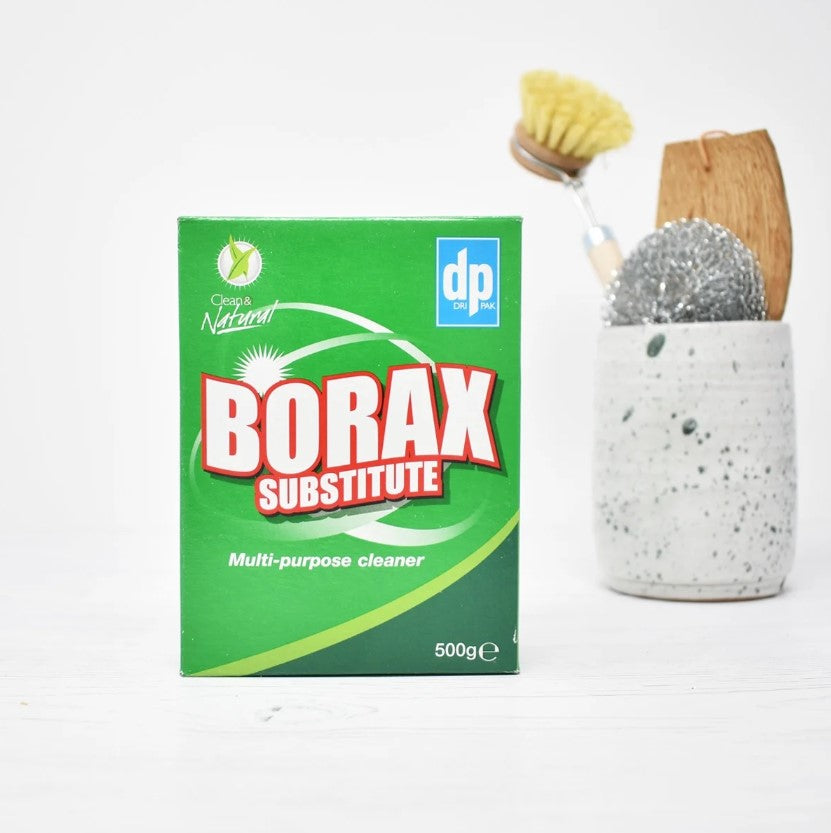 Weighing 500g, Borax Substitute is a versatile and safe cleaner suitable for a wide range of cleaning tasks. It is part of DriPak's non-toxic "Clean and Natural" range.
Due to the reclassification of the "Borate" group of chemicals to which Borax belongs, it is no longer available as a cleaning and laundry product in the EU. However, Dri-Pak has developed a solution to ensure the satisfaction of loyal Borax fans. Borax Substitute offers the same cleaning and laundry capabilities, providing even more value for your money. It contains sodium sesquicarbonate, a mineral compound with a pH similar to borax, making it ideal for cleaning and laundry purposes. It is milder than Soda Crystals but stronger than Bicarbonate of Soda.
Here are some suggested uses for Borax Substitute:
Multi-purpose cleaner: Create a paste by mixing Borax Substitute with water. This paste serves as an excellent scouring agent, delivering greater cleaning power than Bicarbonate of Soda. Give it a try on your kitchen sink or use it to clean shaving brushes.

Water softener: Use Borax Substitute to prevent limescale buildup in your washing machine, ensuring its optimal performance.

DIY bath salts: Enhance your bathing experience by adding some perfume or essential oils, along with a drop of food coloring, to Borax Substitute. Create your own personalized bath salts for a relaxing soak.
If you have sensitive skin, it is advisable to wear gloves while using this product.
Packaging: Borax Substitute is packaged in a cardboard box.