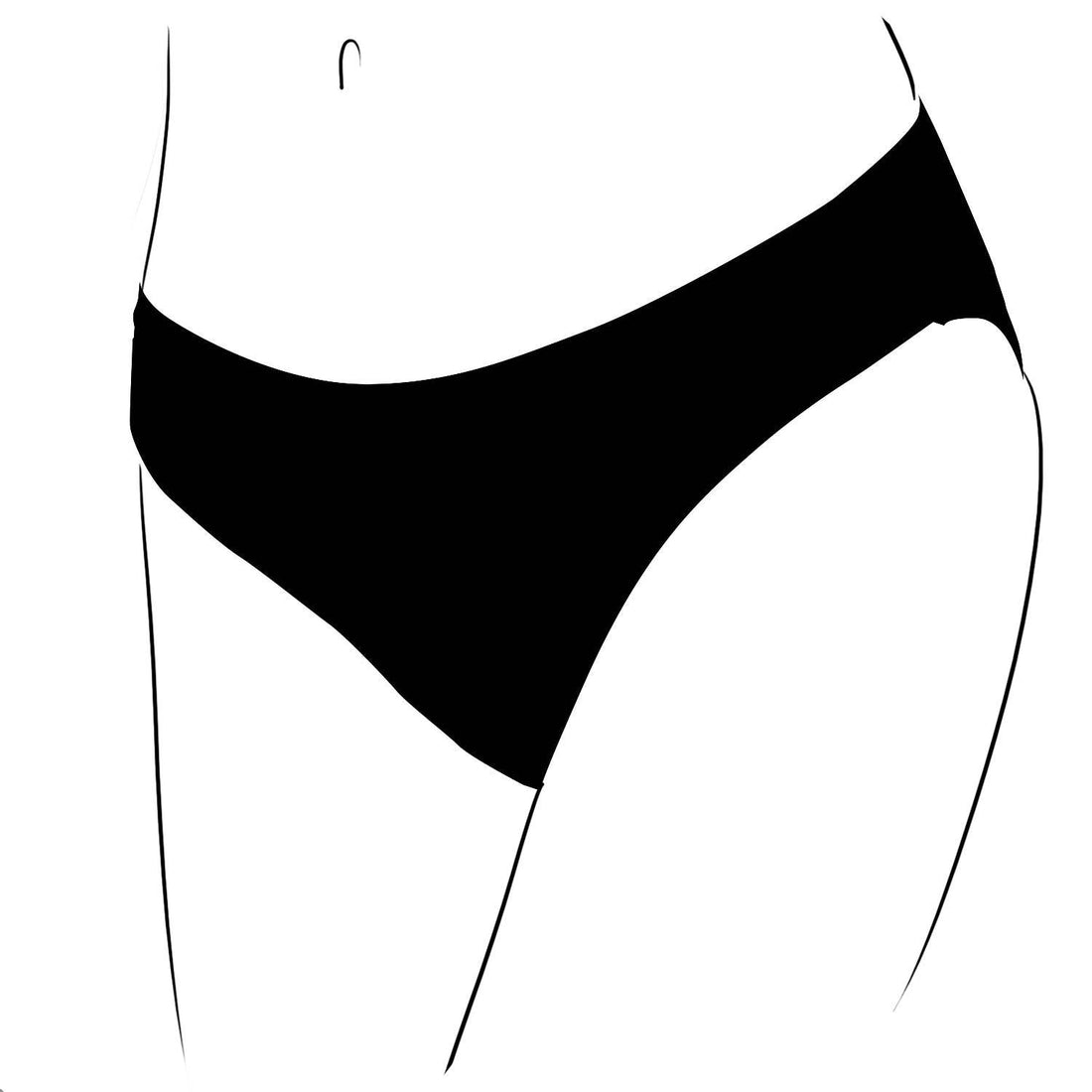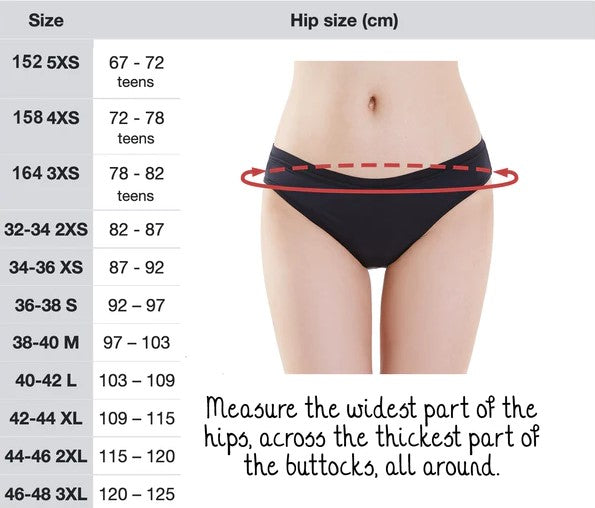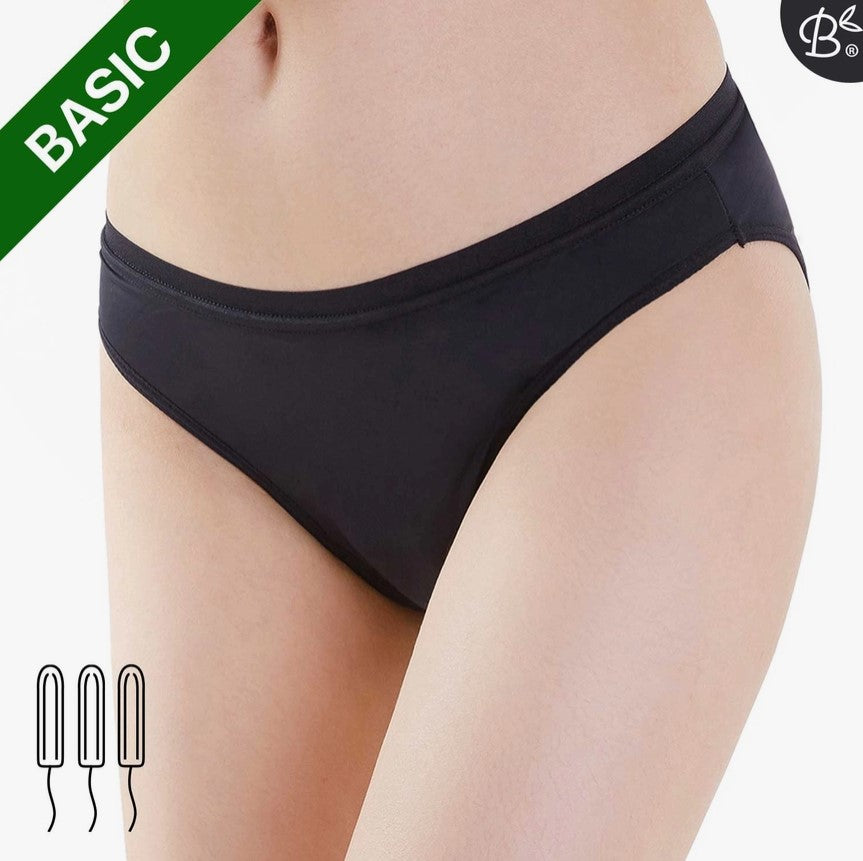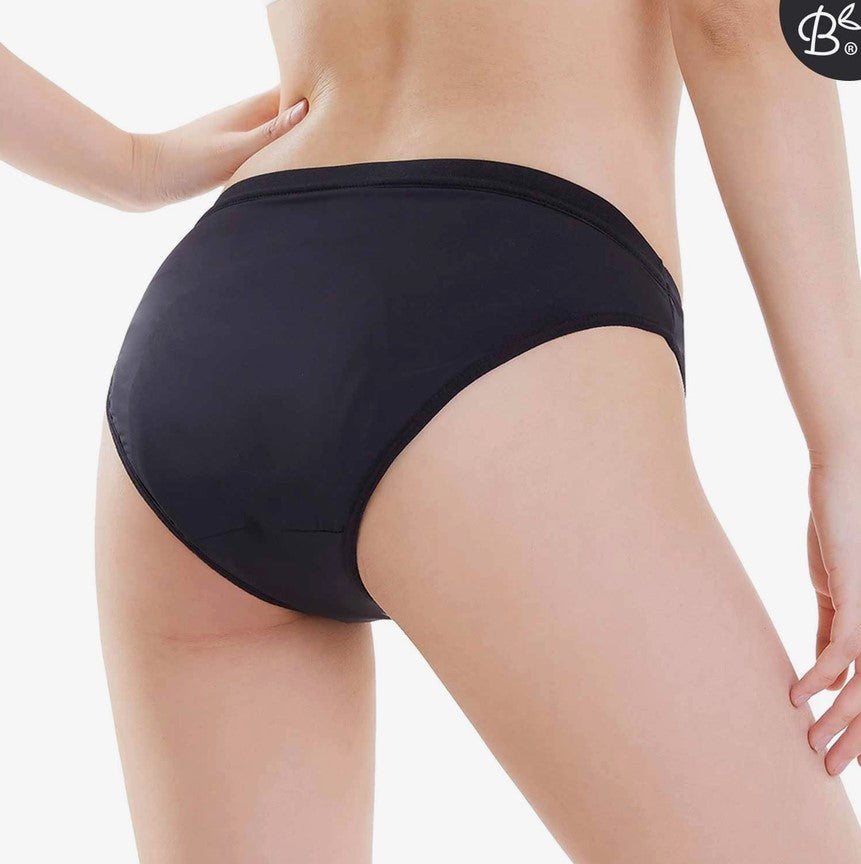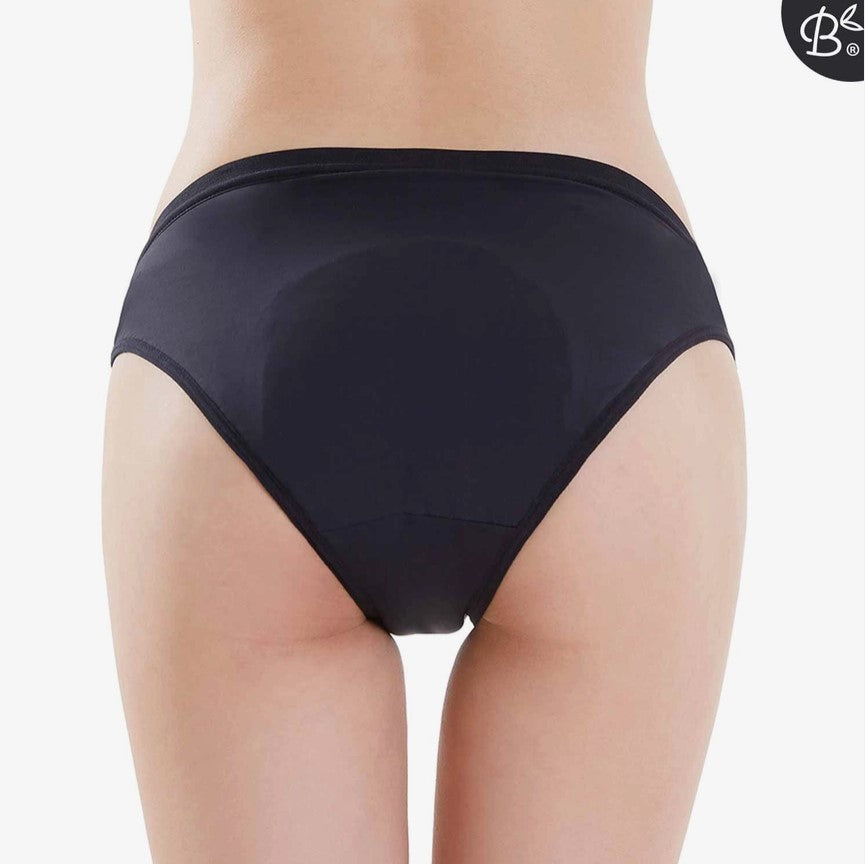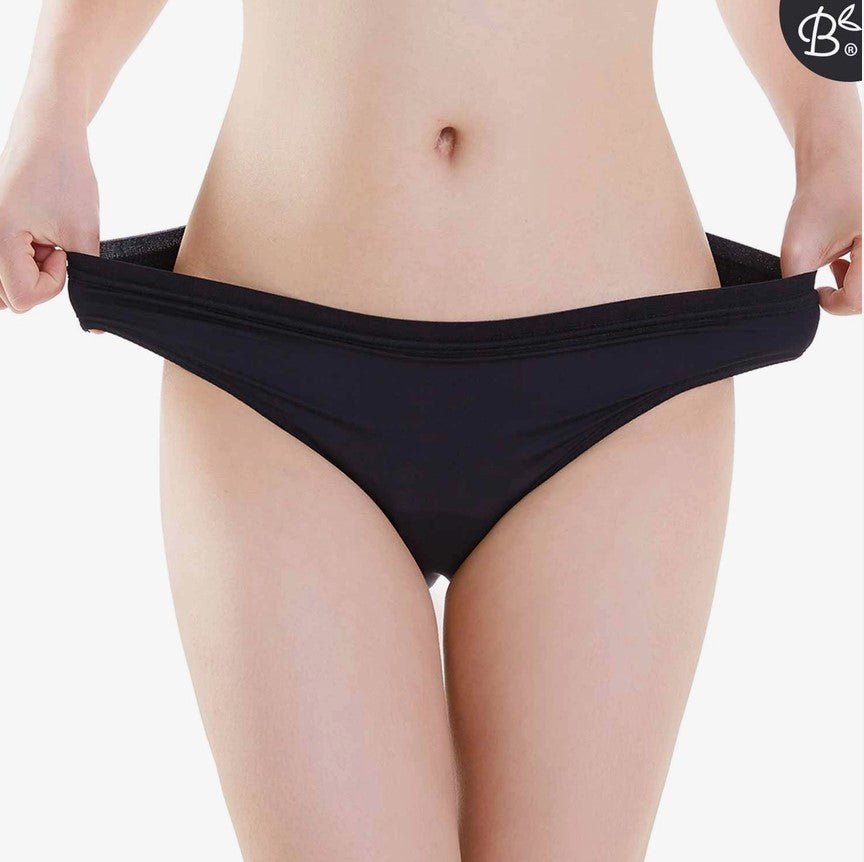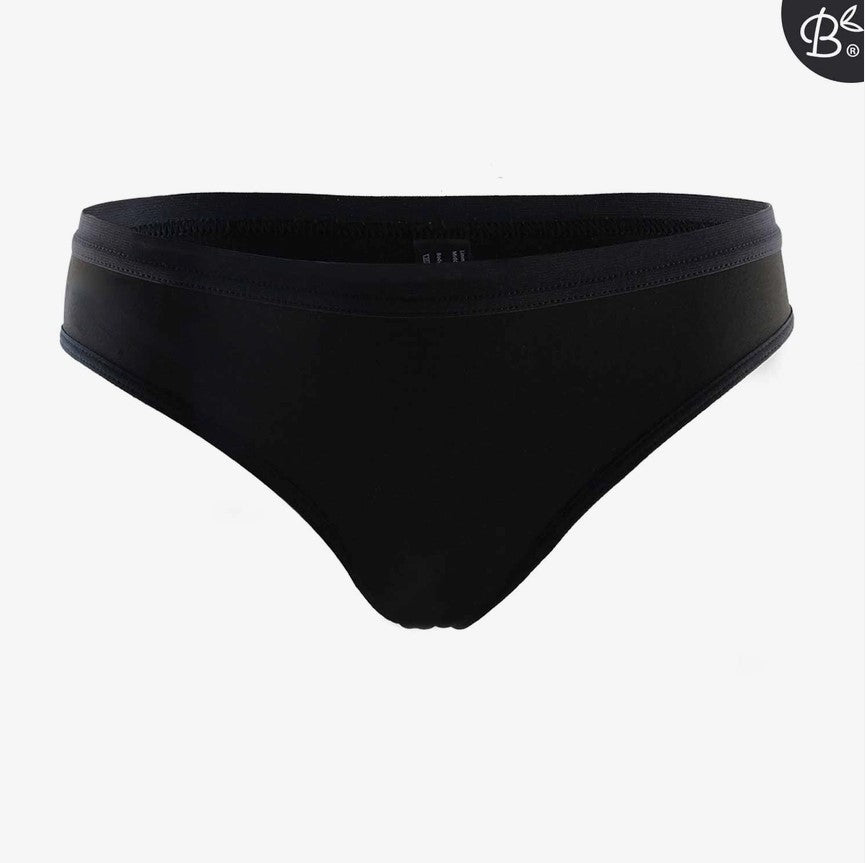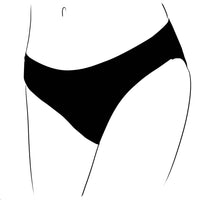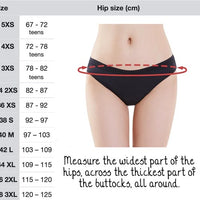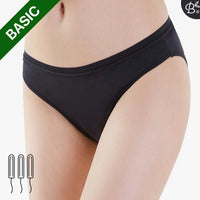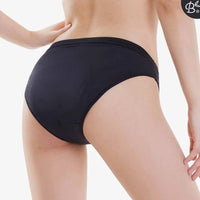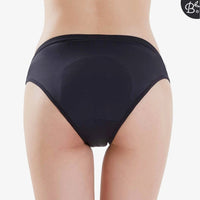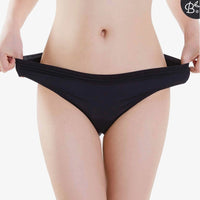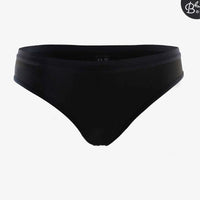 Period Pants - Jasmine Style - XS to 3XL
Introducing Our Leak-Proof Menstrual Underwear: Your Ultimate Period Partner!

Say goodbye to leaks, discomfort, and environmental worries with our innovative menstrual underwear. It's time to experience periods like never before!

Why Choose Menstrual Underwear?
🌙 Perfect for Day and Night Use: Whether you're conquering the day or getting a well-deserved night's rest, our menstrual underwear has you covered, quite literally!

🌱 Eco-Friendly and Sustainable: Join the zero-waste movement with our eco-friendly alternative to tampons, pads, and panty liners. Reduce your carbon footprint and protect the environment with each wear.

🩲 Comfort and Confidence: Stay comfortable and confident all day and night. Our underwear is designed for maximum comfort, so you can focus on what matters most to you.

🌟 Full Front-to-Back Absorption: No more worries about leaks. Our advanced absorption layer runs seamlessly from front to back, ensuring a worry-free period experience.

🦠 Bacteria and Fungal Resistance: Keep your intimate area healthy and happy. Our menstrual underwear is less susceptible to bacterial and fungal infections compared to traditional products.

🌊 Absorbs Up to 3 Tampons: Amazing, right? Our underwear can absorb the equivalent of up to 3 tampons, giving you unparalleled protection.

❌ Chemical-Free and PFAS Free: Your health is our priority. Our menstrual underwear is free from harmful chemicals and PFAS, so you can use it with confidence.

🌿 OEKO-TEX Certified Cotton: We've chosen OEKO-TEX certified cotton for your peace of mind. It's gentle on your skin and the planet.

Is Menstrual Underwear Suitable for Your Entire Cycle?
Absolutely! Our menstrual underwear is designed to be your trusted companion throughout your menstrual cycle.

With sizes ranging from XS to 3XL, we cater to all body types and shapes.

Join the thousands of individuals who have already made the switch to worry-free periods. Experience the ultimate in comfort, sustainability, and protection with our leak-proof menstrual underwear.

Say hello to a more confident, eco-conscious, and comfortable period. Try it today!
Hip Size - (cm)
Measure the widest part of the hips across the thickest part of the buttocks, all around.
152 5XS - 67 - 72
158 4XS - 72 - 78
164 3XS - 78 - 82
32-34 2XS - 82 - 87
34-36 XS - 87 - 92
36-38 S - 92 - 97
38-40 M - 97 - 103
40-42 L - 103 - 109
42-44 XL - 109-115
44-46 2XL - 115 - 120
46-48 3XL - 120 - 125


See Image for full size guide


After use, it is best to rinse them under cold running water and squeeze them well.

Then wash them at up to 30°C. Do not use bleach, fabric softener or tumble dryer, this will affect absorbency.

Afterwards, hang your underwear out to dry.

Not suitable for the dryer.
First layer 95% cotton, 5% spandex
Second layer 80% polyester, 20% nylon
Third layer PUL waterproof
Fourth layer 95% bamboo 5% spandex
Period Pants - Jasmine Style - XS to 3XL