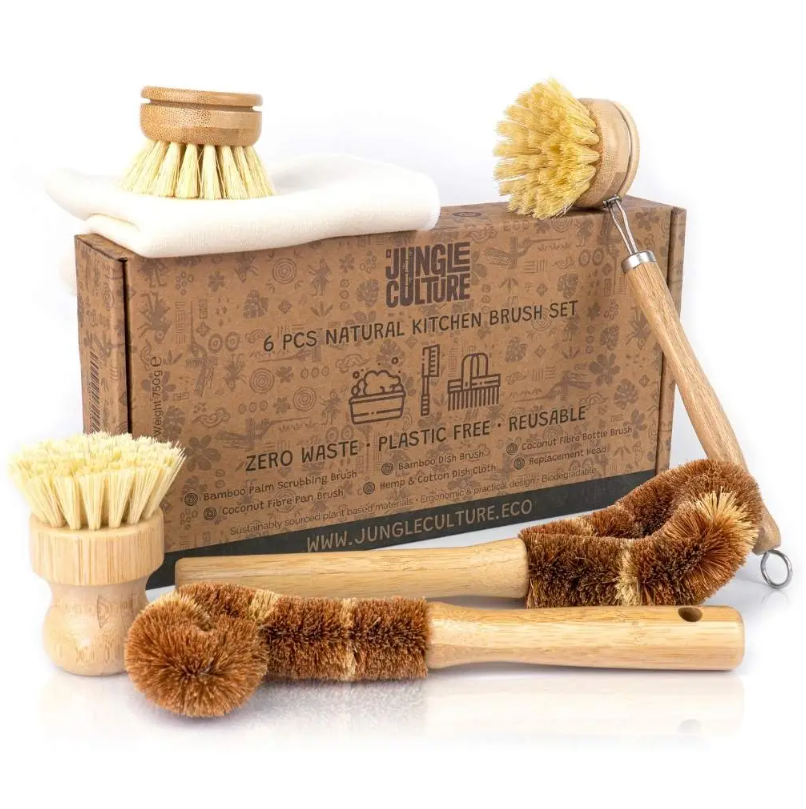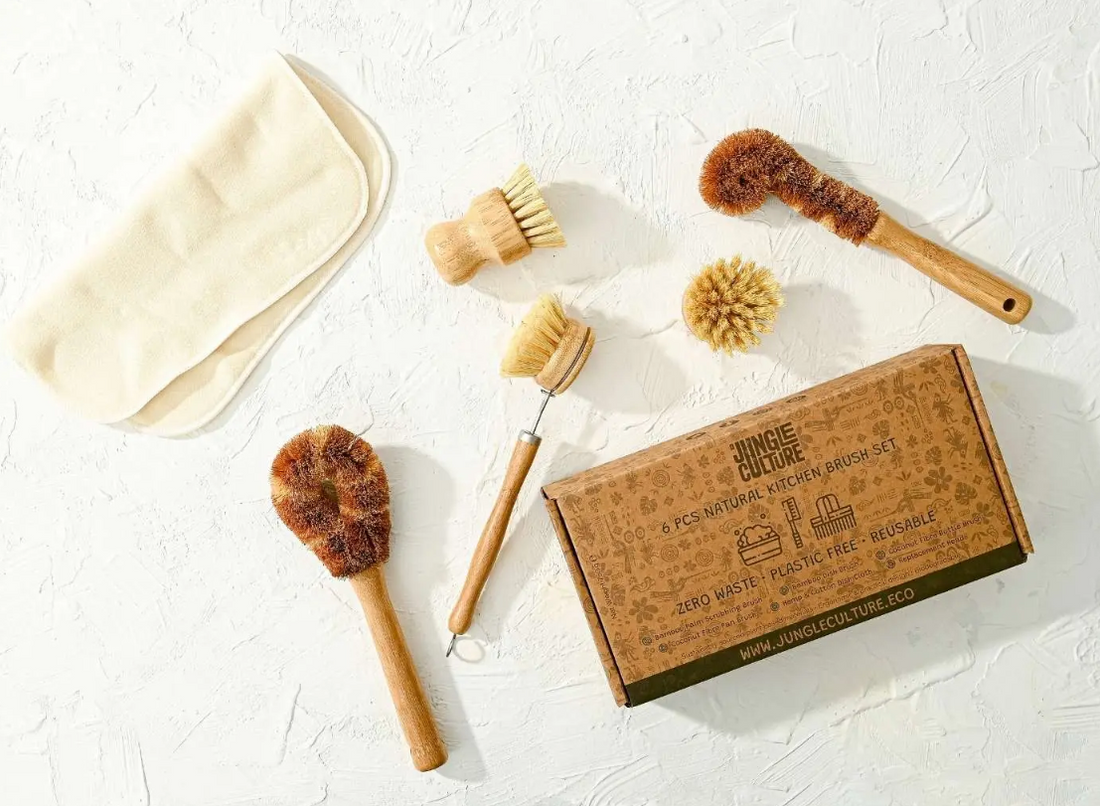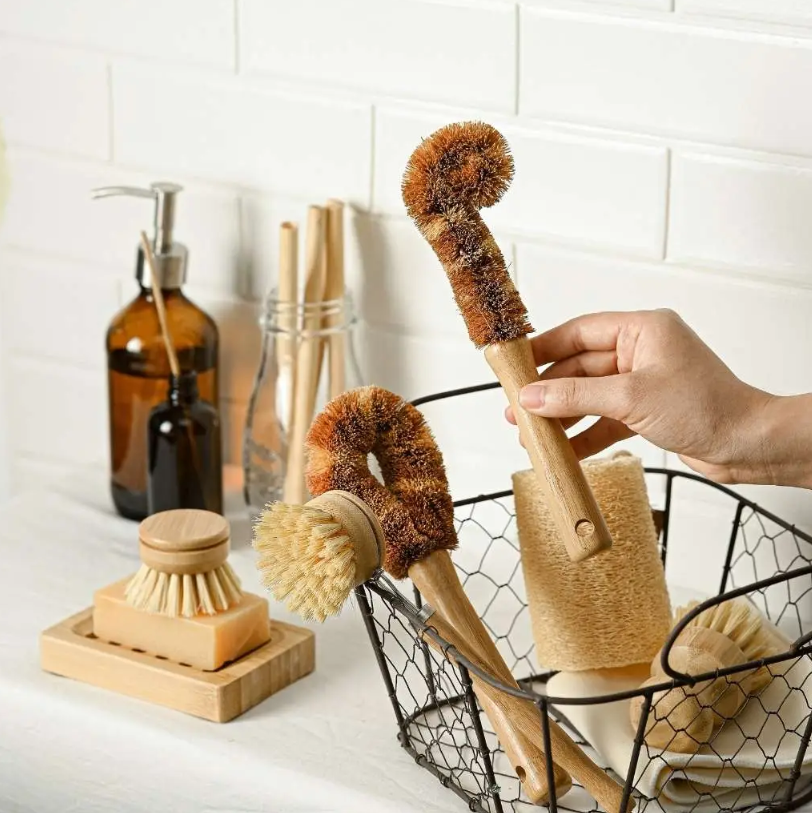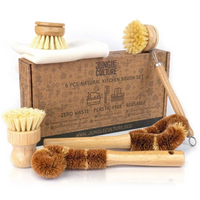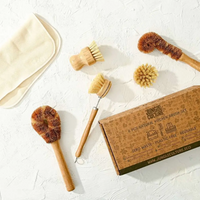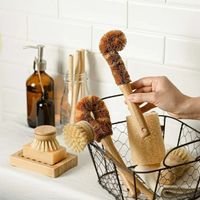 Bamboo Dish Brush Set | Eco-friendly Washing Up Brushes
Eco washing up brushes by Jungle Culture are ethically produced using a combination of fast-growing bamboo and natural sisal fibres. Our complete eco kitchen cleaning brush sets are designed to tackle any cleaning job in your kitchen! Our 5 piece set includes different types of natural washing up brushes and scrubbers to use with stubborn pots and pans as well as an organic hemp fibre cloth for delicate glassware.
Traditional plastic dish brush sets create a ton of waste and are often thrown away after a few short uses. Our reusable dish brushes and zero waste kitchen utensils are designed to scrub and scour again and again, making them the most sustainable dish cleaning brush set!
Set Contains:
1 x Bamboo palm zero waste scrubber brush

1 x Plastic-free bamboo dish brush

1 x Coconut fibre bottle brush

1 x Coconut fibre eco pan scourer brush

1 x Replacement brush head

1 x Hemp & organic cotton kitchen cloth
Great set and good value
A great range and value for money. Will check out more items from the online store as we're always looking for ways to replace plastic products and to make more ethical purchasing choices 🙂
First time buyer
Great bundle. Quick delivery.