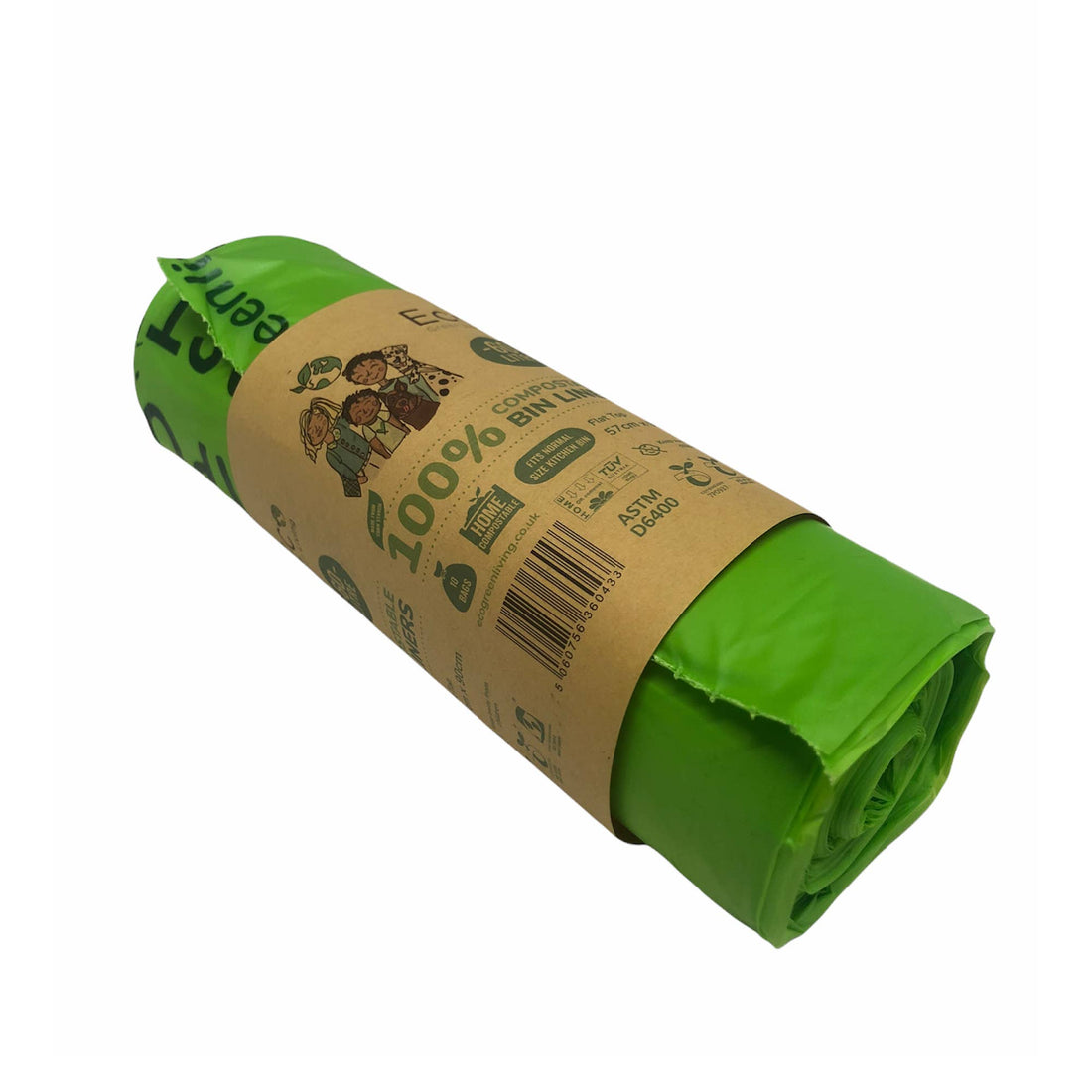 60 Litre Compostable Bin Liners – 10 Bags
Introducing our Truly Compostable 60-Liter Waste Bags - Earth-Friendly and Innovative!

Each roll contains 10 bags, carefully designed with a flat top and flat bottom, ensuring a perfect fit for bin sizes of 30L, 40L, and 60L. These compostable waste bags are a testament to our commitment to sustainability and environmental responsibility.

Certified by third-party organizations, our 60-liter waste bags are truly compostable for both home and industrial composting. Within 8 to 12 weeks, they naturally decompose without leaving any harmful microplastics or plastic residues behind.

Crafted from non-edible organic materials, these waste bags embody a zero-waste philosophy. Nothing goes to waste in their production, making them an earth-friendly and environmentally conscious choice.

Designed with easy-to-tie handles, our compostable bags offer utmost convenience and ease of carrying. Developed using innovative technology, they stand out as the strongest and only truly biodegradable waste bags available in the market.

To further demonstrate our commitment to sustainability, all our waste bags are packaged in a recycled and recyclable box for shipment. Our customers can trust that all the products on our website have been tried and tested for their quality and performance.

Choose our Truly Compostable 60-Liter Waste Bags today and embrace the power of responsible waste management. With every use, you contribute to a cleaner, greener world, fostering a brighter future for generations to come. Make the change and let your actions reflect your commitment to the environment.