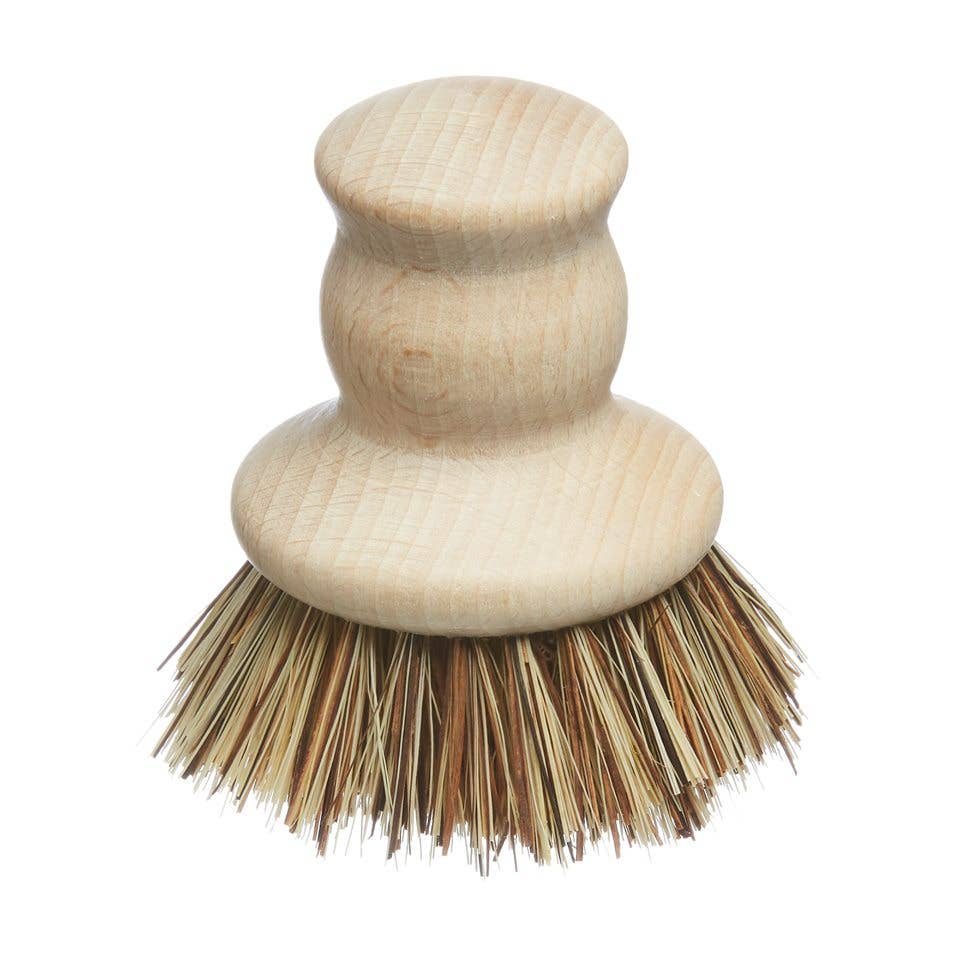 Introducing the 100% wooden pot brush, perfect for effectively scrubbing pots, pans, and dishes. Designed to fit comfortably in the palm of your hand, this brush offers exceptional control and maneuverability. Its plant-based bristles ensure that no micro-plastics are shed into the ocean, promoting a cleaner environment.
This pot brush goes beyond its functional benefits by prioritizing sustainability. It is 100% biodegradable and compostable at the end of its life, minimizing its impact on the planet. Made with sustainable materials, it proudly upholds vegan principles. Each brush is carefully handmade in Germany, reflecting a commitment to quality craftsmanship.
Featuring stiff Union Fibre bristles, a blend of Tampico fibers derived from the agave cactus and Palmyra fibers, this natural pot brush offers exceptional scrubbing power. The handle is crafted from locally grown beech wood, ensuring durability and sustainability.
Embrace this natural pot brush as your eco-friendly choice for tackling your kitchen cleaning needs, while actively contributing to a healthier environment.